However in London Knight Frank forecasts that house prices will fall by 0.5% in 2018.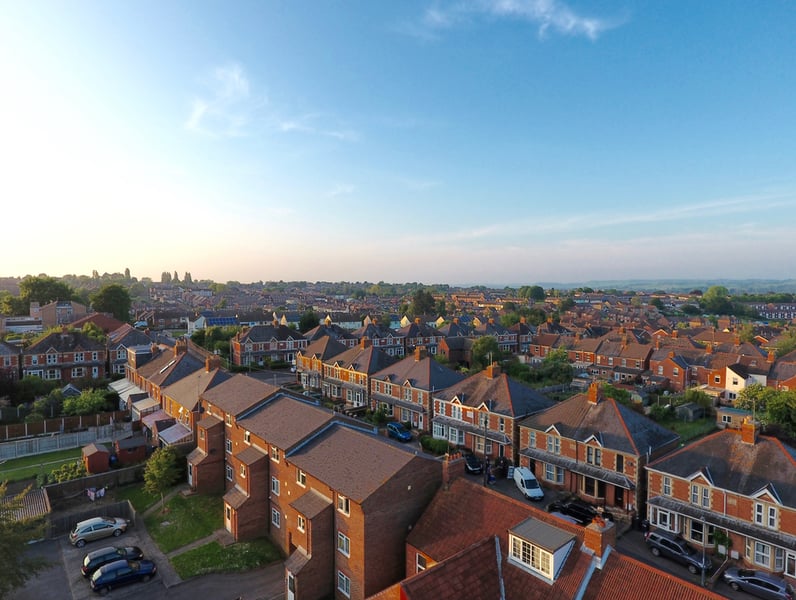 Price growth across the UK is expected to be 1% in 2018 before reaching 14.2% cumulatively between 2018 and 2022, according to the latest residential forecast from Knight Frank.
However in London, prices are forecast to fall by 0.5% in 2018, but cumulative price growth over the next five years is positive at 13.1%.
Knight Frank's outlook review report said: "The momentum in house price growth is slowing in many parts of the country, and we expect price rises to remain muted overall next year amid increased economic and political uncertainty in the run-up to Brexit and amid more muted forecasts for wage growth."
It also said the market is localised with slightly stronger growth in the Midlands, the East of England and the North West, a continuation of the trend that has emerged this year.
It added: "Once the Brexit deal is completed, we forecast rising momentum across the market, with price growth reflecting this in many locations. The variations currently observed in the prime housing markets in London and beyond are set to continue.
"The UK may now be entering a period of interest rate rises, but even so, we expect rates to be low compared to long term norms by the end of the forecast period. While development levels are rising across the country, the shortage of new homes is unlikely to be fully reversed in the coming years, and that will underpin pricing. On the other hand, factors such as deepening affordability pressures and property taxes, will continue to weigh on pricing."
A breakdown of the forecast figures show that for the UK as a whole prices are expected to show growth of 1.5% this year, 1% in 2018, 2% in 2019, 3% in 2020, 3.5% in 2021, and 4% in 2022, a cumulative 14.2%.
But in London the forecast for the whole of 2017 is a fall of 1%, followed by a fall of 0.5% next year, with growth picking up in 2019 with a rise of 2.5%, then growth of 3% in 2020, 3.5% in 2021 and 4% in 2022, adding up to 13.1% in total.
The strongest forecast is for the North West with prices rising 2% in 2017, then falling to 1% in 2018 before picking up to 2% in 2019 then a more robust 4% in 2020and 2021, followed by 4.5% in 2022, a cumulative 16.4%.
Scotland is forecast to see the lowest price growth with a cumulative 12%, just below Yorkshire and Humber's 12.6%, and 13.1% forecast for both London and Wales. Growth in Scotland is forecast at 1.5% for this year, 1% next year and 2019, 2.5% in 2020, and then 3.5% in both 2021 and 2022.
Prices in the prime property market are also expected to see strong growth by 2022 but will still be subdued this year and next. The forecast is for prices to be flat in prime central London east and west and to fall by 1% in outer London this year. A rise of 0.5% is predicted for central east and west for 2018 but in outer London they will be flat. Cumulatively they will rise overall by 13.1%, 12.6% and 12.5% by 2022.
But in England and Wales growth in the prime markets will be less robust. A rise of 0.7% is forecast for this year, followed by 1.5% next year, then 2% for each of the next four years for a cumulative rise of 9.9%.
Rents are also forecast to see strong growth over the same timescale. Nationwide Knight Frank is forecast a rise in rents of 1.2% this year, 2.5% in 2018, 2019 and 2020, then a 3% rise in 2021 and 2022, a total rise of 14%.
In London rents are forecast to increase by 0.7% this year, by 3% in 2018, then fall slightly to 2.5% in 2019, followed by three years of growth at 3%, a cumulative 15%. But the outer prime London lettings market will see less robust growth. The forecast in this sector is for rents to fall by 3.5% this year and by 1% next year before returning to growth with a rise of 1% in 2019, a rise of 2% in 2020, growth of 2.5% in 2021 and 3% in 2022, a total rise of 8%.