Intergenerational lending provides opportunities for borrowers – and brokers, according to Family Business Society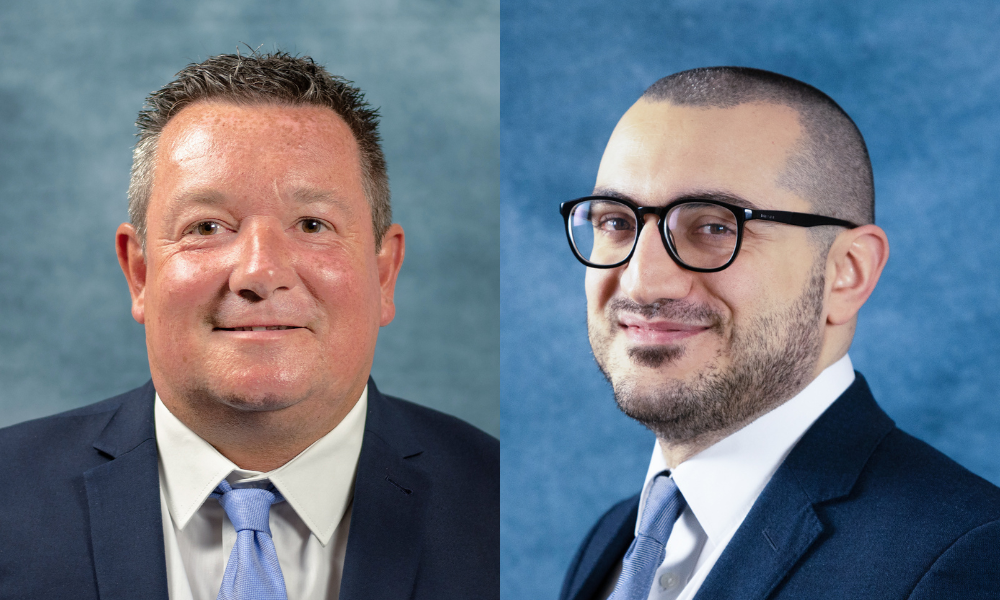 This article is written in association with Family Building Society.
"Without doubt there is more intergenerational lending now," says Arif Kara (pictured right), business development manager at Family Building Society. "We are seeing it day in, day out. In the initial five or ten years of a first-time buyer's career, they may simply not have the income, and if they are renting they might not be able to save a deposit - and that's where mums and dads are helpful.
"In the 1970s, a house was typically about four times someone's annual income, whereas now you're looking at around eight times a salary. Prices have gone up, incomes haven't followed, hence the need for intergenerational mortgages has become greater."
As the UK's 11th largest building society with over 58,000 members and £2.4bn of assets and a name that aligns with the current trend for intergenerational lending, Family Building Society understands the importance of family support for borrowers in today's challenging economy.
"With the cost of living, affordability is difficult and it's the reason why relatives want to help younger family members to get onto the property ladder," commented Darren Deacon (pictured left), Family Building Society's head of intermediary sales.
"The Bank of Mum and Dad is becoming more and more well known as an option. Parents recognise how difficult it now is to get onto the property ladder. They want to use their wealth to assist their children and grandchildren."
Among the most popular of the building society's intergenerational lending products is its joint borrower sole proprietor (JBSP) mortgage, which has recently been expanded for greater flexibility, taking account of not just parents' support, but also the income of grandparents, brothers, sisters, uncles, and aunts too.
"This is one of the main ways in which we help younger borrowers," Kara explained, "and where we tend to differ slightly from a lot of lenders. Depending on the source of income, we can offer a longer term. We can also take into account passive income, which is income for which you do not have to work, such as pensions, investments and buy-to-lets.
"We've got a very specific, income tax efficient way of using a pension pot or an investment. We do not require clients to draw down a penny from it, nor pay any tax on it but we can use it as income. So it's win-win and works really well."
Deacon pointed out that JBSP could work in reverse as well.
"We see situations where a parent has ended up with a mortgage later in life, maybe through a life event of their own, perhaps a separation or a death, and they simply haven't got the income to support that mortgage any longer," he outlined. "So their children can join them on the mortgage in exactly the same way, to help mum and dad, to stay in their home or indeed buy a new home, if they are looking to move.
"They are lending their affordability to the application, with absolutely no need to move back into the family home or have any ownership of it. So there are no complications, and furthermore, we can do JBSP on a buy-to-let property as well."
As a later life specialist, Family Building Society also offers standard, interest only mortgages which enable those who want to capital raise on their property to gift to their children or grandchildren, perhaps as part of their inheritance tax planning.
"We have a Family Mortgage, which is a 95% LTV product, and that is where the wider family can offer up security on their own residential properties or offer cash, which we can utilise," Deacon said. "So, we require a 5% deposit and then a charge on mum and dad's house, for example, which would be 20% of the purchasing price of the borrower.
"If a family member decides to offer up cash, we will either pay interest on that money, or allow it to be utilised to offset against the mortgage. This mean that they will either get that money back in five years time with a bit of interest added to it, or the borrower can benefit from the offset to either overpay or underpay."
"We can also lend to four people and take account of those four incomes, which means you can have families - parents and their working age children - all living in the same property, and all on the mortgage together."
Family Building Society's mortgage products are underwritten by a team who look at each case on an individual basis, based on common-sense and tailored credit checks rather than credit scoring.
"People have got more complex incomes, more complex life stories and more complex needs for their borrowing," considered Deacon. "The high street lending model isn't necessarily geared up to deal with those. Our strap line is one size doesn't fit all, so for us, bespoke manual underwriting is having the ability to take a holistic view of mortgage applications, the type of cases that fall through the cracks of the high street lenders.
"With every application that comes to us, we like a good story behind the application, and the underwriter can use that as part of their rationale for lending."
Kara has been with Family Building Society for five years and prior to taking up his BDM role, worked for a high street lender.
"There were numerous occasions where I would sit down with clients when I was working on the high street and I'd say we can't help you but there's lenders that can," he recalled. "Here at Family Building Society we are constantly looking for ways to help on a case rather than just saying a blanket 'yes' or 'no'. It's a matter of talk to us, let's see what we can do. That's not to say we're going to help everyone, we can't, but the people that we can help we will try to do so. It's about that human to human interaction.
"Our role is to bring in new business, and the way we do that is by building relationships with our brokers and growing our existing broker base. It's about being at the forefront of our brokers' minds."
Deacon added: "Upwards of 95% of the business is broker-driven and we are happy to work with brokerages of all sizes, from one-man bands to businesses with a hundred advisers. I would urge them to educate themselves on the possibilities and the opportunities available with specialist lenders like ourselves – and lending into retirement is a growing area.
"We have eight BDMs who brokers can speak with, and they will always try to add value to what brokers do. Our team can be used as a sounding board and offer solutions, based on our extensive experience."
What then is the future of intergenerational lending - is it a trend that will continue within the mortgage market?
"As long as affordability and house prices continue their current trends, there'll be an increasing need for these types of mortgages," concluded Kara. "There's clearly a need and a demand for them."