The later life lending market may be smaller, but there are still plenty of customers who need help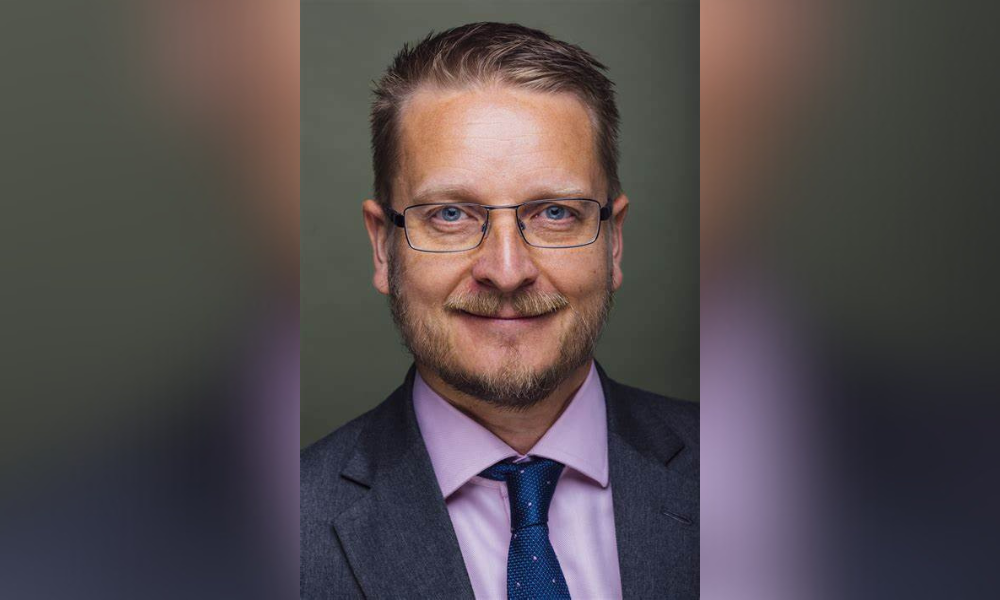 The following article is written in association with more2life
"We are seeing is a big demand from customers who are needs-based," explained Ben Waugh, managing director of later life lender more2life, as he took stock of the equity release market.
"They are customers who perhaps don't have sufficient pension wealth and they have a big interest only loan that they need to repay, and that interest only loan is much higher now than it was, so they need to release capital."
He continued: "Due to the cost-of-living crisis, there are fewer people who are perhaps doing inheritance tax planning or wanting to go on a cruise around the world or to buy a new car. Unfortunately, customers who are being driven towards equity release at the moment are those who have no choice - there's a lot of them who are really struggling.
"Equity release can potentially be a great solution for those customers, and that is where the market has shifted."
As specialists in lifetime mortgages, more2life provides flexible plans to the over 55s, enabling customers to potentially enjoy their retirements to the full. Its lifetime mortgages let people transform the money tied up in their properties into a tax-free cash lump sums which can give financial freedom.
"We are the largest lender, certainly, of equity release mortgages," Waugh shared. "We have more funders than anyone else and they're all big pension and insurance companies which have got big balance sheets and have a good appetite for lending to customers into their retirement. So, that gives us a strength, from a financial and product breadth perspective."
He estimated that more2life would lend to up to twenty thousand customers this year, but conceded it was currently a challenging market.
"It's a tough time," he acknowledged. "The market is smaller and harder, and therefore we need to broaden that out and provide different product solutions to bring in more customers, to let them access better later life lending products.
"If you look at the Equity Release Council's numbers last year, the market was over six billion pounds in size. This year I think we'll be under three billion. So that provides the scale of how much the market is coming down."
He elaborated: "Even though the market is smaller we will still likely help more customers, though the value of those loans will be less, I think, than they were last year, with a knock-on effect, particularly for brokers.
"It's because of the interest rate environment. Customers are perhaps borrowing less in the current market, which is exactly the right thing that they should be doing if they can afford to do so, because it is more expensive now."
To address these hurdles, more2life is investing in bringing new products to market.
"In a tough environment the tough get going," Waugh acknowledged. "Product innovation is a critical focus of more2life. We're spending a lot of time and a lot of resources on this, finding better solutions for customers.
"From a Consumer Duty perspective, I believe the industry has always had very high standards. We're very conscious that we are here to serve our customers and the brokers who advise them. We listen very, very carefully to brokers and customers and design products and provide services which are fantastic for those individuals. I'd like to think this is the big thing that makes us different."
Waugh explained that the relationship with brokers was "incredibly important" to the business.
"They're going through a tough time," he considered. "It's very important that we are aware of that and how we can help as a lender. I like talking to brokers, it's really important.
"In many respects, that's what spurring us on, to help design our new products, because we're listening to brokers and saying, 'What do you need, how can we help you to help your customers, to meet more customers' needs in the right way?' That's the whole DNA of moretolife, that's what we're all about."
He elaborated: "One of the things that we are doing a lot of, and did a lot of earlier on in the year, is talking to brokers about how to develop their businesses, so how, as a broker, do you find more customers?
"Some brokers, of course, don't need our help - they're very, very good at that already. But if that is something that we can help with, then we'd love to talk to brokers about how we can do that. We have some fantastic business development managers and development directors who can provide training to advisers."
Waugh, who has recently celebrated five years with more2life, says he particularly enjoys the culture of the business, which is based in Preston, Lancashire.
"We have a couple of hundred staff, and we are all united in doing a fantastic job for our customers and the brokers that we serve every day," he reflects.
"If you look at our staff, we have very low attrition. A lot of staff have been with us for a long period of time, since more2ife started over a decade ago. They love it and I think that comes across in how we serve our customers and brokers. We look after our people, and we look after the customers and the brokers that we serve.
"We have a team of underwriters who are very, very experienced in this marketplace and love to talk individual cases. They can talk about a specific property, talk about how things might be changed around that property or the legal structure within which that property is held, to try to find a way to say yes to an application."
Befitting the positivity of the brand name he leads, Waugh is optimistic about the next twelve months.
"The market needs to adapt and that's why the new products that we are developing are so important, because we need to meet more customers' needs in the best possible way," he reasoned.
"Product innovation will grow the market. I think we will see interest rates start to peak and ultimately come down and that will absolutely help the marketplace. My personal view is that that property prices won't fall hugely. So, I think, these three things will mean that the future is bright for the later life market."
Waugh concluded: "We'll continue to find ways to help customers and I think, with interest rates falling hopefully and property prices stabilising, the market will bounce back in 2024. But I still think there's a lot of customers who we can certainly help in the remainder of 2023."