Expert discusses the outlook of the first-time buyer market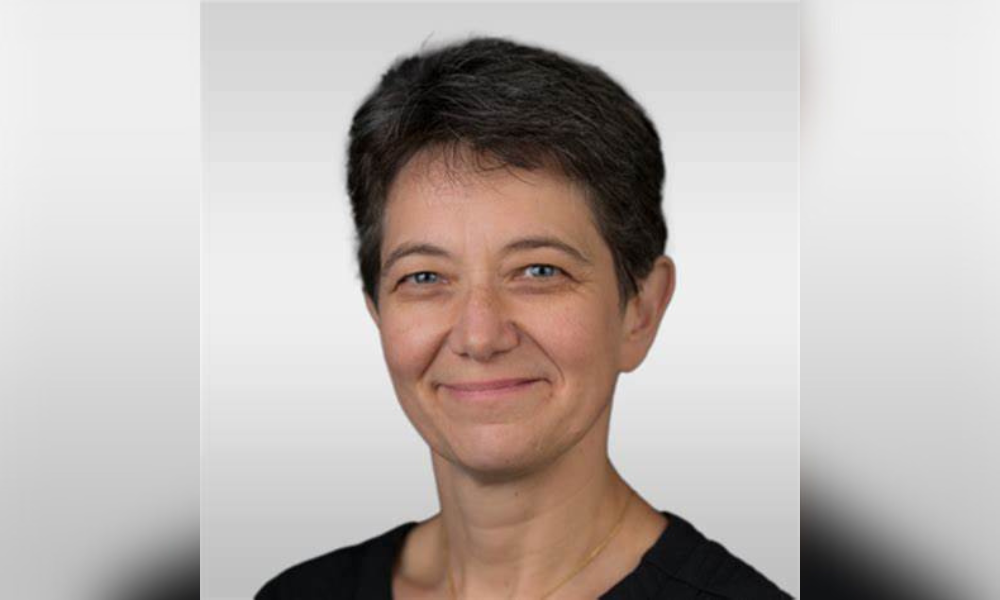 First-time buyers, like much of the mortgage market, have endured a difficult few years with rates rising and house prices largely remaining stable.
So what is the state of the market for FTBs now and what options exist to help them on to the housing ladder?
What challenges are first-time buyers facing in the current market?
Vicki Harris (pictured), chief commercial officer of Kensington Mortgages, said many borrowers are facing challenges, but these issues are particularly prevalent for first-time buyers.
"The compounding factors of high interest rates and rising living costs has put huge pressure on finances, fundamentally impacting the ability to borrow and save," she said.
The impact of rising interest rates has caused the gentrification of the first-time buyer market, largely leaving only those with access to the Bank of Mum and Dad able to get on the property ladder, according to Leeds Building Society.
While in agreement with the research from Leeds Building Society, Harris added that rising living costs have also contributed to this dependency on family support.
"As well as high interest rates and rising living costs, the closure of the Help to Buy scheme has left its mark on the first-time buyer market, as fewer options are available to support those in need," she said.
What options exist for first-time buyers trying to get on to the housing ladder?
Many first-time buyers, Harris said, are turning to their parents or other relatives to help them get on the housing ladder.
"Joint borrower sole proprietor mortgages allow first-time buyers to own their property, but work with their family to ensure that their debt is serviced," she said.
For those who cannot get help from their family, Harris said, other options do exist that can support them into homeownership.
For example, Harris said shared ownership is an alternative government-backed homeownership scheme that has risen in popularity in recent times due to dwindling alternative options.
While shared ownership has been around for a while now, it always played second fiddle to more well-publicised schemes, such as Help to Buy.
As affordability continues to restrict the buying power of many borrowers, especially first-time buyers, Harris believes the popularity of shared ownership will only grow further.
The Levelling Up, Housing and Communities Committee also renewed focus on the scheme by launching an inquiry into shared ownership this July.
Clive Betts, chair of the Levelling Up, Housing and Communities Committee, said affordability of housing and homeownership is a key policy area, especially for first-time buyers during a cost-of-living crisis.
"Shared ownership has, in the past, been hailed as an answer to the housing crisis for younger people, offering the cheapest way to get on the housing ladder," she said.
In the committee's inquiry, Betts said, the goal was to examine some of the barriers to homeownership through the shared ownership schemes in England, and to look at issues such as the challenges faced by people in reselling these properties.
"We want to explore whether shared ownership is providing the right answer for those people locked out of traditional homeownership and who are hit by rocketing private rents," Betts said.
What additional support do first-time buyers need?
Harris said timely solutions to support first-time buyers are required, and she believes tax relief is an essential part of this.
"Current support includes first-time buyer stamp duty relief, which comes into effect if you pay less than £425,000 for your first home and meet the necessary eligibility requirements," she said.
While a start, ultimately, Harris said greater tax relief is needed from the government to help first-time buyers get on to the property ladder.
The number of first-time buyers fell by 22% between January and August this year compared with the same period in 2022, according to research from Halifax.
"While we are hopeful that the expected further fall in house prices this year will make homeownership a more realistic ambition for first-time buyers, support will likely still be needed so that the government and industry can work collectively to resolve the issue," Harris said.
What challenges do you see facing first-time buyers at present? Let us know in the comment section below.