Brian Beach, research fellow of the International Longevity Centre, considers the attitudes, aspirations and housing needs of older people.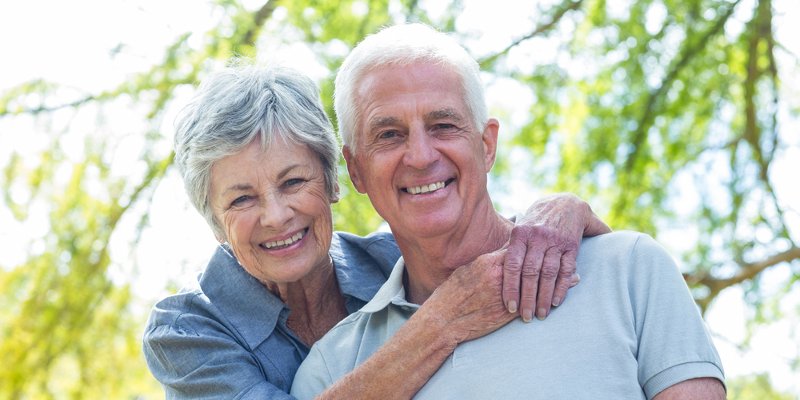 Brian Beach, research fellow of the International Longevity Centre, considers the attitudes, aspirations and housing needs of older people.
When you ask older homeowners what they think about downsizing – as we did in our report, Generation stuck: Exploring the reality of downsizing in later life - you find that many more British home-owners aged over 55 are interested in downsizing than the market can accommodate.
Moreover, it is worth noting that people in this age group account for just over half (52%) of those in the UK classified as under-occupiers of property.
Previous research suggests that it would take 20 years for housing supply (at its current rate) to meet the demand of just half of people aged 60 or over that are interested in downsizing.
For our report, we commissioned a survey through YouGov and found that a third (33%) of the 1,252 home-owners aged over 55 in Great Britain were considering or expecting to consider downsizing, while 16% said they had already downsized.
This shows that downsizing is an important option for nearly half (48%) of those surveyed, making this an area worthy of much greater policy consideration by the government.
The main motivations of those who have already downsized or who are considering it include lower property maintenance (56%), reduced bills (43%), and children leaving home (43%).
The report explores the attitudes of older peoples towards moving, along with the advantages and disadvantages of downsizing. It also provides evidence to help inform the debate about the role of housing stock held by older people.
The report shows that a 'Generation Stuck' dilemma is being created because a substantial number of older people are interested in downsizing but are unable to do so, due to a lack of choice in the market place.
In answer to this, the report proposes reform under three main themes - adequacy, affordability and awareness.
A chronic under-supply of properties suitable for later life, including purpose-built retirement housing as well as general housing built with older people in mind, means that the UK is running out of homes for its ageing population.
That leaves them stuck in under-occupied properties that may be unsuited to their needs.
The debate around downsizing should therefore focus on the opportunities for people to align their living situation with a property that best suits their needs and aspirations, so perhaps 'rightsizing' is more appropriate than 'downsizing'.
Either way, the evidence shows that downsizing is an important option for nearly half of older households in Great Britain.
We need to provide opportunities for them, rather than stoking up an inter-generational conflict which delivers no progress in building or freeing up housing.
Greater efforts are therefore needed to stimulate options for downsizing and moving in later life. For example, retirement housing could be given an enhanced planning status, making it exempt from a range of planning restraints.
This could encourage developers to create new housing. Land value could be reconsidered to recognise the social benefit of retirement housing, making such properties more affordable and helping developers expand into areas that would otherwise not be viable due to lower levels of equity in the local population.
Costs can be a significant barrier to downsizing. Although downsizing has the potential to free up housing equity or reduce a mortgage, some households may find the costs associated with the process outweigh their potential equity.
Some may also be encouraged to hold on to property in order to guarantee passing on an inheritance to their children.
Nonetheless, making it easier for older people to move to fit their needs can provide economic benefits, both to individual households and the local economy.
We found that 29% of those who have already downsized, or who are considering it or expect to consider it in the future, released or expected to release more than £100,000 in equity.
This shows the high levels of wealth that many older people have in their homes.
When we looked into how these homeowners used or planned to use their equity, the most common response was to put it into a savings account (35%), to enhance their day-to-day life (30%), and give to family members (19%) - or, for those aged 55 to 59, to put it towards a pension (34%).
In contrast, for those aged over 55, equity was much less likely to be used for big purchases like a holiday (14%) or to reduce debt (10%).
Not everyone has large amounts of equity in their home and downsizing could be made more affordable by exempting older households from stamp duty when they move into a smaller home or into specialist retirement housing.
This could encourage more people to move, while the overall increase in transactions could mean the Treasury would not be at a loss.
It might also be possible to offer financial support to cover the costs associated with moving or revising the Help to Buy scheme to include 'later life buyers' who face an affordability gap.
The top two reasons given for not planning to downsize were that people could still manage the necessary housework, maintenance, and bills (49%) and that they did not see any benefit, financial or otherwise, in downsizing or moving (44%).
But many people fail to plan for their future care needs adequately, so it is less clear whether those who feel their property suits their needs will continue to do so as they get older.
More may have to be done to raise awareness and encourage older people to think of their future needs, rather than waiting until some kind of unexpected life event forces a change in their housing situation.
Many do not plan to downsize because they do not yet see the benefit.
All individuals need to make their own decisions, but perhaps there is a need for more advocacy to highlight the benefits outlined in our report.
Choice remains at the heart of the debate – and it is clear that not enough choices exist – but we need to ensure that people have information, guidance, and advice so they can properly examine the balance of benefits that downsizing in later life can provide.
Advice and guidance could play a crucial role in increasing the awareness of the options and potential benefits available.
As more resources are used to help older people navigate the complexities of later life, such as pension freedoms or extended working lives, it will be important for housing to receive similar attention, and to help inform and empower people.
This report has identified substantial demand among older home-owners to consider 'rightsizing', and this could have a significant impact on addressing the UK's housing shortage.
But it is clear that there is an inadequate supply of the right kinds of properties to serve older households.
Without those properties, the potential for increasing the trend in this area is unrealistic.