The impact of COVID-19 has resulted in 67% of over 50s outlining that they intend to receive care at home in the future amid confusion over costs.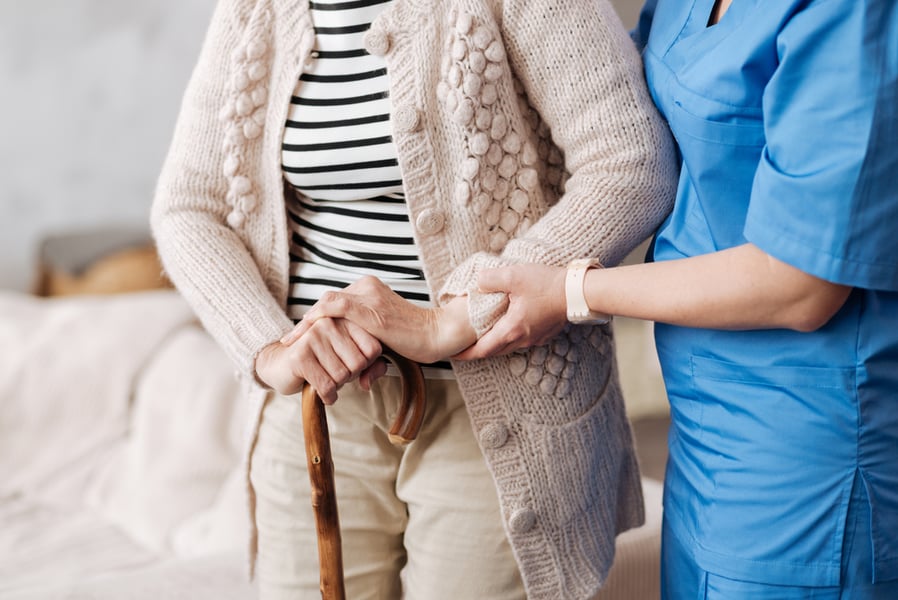 According to a report published by the Equity Release Council (ERC), the impact of COVID-19 has resulted in 67% of over 50s outlining that they intend to receive care at home in the future.
The report, entitled 'Solving the social care funding crisis: perspectives on the contribution of property wealth', was published with Pure Retirement and My Care Consultant, and noted that 63% of over 50s are now concerned that care is too expensive.
In addition, 64% believe there is a lack of pubic funds towards care and 57% outlined that it is not fit for purpose.
Three in five (60%) of over-50s said they are fearful of having to move into residential settings.
The data shows that the determination to receive care at home rises with age, increasing to 76% among over-70s.
Furthermore, 22% of adults are unaware that many people have to contribute to social care costs in later life, rather than being free at the point of use like most NHS services.
It is estimated that half of the population have not considered how they will pay for long-term care needs, and only 18% have made any provisions for this.
Looking to the over 50s age group, just 12% have put plans in place to fund later life costs.
The council's research also suggested that 47% of UK adults feel state funded care should be available for everyone to access.
Meanwhile, 40% believe care should be completely free at the point of use, while only 4% believe care should be completely self-funded.
The report also noted that 5.5 million people and their families, 10.2%, have had to use their own income or savings to pay for a parent or elderly relative's care
An estimated 8.6%, 4.6 million people have had to provide care within the family due to financial pressures and 4.1 million, 7.7% of people and their families have had to sell a parent or elderly relative's home to pay for care needs.
It also revealed that four million, or 7.5% of people, have had to compromise on low quality care for a parent or elderly relative because they could not afford any better.
David Burrowes, chairman of the Equity Release Council, said: "The country is crying out for a care funding plan that is fair for all and sustainable in the long-term.
"We welcome the government's commitment to progress social care reforms this year to help people live independent lives for longer.
"With this issue firmly back at the top of the agenda, we urge government to bring forward solutions that can make state-funded care available to all, up to a point, with people using their own funds and assets to top this up where needed.
"We also need to ensure that care provision can support people's desire to have their needs met in the sanctuary of their own homes.
"Property wealth can play an important role in resolving this generational crisis.
"The ability for people to access some of the money tied up in their homes can help realise their ambition to live there independently for longer, by funding extra homecare services, new technologies or making home adaptations."
Will Hale, chief executive at Key, added:"Today's report from The Equity Release Council underlines how widespread the confusion and worry about how to fund later life care is and how vital it is that social care reforms happen sooner rather than later.
"With almost two-thirds of over-50s concerned about moving into a care home and our own research suggesting that 75% of over-55s would prefer to receive care in their own home or sheltered accommodation, more needs to be done to support different options.
"Multi-level accommodation and a large terraced garden might be perfect for a growing family but could present challenges for an older couple.
"Adapting properties for later life living or helping people find more suitable homes in which they can live comfortably for longer have to be part of the solution.
"Unfortunately, while most agree that people should be able to choose the type of care that is most appropriate for their needs and preferences, it often comes down to finances.
"Local councils are already having to make difficult choices around how much help they can provide with care costs – and the pressure is unlikely to ease given the current pandemic.
"We need to educate people about their choices and how these might be financed. 4.1 million people and their families should not beforcedto sell the family home in order to pay for care but encouraged to seek specialist advice around how their assets, including housing equity, might best be used to provide them with the care they want and need throughout the stages of later life.
"Whether they want care at home, to move into a sheltered community or into residential care, we need to build a system that combines public and private finances to better facilitate that choice."
Claire Singleton, chief executive of Legal & General Home Finance, said: "The ERC's report highlights widespread uncertainty over the costs associated with residential care.
"Accessing care is a complex process that is different for everyone based on their personal circumstances. One variable is where you are in the country; a recent report by Legal & General found that the cost of residential care varies by more than £800 a week in different areas across Britain.
"Property wealth can be an important asset that many families will naturally turn to and our research has shown that the value of homes locally will most likely correlate with the amount people entering residential care can expect to pay locally.
"On average, people can expect to pay more than £800 a week for private residential care, which is more than double the average weekly income for people in retirement (£320), according to the Department for Work & Pensions.
"As the ERC's research shows, the cost and complexity of going in to residential care can leave some people hesitant as to whether it is an appropriate solution for them.
"However, we also know that demand for residential care remains high and will likely increase as the population ages.
"Whether people choose to adapt their home to enable domiciliary care, or opt for residential care, it's useful for people to think ahead about the options available to them when meeting these costs.
"To tackle this growing issue, Legal & General recently launched the Care Concierge Service that lets people find care options more effectively and efficiently."