"The cost-of-living crisis is now ricocheting through the equity release market"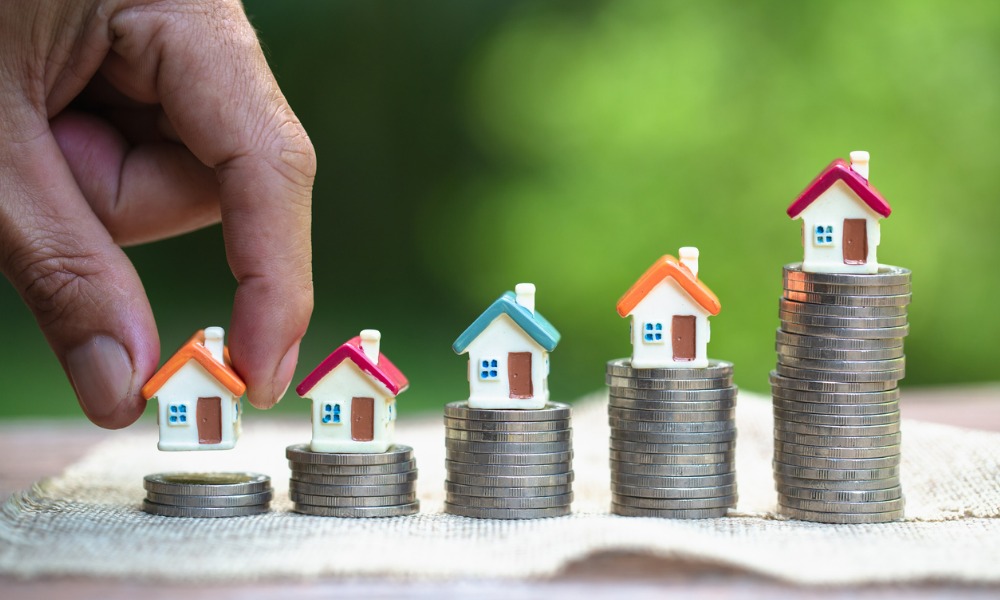 Equity release lending reached a new high of more than £1.6 billion in the second quarter of this year, surpassing the previous high of £1.53 billion from the first quarter, the Equity Release Council has reported.
Recent data has shown that demand for equity release has recovered strongly from its pandemic wobbles, with the last three quarters each setting new lending records.
The total amount of property wealth released in the first six months of this year is more than £3.13 billion, 36% more than the previous first half record of £2.3 billion in 2021. A total of 12,485 new plans were taken out from April to June, up 26% when compared with Q2 2021, but still below the 12,891 recorded in the fourth quarter of 2018.
Read more: Equity release market to hit £6 billion new lending this year.
More than half, or 54%, of new plans agreed during the quarter were lump sum lifetime mortgages – the first time since the first quarter of 2009 that more new customers opted for lump sum lifetime mortgages over drawdown lifetime mortgages.
The Equity Release Council said the recent trend towards lump sum products is likely to be influenced by customers' continuing desire to gift money to younger family members and share their property wealth across generations, particularly if cost-of-living pressures start to bite.
For Steve Wilkie, executive chairman of lifetime mortgage broker Responsible Life, it is rising interest rates that has sparked a surge in the proportion of borrowers opting for lump sum mortgages over those with drawdown facilities.
"The cost-of-living crisis is now ricocheting through the equity release market," Wilkie said. "This is the first time a majority have opted for this type of loan since Gordon Brown was Prime Minister, which also happens to be the last time interest rates were this high. That can't be a coincidence."
Meanwhile, David Burrowes, chair of the Equity Release Council, said the fact that 100s of homeowners are now choosing to release equity each day is significant progress from the days when the market was considered an underdeveloped niche rather than the mainstream option it has become.
"Raising awareness of how modern equity release products work alongside other financial solutions is essential, so people who are asset-rich but cash-poor can benefit from the wealth they have built up over their lifetimes and also support those around them," Burrowes added.
Simon Gray, managing director at equity release advisory firm HUB Financial Solutions, said the latest equity release figures show continued return to market growth after the disruption of the pandemic.
"These are by far the strongest first half figures ever seen and bode well for the rest of the year and beyond," Gray noted. "This growth is underpinned by competitive interest rates and innovations such as medically underwritten rates and the Council's new product standard allowing penalty-free partial repayments."
The business drivers continue to be very strong, according to Stephen Lowe, group communications director at retirement specialist Just Group.
"House prices are still rising, providers are competing hard for business with extra features such as interest-servicing and medically underwritten rates," Lowe pointed out. "Locking into today's interest rates – still near historic lows – is appealing.
"It's likely some demand is from people who put plans on hold during lockdown, alongside those starting to feel a squeeze from rising household costs. Homeowners may be using equity release to generate lump sums, extra income, or for estate-planning, but the key point for customers is that they seek out high quality advice to ensure the plan fits their unique needs and aspirations."
Read more: Equity release funds over £3 billion of retiree domestic spending.
"At a time when the UK is facing a cost-of-living crisis unlike anything we have seen for many years, the fact that older homeowners can use what is often their most valuable asset to help them manage their finances in later life should be celebrated," Will Hale, chief executive at equity release advice firm Key, said.
"There is much for the industry still to do," Dave Harris, more2life CEO, added. "And we need to continue to focus on how we can best meet customers' needs, but the Q2 figures suggest that we are on the right track."