New research highlights the positive impact gifted equity release has on first-time buyers across the UK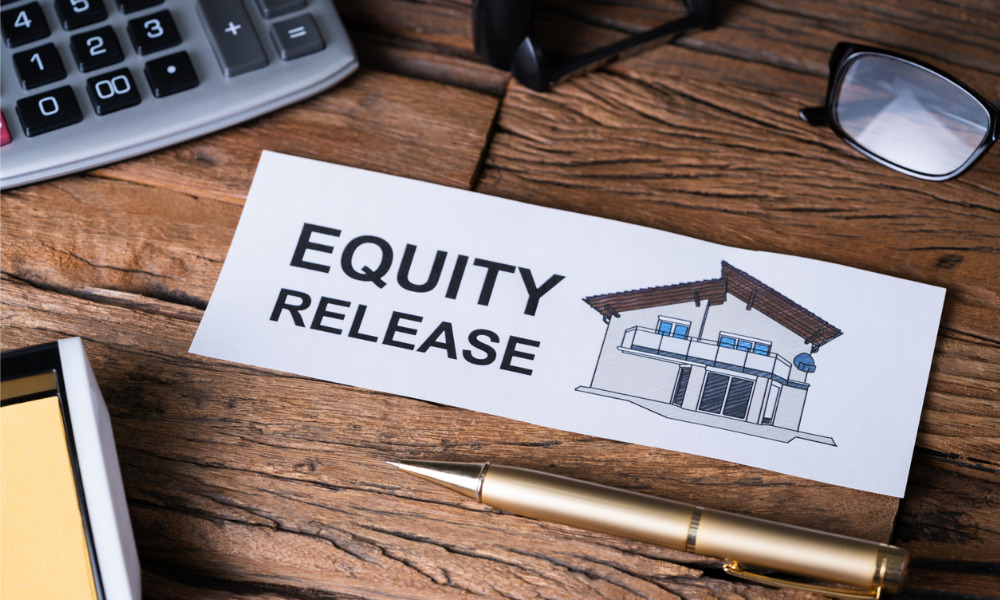 First-time buyers could slash their first mortgage term by more than a decade through gifting via equity release, new research from later life lender more2life has shown.
With almost one in five, or 19%, of equity release customers using all or part of their funds to support family and friends, more2life said first-time homebuyers in Scotland would be able to pay off their mortgage 11 years sooner, while those in Wales would clear their debt earlier by 10 years, and those in England, around eight years sooner.
By sharing £60,589 – the average amount of equity gifted to fund a deposit – with children or grandchildren, over-55s could also help their family secure a lower loan-to-value (LTV) and therefore a cheaper rate mortgage. Should the first-time buyer be able to pay the same monthly repayments as someone who purchased without this level of deposit, they could substantially reduce the time taken to pay off their mortgage.
To compare the possible savings a first time buyer could enjoy depending on which part of the UK they buy in, more2life utilised available data from the Land Registry's most recent UK House Price Index to find the average amount of money paid by a first-time buyer across the three different countries.
Using a mortgage calculator, more2life found the average financial cost over two years for a mortgage purchased at a standard fixed rate at 90% LTV over 25 years. To calculate the savings possible from an older relative or friend gifting a sum gained through equity release to boost a deposit, more2life ran the same scenarios again, but added the £60,589 lump sum to the first-time buyer's initial deposit, which changed the LTV and trimmed the mortgage's lifetime cost.
"With the recent Bank of England rate increase and the cost-of-living continuing to bite, there is no denying that many people are finding it harder than ever to take that first step on to the property ladder," Ben Waugh, managing director at more2life, said.
"Affordability criteria are stricter, and even with the advent of 100% deals, younger borrowers are seeing their dreams of owning their own home getting further and further away. That said, this research shows unequivocally that members of the older generation are uniquely placed to provide real aid by donating a gift unlocked from their own home equity."
Waugh noted that an equity release enhanced gift of an average size could trim as much as 20% from the time taken to pay off a mortgage in London, one of the most competitive property markets in the world.
"What our new research demonstrates is the wide relevance of equity release as a tool of financial empowerment, when combined with expert financial advice," he said. "The bank of Granny and Grandad has an expansive scope, stretching from Edinburgh to London to Cardiff, and advisers are prepared to guide older customers through these financial decisions."
Want to be regularly updated with mortgage news and features? Get exclusive interviews, breaking news, and industry events in your inbox – subscribe to our FREE daily newsletter. You can also follow us on Facebook, Twitter, and LinkedIn.