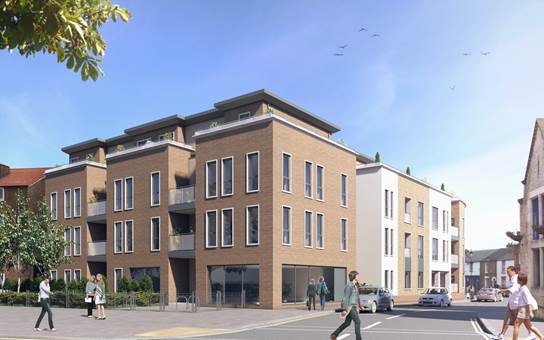 A number of shared ownership properties for sales are coming to market in early 2018 inTottenham High Road, North London.
One Housing's Brook Place developmenthas42 apartments nearTottenham Hotspur'snew White Hart Lane football stadium and close to the Bruce Grove and Tottenham Hale train stations.
Eloise Robins, associate director of SiteSales Property Group, said: "We're pleased to be working with One Housing on another exciting development, and to be playing a part in the regeneration of Tottenham.
"We've enjoyed great success guiding buyers through the purchase process so far and have had reservations for 50% of shared ownership properties already, which is a promising start, illustrating confidence in this fast-growing market.
The properties comprise of one, two and three-bedroom apartments and have a starting price of £129,000 based on a 40% share, with one, two, three and four-bedroom apartments for private sale starting at £325,000.
All apartments have a high-end finish and specification with a stylish exterior design and some boast impressive top floor terraces and access to private parking for selected properties.
The development forms part of the wider Tottenham regeneration project. Hale Village is seeing extensive redevelopment and the Tottenham Hotspur's White Hart Lane stadium, is being rebuilt and improved, adding restaurants and shops.
The council also aims to preserve and expand the area's many green spaces, installing better lighting, pathways and play spaces to provide a new civic space in the heart of the community.
Julie De Senneville, operations director of development at One Housing, said: "The immediate popularity of these homes demonstrates the demand for new high-quality housing to help people live better in Tottenham. These homes, alongside our other affordable developments in the area, will help local people enjoy the right home for them in this fantastic part of London."