Few of us imagined challenges like this…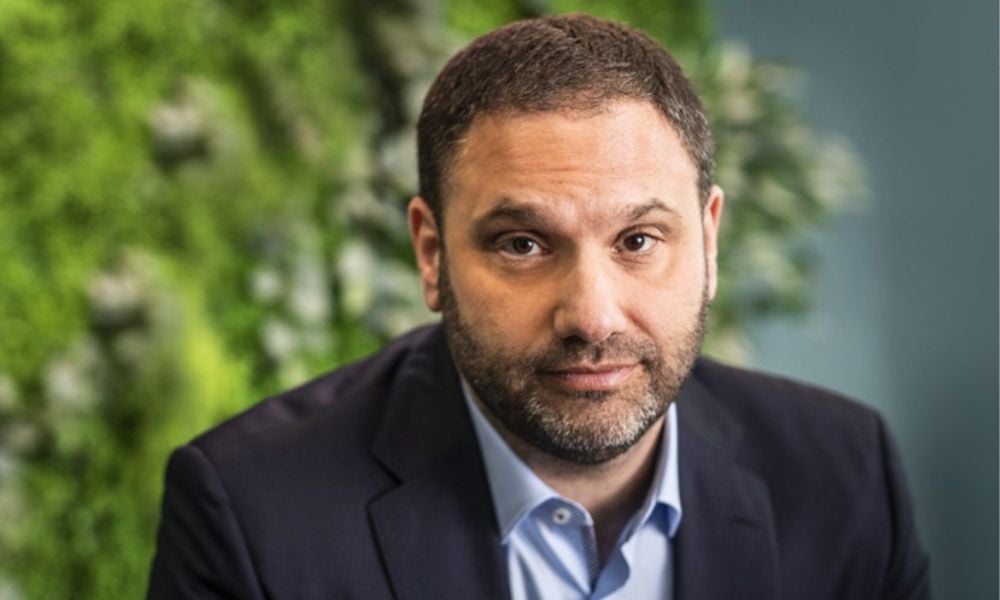 The following article is provided by Andrew Lazare of Mint Financial.
It's fair to say that when the pandemic broke in 2019, few of us imagined that businesses would face even greater challenges in 2022.
With the cost-of-living having hit record highs and it predicted to further escalate - the Office of Budget Responsibility (OBR) having suggested that the war in Ukraine could push inflation further to a 40-year high of 8.7% by the end of 2022 - if there's one thing that we can be certain of it's that things are going to get harder before they get better.
Cutting non-essential costs is a natural response and one all businesses will look to make. It is, for those that can, also a time for strategic investment.
There's an unhealthy obsession in business to measure success by growth; to think that if you've made one million one year you need to be making two the next, and so on. It's ridiculous. There is no God-given right in business to make a profit every year and if you have, you should be ready to re-invest it, building platforms for scalable growth, greater resilience, and stronger pricing and cost capabilities.
It's a strategy we at Mint Property Finance have introduced, investing in our eight 'P's' - our people; premises; partners; promotion; platforms; processes; products and performance. It's part of our long-term commercial vision and ambition to grow our loan book to £250 million by 2023.
Our people are central to that vision and most of all our business; they're our priority. We like to think we bring the human touch to lending, and right now businesses need to be more human. We've awarded all of our team pay rises that exceed the rising costs of living, maintained our company-wide bonus scheme, invested in every individual's personal development and hosted a Power of One company away day, uniting the team in our shared business goals. Employee retention is a strategy in which all businesses should engage.
We're investing in our partners too – our investor partners without whom we would not be able to grow, and our professional introducers, implementing bespoke financial incentives that work for every individual and every scenario. It's part of our commitment to delivering a best-in-class experience, assigning senior 'man-markers' to every professional introducer, increasing support for those that need greater handholding and investing in their interests. Quite simply, we're taking care of those that take care of us.
Just last month we announced plans to move into new premises, providing our team with an enhanced working environment. This may seem like an unnecessary expense in the current climate, but we're focused on the long-term future and not the short. Businesses shouldn't underestimate the importance of the office environment in maintaining employee satisfaction with the pandemic having only served to give greater importance to this, as employees return to work.
Our platforms and processes are an area in which we continually invest, to support our team and ultimately improve the sales journey, from initial enquiry through to completion. In a financial crisis it is more important than ever before to understand your customer's journey and enhance this at every stage.
Last year we embarked on our biggest sales and marketing drive in our 10-year history and this year we are building on this yet again. Now is a time for businesses to be elevating their position.
Monitoring our performance is something we do at every stage of business, utilising the latest in technological software and engaging in personal, one-to-one conversation. There's a saying that 'knowledge is power' and never more so than in the current business climate. It's what enables us to stay at the forefront of the competition, not only in terms of our service standards but our market leading products, in which we constantly invest to meet the demands of our professional introducers and remain at the forefront of the market.
As we navigate the sector during this challenging period, this joined up approach and strategic partnerships with other businesses is enabling us to support and learn from one another. It's what has enabled our growth over the past 12 months, and enables us to continually offer bespoke financial incentives to all professional introducers. For further information on these, get in touch with us directly at [email protected] or 0161 710 2006.