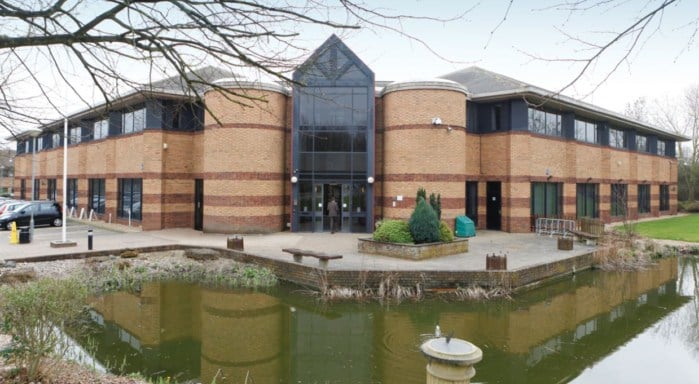 Bibby Financial Services has moved its global headquarters to accommodate the business's strategic growth plan over the coming years.
BFS supports more than 10,000 businesses worldwide and has relocated its central support teams to Pembroke House, Banbury Business Park – an office previously occupied by Vodafone.
Global chief executive of Bibby Financial Services David Postings said: "We have grown significantly in recent years. Our move to larger premises reflects this expansion and our ambitious growth plans over the coming years.
"Having our central support teams together allows our internal network to work more closely, enabling us to better support staff and clients alike. We decided on Oxfordshire as the location of our headquarters due to its excellent transport links, the geography of our current teams, and the scope to expand as our business grows further in the future."
Victoria Prentis, Member of Parliament for North Oxfordshire, commented: "It is really welcome news that Bibby Financial Services is expanding its operations in Banbury. The company makes a vital contribution to the North Oxfordshire economy, and offers employment to many local people. BFS's commitment to the area reaffirms North Oxfordshire as an attractive place to do business.
I very much look forward to visiting their new headquarters in the coming months."
BFS is the largest independent invoice finance provider in the UK and provides funding and foreign exchange services for businesses across the world. It has 1,200 employees worldwide in more than 40 offices in Europe, North America and Asia.
In 2016, BFS was awarded 31st place in the Sunday Times Best Companies to Work For, the fifth time the business has featured in the top 100. More than 200 UK employees in departments including HR, Learning and Development, Marketing and Communications, IT Services, Business Change, Finance, Risk and Strategy have moved to the new 17,000 sq ft site at Banbury Business
Postings added: "At a time of economic uncertainty, it's critical that SMEs across the world can access the funding and support they need to grow through international and domestic trade.
"We're a relationship based funder and this means that we work hand-in-hand with the businesses we support. Attracting and retaining leading talent is key to providing excellent service to our customers. We have heavily invested in recruitment, learning and development this year and our move to Pembroke House is a fantastic way to end a strong year."