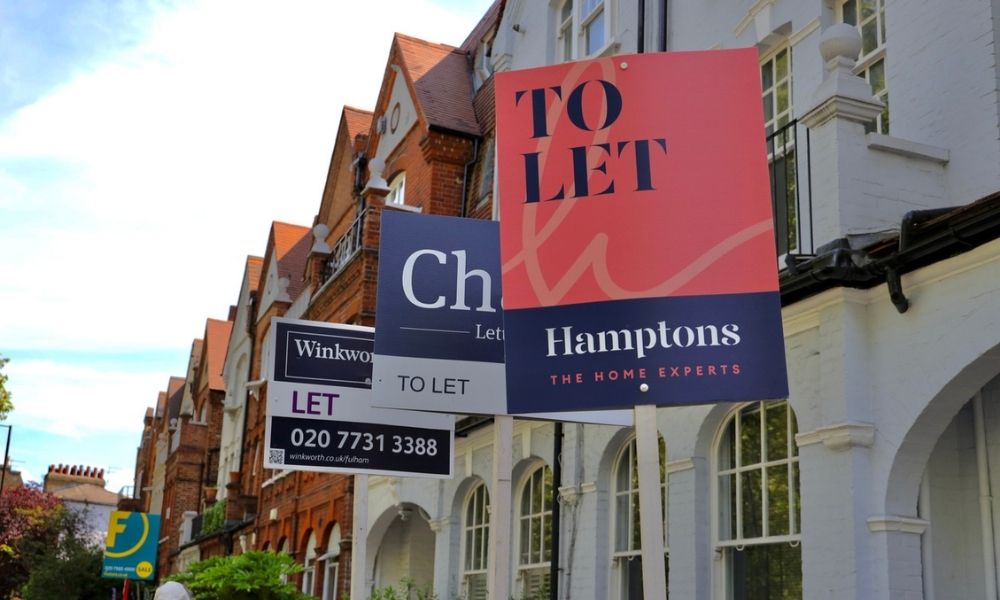 Rental growth continued to gain momentum in the first quarter of 2022, with rents rising by 11% from last year and surging to a record 14-year high.
The latest Zoopla Rental Market Report, based on new lets agreed, revealed that the average monthly rent climbed to £995 from £897 a year ago – almost a £100-jump, and a £88-increase since the start of the pandemic.
Zoopla said that the rate of rental growth has gained momentum across most markets in the last six months as post-pandemic demand surged back into city centre markets and the supply of properties for rent struggled to keep pace.
The rise in asking rents has been particularly acute in the flats market in London. However, despite the strong annual rental growth in London with 15.7% over the last year, it is the South West where average rents have risen most, up by £127 a month compared to March 2020.
The rise in rents is pushing up affordability metrics, to 37% of gross income for a single earner, and 18.5% for sharers.
The report also showed that tenancy lengths continue to rise – a trend that started in 2017, signalling that some renters may be 'rolling over' their rental contract with lower rent rises.
Zoopla pointed out that while this would be expected during the pandemic, when moving was more challenging, there has been a tick up again since the end of the lockdowns.
Gráinne Gilmore, head of research at Zoopla, said that, as usual, UK rental growth is being driven by high rental demand and limited supply.
"High levels of demand amid constrained supply is still putting upward pressure on rents, but affordability pressures will mean an easing in rental price growth through the rest of 2022," she said.
Gilmore added that the surge of post-pandemic pent-up demand will normalise through Q2 and Q3, and, at the same time, stretched affordability will also start to put a limit on further rental growth.
"We expect rents to continue to rise this year, but at a more modest pace, with UK rental growth excluding London at 4.5% by the end of the year, which is in line with independent forecasts for earnings growth for 2022. We forecast London rental growth to be running at around 3.5% by the end of the year," she concluded.