UK housing stock contributes around 16% of all UK carbon emissions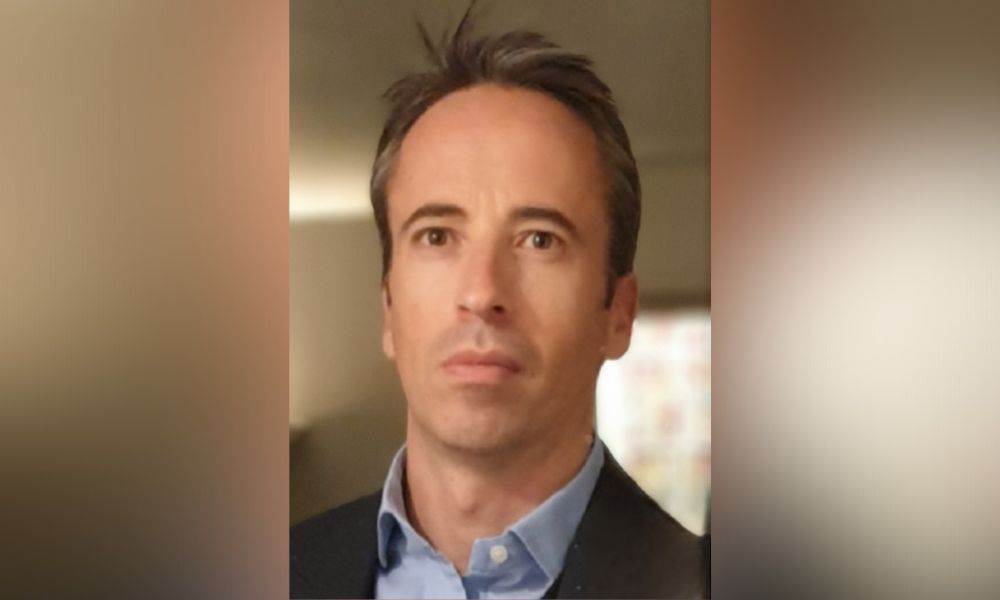 The UK has the oldest housing stock in Europe with around one in five homes failing to meet the government's definition of a 'decent home'.
UK homes lose heat up to three times faster than energy-efficient homes in countries like Germany, and the UK housing stock contributes around 16% of all UK carbon emissions.
"In line with their net zero ambitions, the government has proposed key deadlines for, initially landlords, but eventually all homeowners, to bring their properties up to minimum standards of energy efficiency," said Paul Braithwaite (pictured), head of sustainable products at Leeds Building Society.
The proposed changes to buy-to-let Energy Performance Certificate (EPC) legislation is intended to kick-start the retrofit of UK stock.
The government wants homes in England and Wales to reach a minimum EPC level of 'C' by 2025 for the private rental sector and 2035 for all homes.
At present, in England, Braithwaite said only 42% of assessed homes currently reach 'C' or above, while in Wales the figure is 37%.
"Unfortunately, despite making these ambitions public, the legislation proposed initially for the private rental sector has yet to be passed," he added.
This delay, against a backdrop of record breaking temperatures, energy price rises and political uncertainty, Braithwaite said means that there has been little incentive to kick-start the retrofit revolution required to help realise a net-zero future.
The option of waiting for changes to the law, he believes means that the chance to combat climate change is slipping away by the day.
According to Braithwaite, the proposed EPC legislation has instead caused a scramble for already good EPC-rated property.
"Landlords understandably could view the proposed minimum EPC standards as another tick-box in the long list of legislation they have to adhere to, to allow them to let their property," he said.
Read more: Green homes – what role will they play in UK's net zero climate strategy?
He explained that this means landlords are likely to be weighing up if the cost to improve the property is worth it, or whether selling off problematic properties before the legislation comes into force is actually a better option.
"In fact, around 70% of landlords sold rental homes rated EPC 'D' to 'G' in the last three months, with 53% purchasing an 'A'-'C' rated property," Braithwaite added.
As such, he believes the knock-on impact of trying to switch low EPC properties with higher EPC stock will accelerate the existing trend on property values, as evidenced by recent Rightmove research. It revealed that upgrading from an 'F' to a 'C' EPC rating adds an additional 16% on average to the sold price of a property, while moving from an 'E' to a 'C' rating adds an additional 8%, and from a 'D' to a 'C' adds an average of 4%.
Looking to how lenders have responded, Braithwaite said that existing green products are already incentivising higher EPC's via discounted rates.
"No doubt some will be considering if they should remove or significantly reduce low EPC property from their new lending to try and present their book as 'good' stock," he explained.
This, he believes, could leave landlords with low EPC property short on options and could further exacerbate any sell off in the run up to 2025.
He added that the prospect of landlords selling off properties and lenders restricting lending does not solve the key issue of net zero and the need for a retrofit of existing UK stock.
"Instead of sparking a retrofit revolution, the proposed regulation could simply push the problem into the residential space for some 10 years down the line, meaning continued carbon emissions and resulting impacts on our environment," he said.
Read more: Green improvements to become major factor in asking prices
Instead of landlords and especially large portfolio landlords, he believes it will be residential owners who will ultimately be under financial pressure as 2035 approaches to ensure a minimum EPC 'C' rating of their home.
As such, he believes lenders must be ready to help support and educate landlords on energy efficiency upgrades so they can provide capital for landlords that have additional borrowing needs. In addition, Braithwaite said lenders must look to innovate with new products and propositions, such as 'lend to improve' offerings.
"We need to be there to support landlords every step of the way and leave no-one behind as we transition to a net-zero future," he concluded.