Data collected by YouGov shows that a quarter of London's 2.2 million private renters have fallen behind on rent, or are likely to do so as a direct result of the pandemic.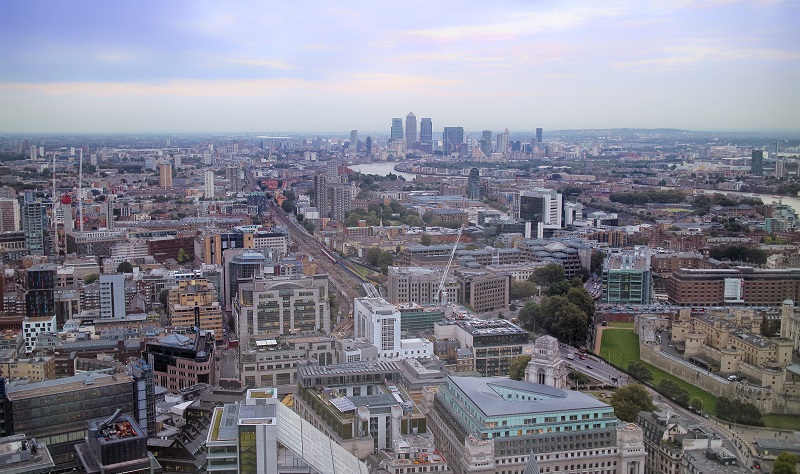 Sadiq Khan has called for a two-year freeze on rent in the capital in order to lessen the effects of COVID-19 on those privately renting.
The Mayor of London has written to the Secretary of State for Housing, Communities and Local Government, Robert Jenrick, calling for the power to freeze private rents in London to help lessen the economic impact from coronavirus.
Data collected by YouGov showed that a quarter of London's 2.2 million private renters have fallen behind on rent, or are likely to do so as a direct result of the pandemic.
Over a third of the private renters polled said that the coronavirus has had a 'large impact' on their personal finances.
The government's extension to the eviction ban is nearing its end date and the mayor has warned of a "tsunami of evictions";Khan has proposed that during the two-year freeze, rents would be allowed to fall, but not rise.
The Mayor has suggested a freeze on rent increases both between and within tenancies, effective immediately, meaning landlords must not charge new tenants a higher rent than the previous tenant.
Khan has also stated that he would like to see the option to extend the two-year freeze further, if the economic outlook for renters does not improve.
Furthermore, Khan has encouraged the government to provide further support in the form of grants, in order to allow renters to stay in their homes and clear arrears.
The Mayor has also called for expanded access to welfare, including scrapping the benefit cap, uprating the Local Housing Allowance to median market rents, and making additional discretionary housing payments to cover shortfalls and extending eligibility to all renters, including those not currently entitled.
Moreover, Khan is calling on the government to scrap Section 21 'no fault' evictions, and restrict access to Section 8 evictions until the wider welfare measures outlined above are brought in.
Khan said: "More than ever, COVID-19 means that many of London's private renters are facing a really uncertain future.
"More likely to be in lower-paid and insecure work, the end of the furlough scheme means even more renters in the capital are now at risk of pay cuts or losing their job.
"Yet at every stage of this pandemic, renters have been treated as an afterthought by the government, with protection measures only ever rushed out at the last minute.
"This uncertainty is causing unnecessary anxiety and stress. I am today calling on ministers to give me the powers to stop rents rising in the capital for as long as this virus is with us, to give London's 2.2 million renters more financial security.
"If Berlin can freeze rents for five years, there is no reason London should not be able to freeze rents for two years in these extraordinary times.
"Without an operational vaccine, the economic fallout of COVID-19 will continue for months into the future.
"A rent freeze is only one part of a package of measures renters urgently need from government to ensure no one is forced out onto the streets as a result of this pandemic."