The cost of rent dropped in every region monitored in the research, dipping by 2.6% across the UK as a whole.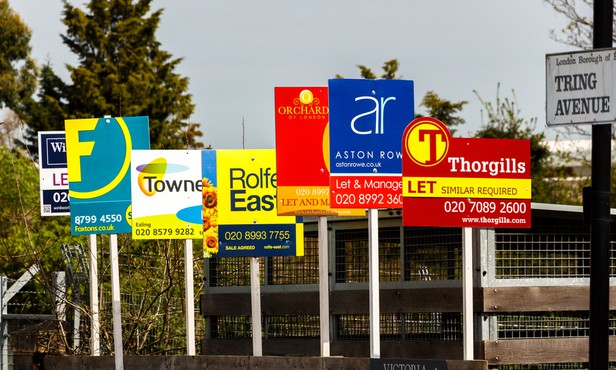 Due to the second country-wide lockdown, the rental market in England was subdued during November according to the latest research by Goodlord.
The cost of rent dropped in every region monitored by Goodlord, dipping by 2.6% across the UK as a whole.
The biggest shift was recorded in the North West where average rents fell by 7%, from an average of £750 to £701 per month.
London and the South West both saw a 4% drop in average rents.
All other regions saw decreases of less than 4%.
The average cost of a rental property in the UK is now £879.03 per month.
With the market subdued over lockdown, void periods also edged up in most regions.
The average void period for England is now 25 days, up from 23 days in October.
The East Midlands saw the biggest rise in voids, jumping from 21 days to a 32 day average.
The North West climbed by six days, with Greater London and the North East also recording rises.
The South East and South West both recorded decreases in average void periods, with these regional markets recovering well towards the end of November.
Another trend that emerged during November was a decrease in average tenant salaries.
The average salary for a tenant in England decreased by 7% between October and November, from £24,820 to £23,041.
The biggest change was recorded in the North East which saw a 10% drop in average tenant salaries, going from £20,894 to £18,961.
This was closely followed by Londoners, who recorded an 8.7% drop in earnings, from £35,198 to £32,390.
After a rush to rent following the 31 October lockdown announcement lettings slowed down, dropping below the expected rate of lets for this time of the year.
However in the last week of November, momentum in the market climbed steadily as tenants began to look beyond lockdown.
In the final days of November, the market was processing 10% more lets than at the same time last year.
Tom Mundy, chief operating officer of Goodlord, said: "Following the lockdown announcement on 31 October, we were expecting to see a market slowdown.
"We'd analysed what happened in Leicester during their increased restrictions, as well as other areas in Tier 3, and the data clearly showed that heightened restrictions subdue lettings activity.
"It's therefore not a surprise to see rents down and voids up during November.
"However, what is heartening to see is the level of activity during the last week of the month.
"This is traditionally a quieter time for the market, but we're now recording new lets at a much higher rate than expected.
"People will be keen to move ahead of Christmas and so agents can expect a busier festive period than normal."