Mortgage Introducer catches up with Mark Whitear (pictured), head of commercial development at Foundation Home Loans, who is currently on secondment with the underwriting team.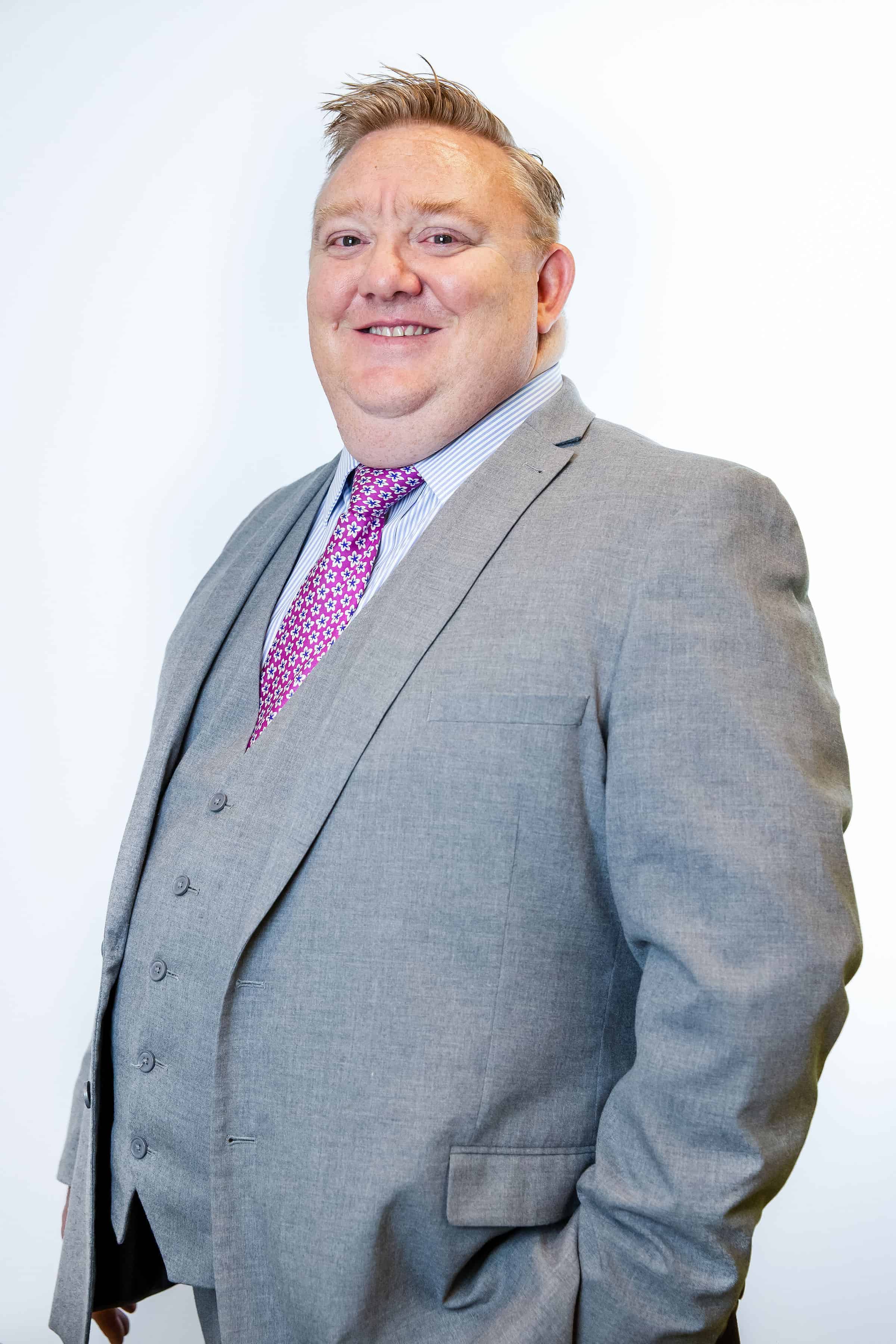 Mortgage Introducer catches up with Mark Whitear (pictured), head of commercial development at Foundation Home Loans, who is currently on secondment with the underwriting team.
Specialist residential mortgage lending looks like it's a big priority for Foundation throughout 2021. What is your competitive edge and what do you offer that others don't?
It might seem like a cliché, but I truly believe it's our people who provide us with the biggest competitive edge and make the most difference. Whether it's our regional account managers, internal BDMs or underwriters, they all share a passion for getting things right for both the adviser and the client. That's also the way I try to work, and instil this in all the teams I work within.
Specifically, when it comes to residential lending, from the outset we've been very much about how we can make the most of what borrowers earn in their totality, so our focus is on maximising lending based upon earnings, in whatever form they come.
Behind that of course is the underwriting, and the underwriters. We have very experienced underwriters looking at each and every case individually and seeing how we can make things work. Accessibility is also key, and we encourage underwriters to communicate with advisers throughout the process – that's not just via email messages but picking up the phone, having those good conversations so as to aid progress of the case and keep everyone in the loop.
And, obviously the product offering is key. We're constantly looking to evolve what we offer in the residential space, as evidenced by our most recent launches which delivered a Green Reward remortgage, as well as new 90% LTV products, a five-year fixed rate for large loans and Limited Edition fee-assisted products to the market.
Finally, it's working as a team, not just in our own silos but across the commercial and new business areas to deliver that joined-up approach. Evidenced by my current involvement with the residential underwriting team.
Yes, you're currently on secondment to Foundation's residential mortgage underwriting team. What will you be doing and what do you hope to achieve while there?
So, a large part of my focus is on delivering more of a 'one team' approach. To engender an understanding of how we're all inter-connected within the business and, specifically for underwriters, to help them understand how pivotal their role is in fulfilling adviser and client expectations.
In that sense, it's about excellence in terms of adviser communication, but it's also about me gaining a better understanding of the underwriting process, even without a mandate what I learn will help aid our front-line communication to advisers. And it's also about using my experience to seek out those areas which require improvement so we can deliver a better adviser/client journey.
How do you see the future for specialist residential lending, particularly as we are coming out of lockdown?
I have no doubts the specialist sector will continue to grow, not least because this type of lending, and these types of mortgages, are perhaps needed now more than ever before. We as a lender need to be forward-thinking in terms of client incomes and specifically how we apply common sense to them, particularly in light of how COVID-19 has affected both businesses and individuals.
This is where I believe our ability to manually underwrite, and assess clients' individual circumstances will be welcomed – we do not have a one-size fits all approach because, quite frankly, it does not work in the specialist residential sector.
Will there be a much bigger market for borrowers who just miss out on the high-street lenders' products?
I think we're already seeing that bigger market, and certainly, from the ongoing attitudes of some mainstream lenders to certain types of borrowers, the number of borrowers who will require these types of loans is only likely to grow.
There is a massive opportunity for the specialist sector to step in and provide the solution for these clients. Specialist for us is all about understanding incomes and employments, and to a much lesser extent about any adverse elements.
Foundation is predominantly known for its buy-to-let lending activity so, going forward, how will the lending split work, and what can advisers expect from your residential proposition in the future?
We're still in the early days of our residential lending offering, but it is extremely important to us, and we are seeing month-on-month growth in activity/lending as the proposition develops.
I don't think there's any secret in suggesting that we want to significantly grow the amount of residential business we carry out, and in order to do this we're constantly looking at how we enhance our products and criteria, plus the range of circumstances we will look at. It's about us exploring the opportunities that exist in those under-served sectors of specialist lending.
How important will advisers be for those borrowers who might previously have been 'mainstream' but, given the last year, will now have to look at specialist products?
The role of the adviser is absolutely central when it comes to ensuring borrowers get the right products for their circumstances, whether they are 'mainstream', 'specialist' or anything else we might like to call them. Advice has never been so important and demand for advice only looks likely to go one way, particularly for those whose circumstances or incomes or job situation has changed over the course of the last year or so.
What advisers don't want with these more specialist residential cases is a 'computer says no' approach – that's really clear to me. They want to know which lender is prepared to listen and which will take a holistic approach to the underwriting, and really understand the client's circumstances.
It's why I believe our underwriters have such an important role to play, and it's why I believe conversation and communication at the application stage is a non-negotiable.
All parties have to understand the case early doors, so they know what the challenges might be and the requirements are. That early understanding always makes for a far better journey through the process and by embedding this at Foundation, we can deliver an excellent experience for all, not just a good one.