Despite a small reduction of 27 products since the start of this month, at 1,976, overall BTL product availability is still at the highest level seen since March 2020.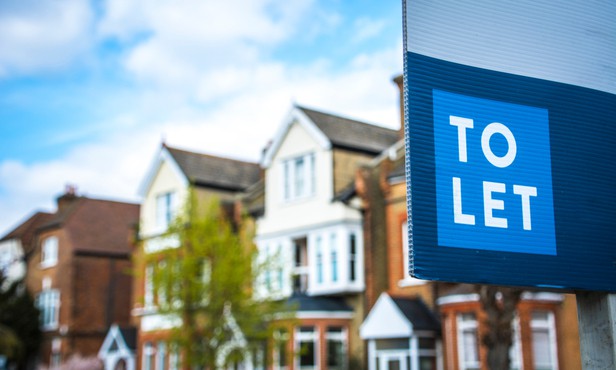 The latest research by Moneyfacts has revealed that landlords may have cause to remain positive as options return to the buy-to-let (BTL) market.
Despite a small reduction of 27 products since the start of this month, at 1,976, overall BTL product availability is still at the highest level seen since March 2020. This figure however remains far below pre-pandemic levels. 80% LTV remains the highest available tier, and in this tier the number of deals available has risen by 26 since December, indicating lender confidence according to Moneyfacts. Both the average 2-year fixed rate for all LTV brackets (2.92%) and the equivalent average 5-year fixed rate (3.29%%) have risen to the highest levels since November 2019. At all LTV tiers, average rates are currently higher than recorded in January 2020.
Eleanor Williams, Finance Expert at Moneyfacts.co.uk, said: "Buy-to-let investors may be pleased to see the optimism illustrated by recent research from Fleet Mortgages.
"The research inferred that demand for rental properties has remained strong as a result of the pandemic leading consumers to prefer the shorter-term financial commitment of renting, as opposed to the cost and commitment involved with purchasing their own property in these uncertain times.
"This trend has been borne out in our latest research, by the positive increase in availability of BTL mortgage products since November, resulting in landlords having the highest number of deals to choose from since March 2020.
"Following an overall increase of 158 since December, there are now 1,976 BTL products on offer, with growth being seen across nearly all the LTV tiers.
"It is especially positive for landlords with lower levels of deposit or equity, as this growth has extended to the slightly higher-risk 80% LTV bracket.
"Here, an increase of 26 deals since December could be an indication that despite the still uncertain economic outlook, BTL mortgage providers are keen to cater to these customers.
"A note of caution however, as our data reflects the fact that the market remains volatile since the start of the new year.
"Lenders have been adjusting their offerings and consequently availability continues to fluctuate – there are now 27 fewer mortgage products on offer than there were just a couple of weeks ago, and so those considering exploring a new BTL mortgage could do well to secure the knowledge and advice of a qualified adviser, to ensure they keep abreast of any relevant changes.
"Another consideration for those who may imminently wish to secure a new BTL deal is the fact that average rates across the LTV tiers are all currently in excess of their equivalents year-on-year.
"Both the 2 and 5-year average fixed rates for all LTVs are 0.10% above their January 2020 equivalents.
"When looked at as individual tiers, it is surprising to see that the 60% LTV 2 and 5-year average fixed rates have seen some of the largest increases when compared to January 2020, now 0.63% and 0.52% higher respectively.
"The rise in these rates occurred significantly between March and April 2020 which was as availability was contracting at its quickest, and could therefore partially be due to lenders mitigating risk as borrower demand was focused on these options while availability in the higher LTV tiers was limited.
"Furthermore, with ongoing economic concern, it may be that lenders have increased their provisions for defaults with rate increases at tiers that previously were more competitive."
"Recent research from Hamptons suggests that prospective tenant numbers in December 2020 outstripped 2019 levels, while the number of available rental homes dropped everywhere outside of London, driving a rise in rental growth that has recently outpaced house price growth.
"This seems to confirm that there is cause for optimism and that despite the knocks of recent years, the BTL sector has a vital place in our economic recovery."