Rental growth in the UK excluding London is up +2.2%, as demand continues to outstrip supply in many markets, whereas London has seen rising supply and weaker demand.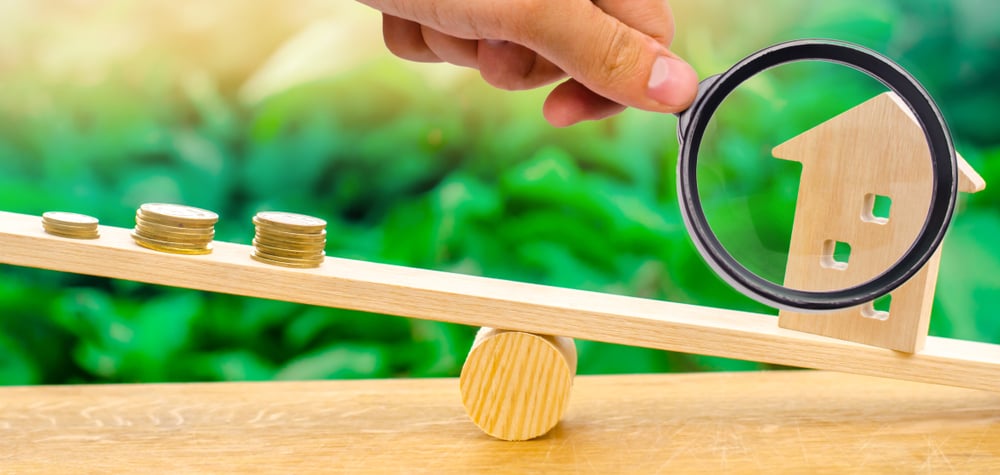 Average rents across the UK dipped by -0.3% in June, and by -0.8% in Q2, taking annual growth to +1.1%, down from +1.7% a year ago, according to Hometrack's Rental Index.
Rental growth in the UK excluding London is up +2.2%, as demand continues to outstrip supply in many markets, whereas in London rising supply and weaker demand - particularly in inner London - has resulted in negative rental growth.
Edinburgh has also seen a marked slowdown in rental growth to +0.2% over the past year as a result of reduced tourism and policy changes impacting landlords and the supply of property.
The decline in international travel and tourism has seen landlords in London shifting away from short lets, thereby increasing supply in the long let market.
Weaker demand means that as tenancies end, they are being absorbed more slowly, compounding the growth in supply.
The rise of home working at many firms, with a slow return to offices over the rest of the year, signal that demand for rental property is likely to remain subdued, especially if unemployment starts to rise.
Commuting data shows that working patterns in London are still far from returning to levels seen back in March.
In addition, the student influx expected as part of the usual seasonal busy period in late summer may not be as large this year, as universities migrate towards more online learning.
Average rents in London have fallen by 3% over 2020 H1 and are down 1.4% on the year.
This is the second time rents have fallen into negative territory in London in the last three years; rents fell to -2.8% in March 2017 on the back of rising supply after the introduction of the additional 3% stamp duty change in 2016.
In Edinburgh, where annual rental growth has slowed to +0.2%, down from +4% a year ago, the rise in supply has also been exacerbated from the movement into the mainstream rental market by landlords who had been operating their properties as short lets.
Rental demand was more resilient during lockdown than demand in the sales market; they are running 33% higher than pre-lockdown, and 25% above 2019 levels across the UK as pent-up demand comes back to the market.
The number of homes for rent has increased since lockdown ended and is slightly ahead of seasonal trends, with the volume of homes for rent nationally up 7% on this time last year.
As this gap between demand and supply continues to narrow through Q3 and Q4, rental growth will start to slow as tenants benefit from a wider array of properties to choose from.
Levels of affordability within the rental sector have remained largely unchanged in recent years, with the exception of London, where the proportion of income needed to cover average monthly rent has fallen to 45% from 54% in September 2014, although it still remains the most expensive region in the UK in which to rent a home.
Nadia Butt, UK and Ireland country manager at Spotahome, said: "We have seen a reduction in international travel to all major European cities as a result of the current pandemic, London included.
"This has, of course, had a knock-on effect in terms of demand for short to medium-term rentals from those looking to relocate either for work or education, in what would otherwise be a traditionally busy time of the year.
The good news is that we are still seeing a large degree of online demand with many registering interest for properties in anticipation of restrictions easing later in the year.
"This release of this pent up demand should have a similar impact to that seen in the UK housing market over recent months and when the world is reconnected, we expect to see a large influx of international and domestic tenants returning to London.
"Those searching and securing a rental property now with an eye on the long-term will be able to do so at a lower cost than they may otherwise have in 'normal' conditions and, while uncertainty remains, this is a silver lining at the very least."
Marc von Grundherr, director of Benham and Reeves, said: "A reduction in the cost of renting across the capital will be welcomed by all, even if the circumstances of this reduction are far from ideal.
"This has undoubtedly been led by a move away from the workplace with the draw of living in the city no longer as strong as it once was.
"As a result, we may well see the cost of renting in London's outer boroughs and the wider commuter zone start to lift as demand increases, while inner London could remain largely flat for the remainder of the year.
"However, London remains one of the most sought after pockets of the international rental market and once this international travel starts to return to the capital, demand will once again outweigh supply and this will no doubt cause rental costs to start climbing once again."