Industry experts offer their views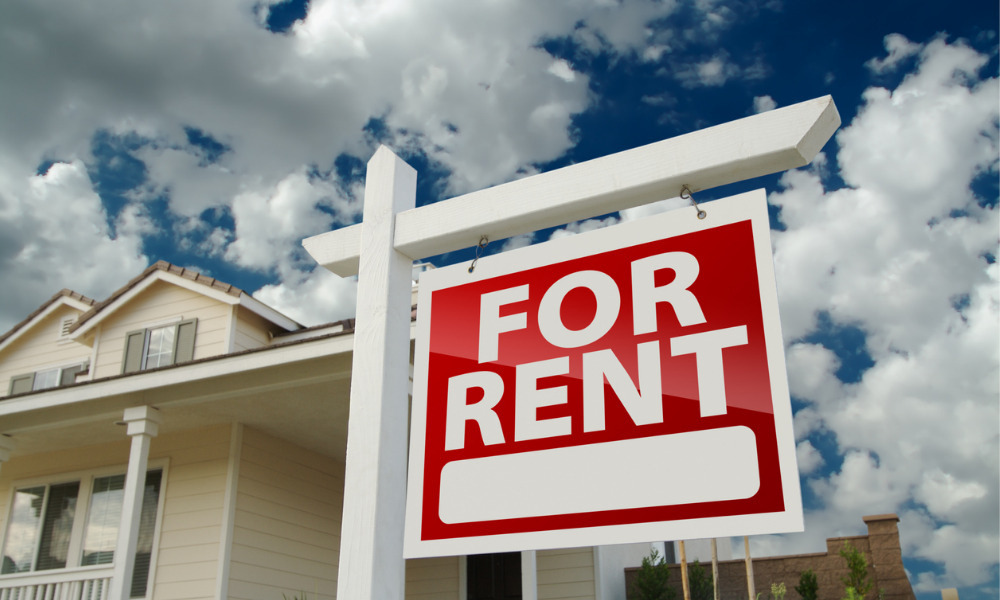 The government published on Thursday the full details of the fairer private rented sector white paper, which seeks to ensure improvements to the rights and conditions of millions of renters.
A major feature of the white paper is the outlawing of the so-called 'no fault' section 21 evictions that allow landlords to terminate tenancies without giving any reason.
According to the Department for Levelling Up, Housing and Communities, more than a fifth of private renters who moved in 2019 and 2020 did not end their tenancy by choice, including 8% who were asked to leave by their landlord.
Measures published also include helping the most vulnerable by outlawing blanket bans on renting to families with children or those in receipt of benefits; ending the use of arbitrary rent review clauses; making it easier for tenants to have pets in their homes by giving all tenants the right to request a pet in their house, moving all tenants on to a single system of periodic tenancies, meaning they can leave poor quality housing without remaining liable for the rent; doubling notice periods for rent increases and giving tenants stronger powers to challenge them if they are unjustified; and giving councils stronger powers to tackle the worst offenders.
In addition, the estimated 2.3 million private landlords will have greater clarity and support through the creation of a new private renters' ombudsman to enable disputes between private renters and landlords to be settled quickly, at low cost, and without going to court; ensuring responsible landlords can gain possession of their properties efficiently from anti-social tenants; and introducing a new property portal that will provide a single front door to help landlords to understand, and comply with, their responsibilities.
The white paper will form the basis of a bill that seeks to turn the aforementioned rent reforms into law.
"For too long, many private renters have been at the mercy of unscrupulous landlords who fail to repair homes and let families live in damp, unsafe and cold properties, with the threat of unfair 'no fault' evictions orders hanging over them," Levelling Up and Housing Secretary Michael Gove said.
"Our new deal for renters will help to end this injustice by improving the rights and conditions for millions of renters as we level up across the country and deliver on the people's priorities."
Meanwhile, experts from the property industry have responded to the publication of the government's white paper on the reform of the private rented sector.
Ben Beadle, chief executive of the National Residential Landlords Association, said that while headline commitments to strengthening possession grounds, speedier court processes, and mediation are helpful, the detail to follow must retain the confidence of responsible landlords, as well as improving tenants' rights.
"We will be analysing the government's plans carefully to ensure they meet this test. A failure to do so will exacerbate the housing crisis at a time when renters are struggling to find the homes they need," Beadle stressed.
"The eventual legislation needs to recognise that government actions have led to a shortage of supply in the sector at a time of record demand. It is causing landlords to leave the sector and driving up rents when people can least afford it."
Jeremy Leaf, north London estate agent and a former RICS residential chairman, said he was not surprised by the removal of the landlords' ability to end tenancies by way of section 21 'no fault' evictions.
"In our opinion, it can't be right for long-term, well-behaved tenants to be asked to leave. However, it's not reasonable either for landlords having to spend thousands evicting a tenant not paying their rent or exhibiting anti-social behaviour," Leaf pointed out.
"Therefore, the alternative Section 8 eviction route must allow landlords to regain possession of their properties if required for their own use or required for future tenants. Otherwise, overall supply will fall, and rents will rise."
Paul Wootton, director of home at the Nationwide Building Society, believes that when implemented, the proposals outlined in the bill will have a positive impact on housing quality and conditions for tenants, and provide much-needed clarity on rules and regulations, as well as additional support for landlords.
"Nationwide believes everyone should have a safe, secure and comfortable home, which is why we are committed to improving standards within the private rented sector. As a buy-to-let lender, we are keen to understand more about how the changes will be implemented, to ensure we fulfil our important role of balancing the needs of landlords as well as tenants," Wootton said.
"We are keen for the legislation to be delivered as soon as possible as the rising cost-of-living is continuing to exacerbate the issues the Renters Reform Bill is looking to address."