First-time buyer sales accounted for 25% of all sales - whilst this is down 3% on 2016 figures it remains broadly in line with the figures from 2016 and 2015.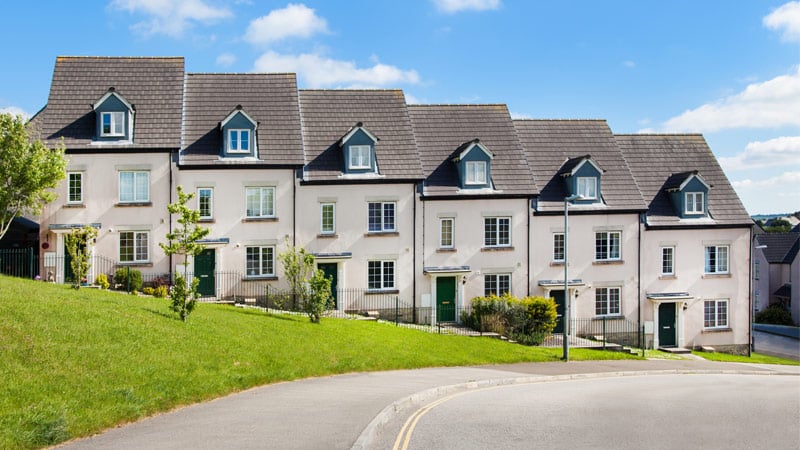 Sales to first-time buyers hit a four year low at the end of 2017 accounting for 25% of all sales, the latest figures from the NAEA and ARLA have revealed.
The figure represents a drop of 3% on 2016 but is broadly in line with the figures from 2016 and 2015.
Mark Hayward, chief executive, NAEA Propertymark, said: "The Budget announcement to abolish stamp duty for first-time buyers has given them some optimism. This year saw an average of 25% of sales to first-time buyers, the lowest in four years.
"Looking to next year it will be interesting to see what impact the stamp duty change had on the market, and if it really does help first-time buyers get on the ladder. We still only have a limited supply of housing available and policymakers need to think about how to help others in the chain, such as second steppers and those that would downsize in order to free up more larger homes suitable for families."
Additional findings revealed that demand spiked in January and February 2017 at 425 house-buyers registered per branch. Demand was higher this year than in 2016, with an average of 380 prospective buyers registered per branch, compared to 365 on average over the course of last year.
Supply of housing peaked in February with 44 properties available to buy per branch. Year on year, supply has not shifted, averaging at 39 properties available per branch in 2016 and 2017.
February and June saw the highest number of sales agreed, with an average of 11 per branch. In 2016, the number of sales agreed peaked in March, with 10 per branch. On average, the number of sales agreed was up in 2017 – with an average of nine per branch every month, compared to eight in 2016.
Private rented sector
On theprivate rented sector front the supply of rental properties were at their highest in January, when it stood at 193. On average in 2016, the number of properties available per branch was 180, compared to 188 from January – October 2017.
The number of buy-to-let landlords selling their properties peaked in March and April when agents reported a 33% spike in the number of landlords selling up.
In August, the number of tenants experiencing rent hikes peaked at 35%, before falling to 27% in September. Rents for tenants were least likely to increase in October (22%) but overall in 2017, 27 per cent of tenants had their rents increased compared to 26% in 2016.
David Cox, Chief Executive, ARLA Propertymark, said: "It was always going to be an interesting year, following the announcement of the letting agent fee ban in last November's Autumn Statement.
"I think we're starting to see a consolidation of some agencies in the industry as the fee ban looms, which could explain why the number of properties under management has increased. Landlords are becoming more selective about their property investments in light of last year's Stamp Duty Land Tax (SDLT) changes.
"Mortgage Interest Relief (MIR) is starting to bite which is why we saw an increased number of landlords selling up. It's likely that as we move into 2018, tenants will continue to see rent increases as supply starts to reduce, demand continues apace, and legislative changes increase costs for landlords."