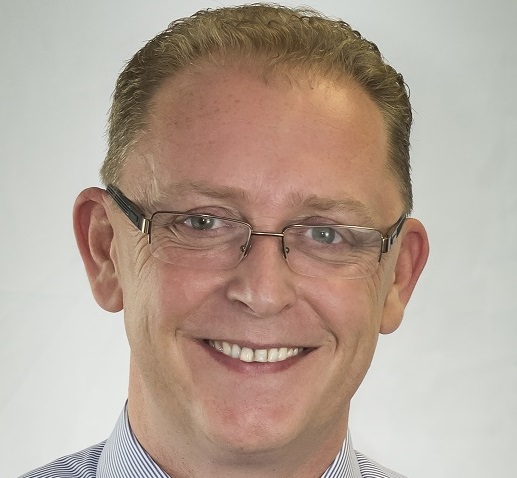 Mortgages for Business managing director Steve Olejnik has accused lenders of 'discriminating' against tenants on Universal Credit.
He estimated that more than half of buy-to-let lenders, including NatWest and Santander, prohibit landlords from letting to tenants on benefits in their mortgage terms.
Olejnik (pictured) said: "Indirectly lenders are discriminating against tenants on benefits.
"It feels like snobbery. There are people whose circumstances change – your husband might die – but the landlord is still going to keep his mortgage payments up."
Olejnik is compiling a list of lenders who don't allow landlords to have tenants on benefits – and he said he will write to the heads of each one asking them to change their policy.
If they won't he would like to see regulators like the Prudential Regulation Authority step in to force them.
He added: "I appreciate that some have complicated funding mechanisms and non-bank lenders with investment and warehouse funding will have to jump through some hoops to change their policy – but that's not an excuse for not doing it.
"If it's that difficult we need the PRA to come in and make legislative changes, which seems a quicker way in my book."
He listed NatWest, Santander, Precise Mortgages, West Brom Building Society and Foundation Home Loans as some lenders that don't allow landlords to let their properties to people on benefits.
Olejnik was promoted to managing director of Mortgages for Business in August, although he has been at the buy-to-let broker since 2002. He was formerly chief operating officer.
Why the policy should change
This policy is not only morally unacceptable to tenants, Olejnik said, it unfairly penalises landlords.
Landlords with tenants on benefits or who plan to consider those tenants won't be able to use a number of lenders.
Meanwhile a landlord with a buy-to-let mortgage from the likes of NatWest or Santander will breach the mortgage term if their tenant later has to apply for Universal Credit.
In that situation the landlord may have to evict the tenant or remortgage with another lender, potentially incurring a hefty early repayment charge or other fees in the process.
Benefits system
The benefits system is going through major and controversial changes.
Universal Credit is replacing Housing Benefit, Child Tax Credit, Income Support, income-based Jobseeker's Allowance, income-related Employment and Support Allowance and Working Tax Credit.
However the rollout has been beset by delays and problems – with some claimants having their payments delayed and/or simply ending up worse off.
This seems to have caused more tenants on benefits to fall into arrears.
Indeed, this week research from the Residential Landlord Association found that 61% of landlords with tenants on Universal Credit have experienced them going into rent arrears, up from 27% in 2016.
Let's empower landlords
Olejnik acknowledged this has made lending to these tenants more challenging in the short-term, but he still argued it is wrong lenders should dictate what landlords can do.
He said: "Landlords need to be empowered to make their own commercial decision.
"They are businesspeople; they are grown-ups."
He added that landlords who lend to those on benefits tend to be more socially responsible and therefore they should be treated as lower risk from a lender's perspective, not higher.
Meanwhile buy-to-let stress testing is designed to cover any void periods those on Universal Credit may suffer in the current climate.
Helena McAleer, a landlord who was told to evict her vulnerable tenants by NatWest or pay a hefty early repayment charge, has launched a petition calling on the government to stop banks discriminating against welfare recipients. So far it has more than 1,500 signatures.
A NatWest spokeswoman said: "The bank has specific lending criteria and is not able to offer mortgages in certain circumstances, which are made clear on a customer's terms and conditions.
"There are alternative providers who may be better suited for customers in these circumstances."
West Brom Building Society plans to respond to Olejnik.
Foundation Home Loans was unavailable for comment, Precise Mortgages and Santander have been approached for comment and are yet to respond.