The government has extended the current ban on bailiff-enforced evictions in England until 31 May.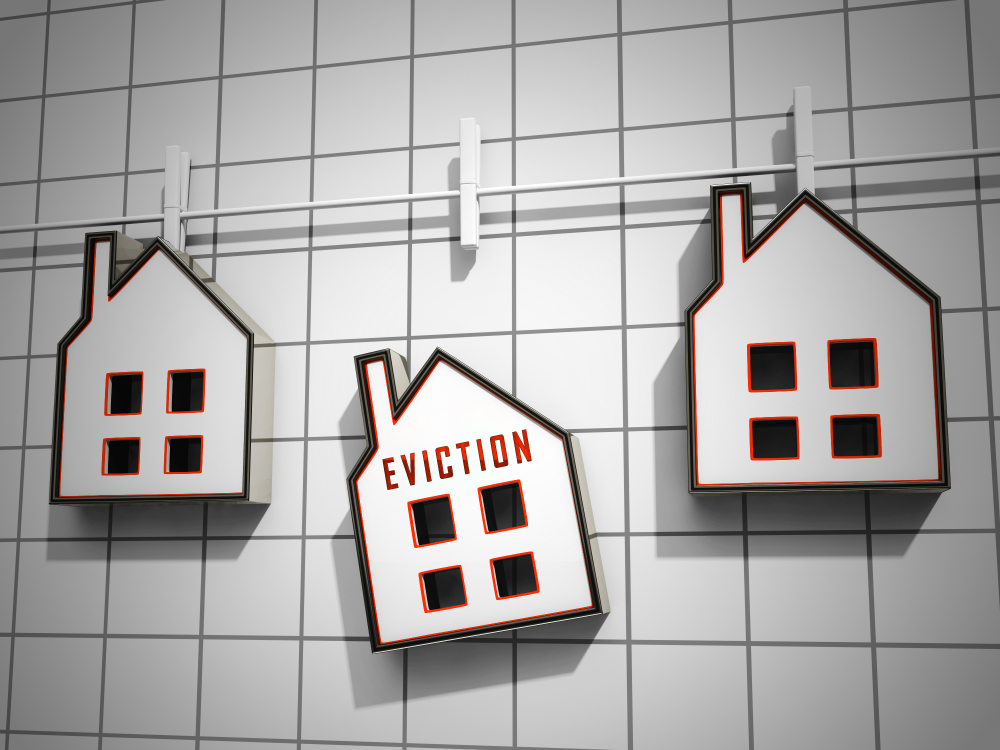 The government has extended the current ban on bailiff-enforced evictions in England until 31 May.
The ban was intended to be lifted on 31 March and has already been extended several times during the COVID-19 pandemic.
As well as the bailiff evictions ban, landlords will still have to give tenants six months' notice of their intention to evict as they do now, but also until 31 May.
This means a landlord who gives notice of eviction on 31 May will not be able to physically evict the tenant until November.
A taper of the ban is expected to be implemented after May 31.
Also, until the 31 May, possession orders and warrants will not be able to be enforced apart from where a possession claim is against trespassers who are persons unknown to the landlord.
Other exceptions include when tenants have committed antisocial behaviour, where tenants have provided false statements in order to secure a tenancy, and where the tenant has passed away.
Housing Secretary Robert Jenrick, said: "It is right that as we move through the roadmap, we ensure that businesses and renters continue to be supported.
"We have taken unprecedented action to support both commercial and residential tenants throughout the pandemic – with a £280bn economic package to keep businesses running and people in jobs and able to meet their outgoings, such as rent.
"These measures build on the government's action to provide financial support as restrictions are lifted over the coming months – extending the furlough scheme, business rates holiday and the Universal Credit uplift."
Ben Beadle, chief executive of the National Residential Landlords Association, said: "We welcome clarification that emergency measures in the rental market will be phased out in tandem with the overall roadmap out of lockdown restrictions.
"That said, the further extension to the repossessions ban will do nothing to help those landlords and tenants financially hit due to the pandemic.
"Given the cross-sector consensus for the need to address the rent debt crisis, it suggests the government are unwilling to listen to the voices of those most affected.
"If the Chancellor wants to avoid causing a homelessness crisis, he must develop an urgent financial package including interest free, government guaranteed loans to help tenants in arrears to pay off rent debts built since March 2020.
"This is vital for those who do not qualify for benefit support.
"Without this, more tenants face losing their homes, and many will carry damaged credit scores, making it more difficult to rent in the future and causing huge pressure on local authorities when they can least manage it."
Franz Doerr, chief executive at flatfair, added: "The cries of renters and landlords alike have, once again, fallen on deaf ears in Whitehall.
"Since it was introduced last year, the ban on bailiff evictions has only served as a sticking plaster for the rental market. Huge sums of debt are piling up at the feet of landlords who are continuing to unfairly prop up the market.
"Instead of merely kicking the can down the road, the government should be scrambling to save struggling renters from plunging further into debt.
"Unlike Scotland and Wales, England has no Tenants Loan Scheme in place. Not only do these schemes ensure private tenants are able to continue paying their rent, they also protect the overall stability of the rental market.
"Many landlords in England are, understandably, becoming fed up with the lack of support coming their way.
"If the government continues to ignore landlords, it risks sparking an exodus from the buy-to-let market, which would only reduce the number of more affordable rental homes available."
Alicia Kennedy, director of Generation Rent, said: "It is right that the bailiff eviction ban is being extended once again.
"It would be dangerous to allow people to be made homeless when coronavirus restrictions are still in place.
"But landlords can still serve eviction notices, even if their tenants have done nothing wrong, and courts remain open to process evictions.
"The government's protections exclude renters who owe more than 6 months rent, and many of these people will be in debt due to the pandemic. Without financial support, renters will face a cliff edge when restrictions lift.
"We need a COVID Rent Debt Fund to help renters who have been affected by the pandemic and left with debts they're unable to pay.
"The government must also bring forward the Renters Reform Bill and end 'no fault' Section 21 evictions so blameless renters don't lose their homes as a result of the pandemic."