Landlords need to think about their next steps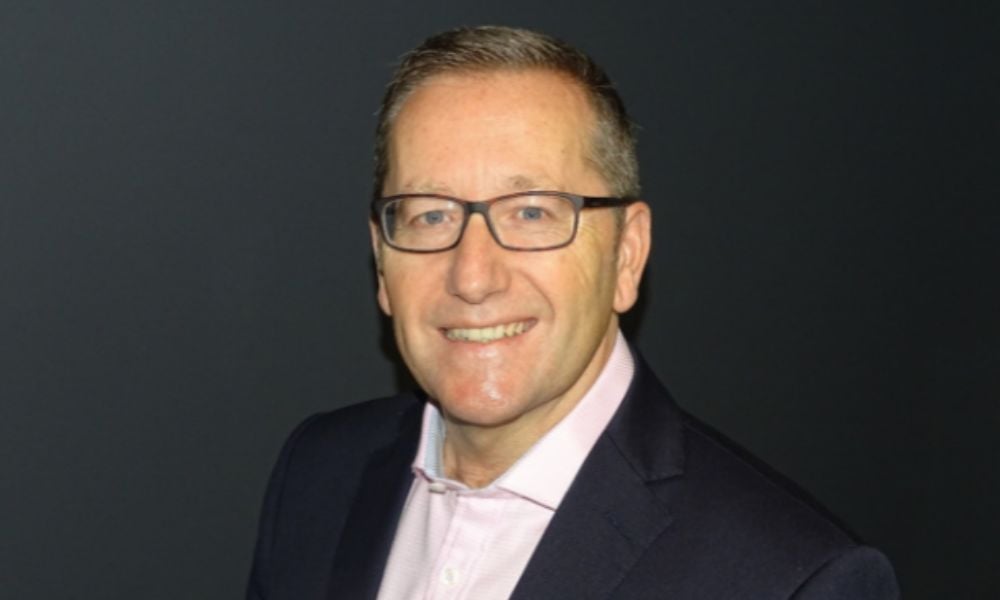 The proposed new rules for energy efficiency come into play from 2025, with the expectation for properties to have at least an Energy Performance Certificate (EPC) rating of 'C'.
As such, many landlords have started thinking about their next steps and what is the most appropriate action given the circumstances they have found themselves in.
"Landlords are no strangers to red tape and changing regulations," according to Jon Cooper (pictured), head of mortgage distribution at Aldermore.
However, he said that the latest proposals to tighten the energy efficiency of rented properties could prove a major hurdle. He explained that if landlords do not already have a plan in place to deal with these potential changes, they could find themselves unable to rent out properties that fall foul of the rules in as little as three years' time.
Read more: TMW: Third of landlords lack confidence to improve EPC rating
While changes are on the horizon, landlords do have several options at their disposal. Cooper outlined the three principal choices currently present to landlords: upgrading their properties, selling their rental homes and purchasing a property with a higher EPC rating, or exiting the market entirely.
Lack of awareness
"We surveyed over 500 landlords in March 2022 and found a stark knowledge gap about these proposals," said Cooper.
According to the data, only 55% of landlords knew that minimum EPC standards are expected to be tightened to a 'C' rating in just three years.
"Landlords with a larger portfolio were more aware of the changes within the data, while those with just a handful of properties were less likely to be up to date," added Cooper.
Only a third of landlords with one to four properties knew about the proposals compared to three-quarters of those with 11-20 properties.
Read more: InterBay: Landlords need to be educated on finance options for refurbs
The importance of education cannot be understanded, said Cooper, and he believes this is essential across lenders, advisers and borrowers in order to develop a clear knowledge of the subject for all involved.
Impact of changes
Looking to the impact of changes, Cooper said that Aldermore asked landlords about the EPC ratings on their current portfolio to understand how many will be affected by the proposed changes. The results showed that a fifth of landlords (21%) said all their properties are above a 'C' rating, and 43% said they had already made plans to boost the energy efficiency of their rental property.
"However, half of landlords have properties rated 'D' or below that will need upgrade work if the changes come into force," Cooper said.
In addition, nearly three in 10 (29%) admitted they do not know the EPC ratings of the properties across their portfolio.
Cooper said that while there are a few positives to take from the data in that some landlords have been proactive already, he revealed that half have not yet even worked out the cost to improve the EPC rating on their properties to a 'C'. Landlords are expected to pay for this work, up to a proposed price cap of £10,000 and an estimated cost per property of £4,700.
Due to the current expectation to fund the work themselves, cost was cited as the greatest hurdle to upgrading a properties EPC rating by 58% of landlords in the survey.
Cooper outlined that more than half of landlords (55%) said they will use their own funds to improve the energy efficiency of their properties, but a similar number admitted they will have to increase rents to help cover the costs.
"On top of this, nearly a fifth (17%) said they will have to borrow to pay for improvement work," he added.
Next steps
"The proposed EPC changes may be three years away, but, if landlords need to remortgage to raise capital, find tradespeople, make property improvements and get a new EPC, now is the time to be planning ahead," Cooper said.
Cooper believes that lenders will need to support landlords who need to borrow to fund work on rental properties, otherwise the rental market will see a swift decline in supply come 2025.
"Brokers need to speak to their landlord clients to find out the best way to raise funds to pay for improvements to their properties," he concluded.