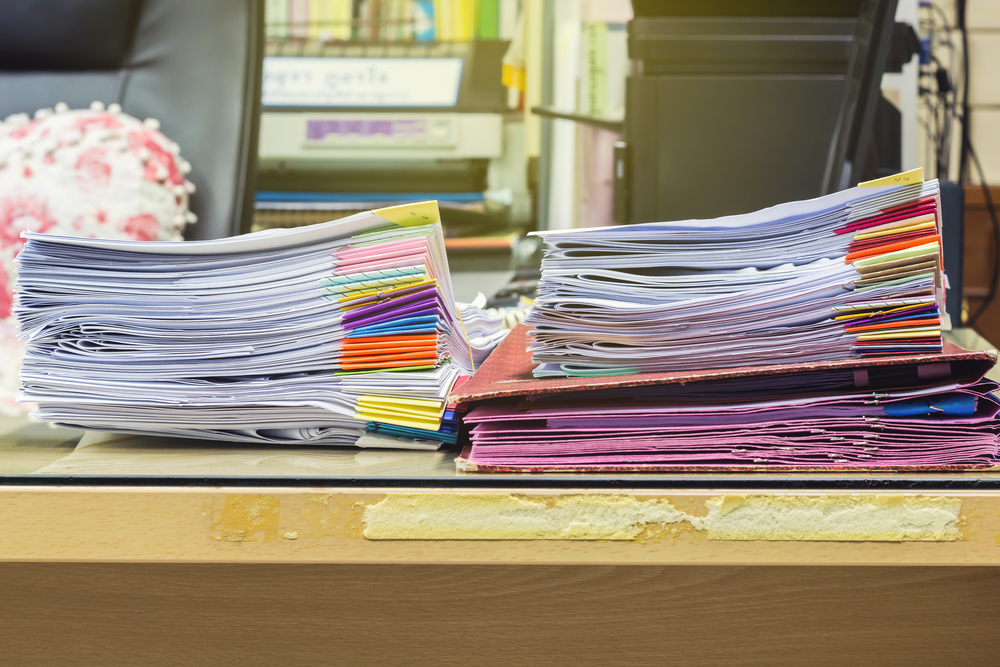 2017 will be the 'year of paperwork' for landlords, according to Upad, the UK's largest online lettings agent. This follows what has been described as a 'year of disruption' in 2016, with the shock ban on tenant fees and landlords still reeling from the new 3% stamp duty surcharge, and the announcement of changes to mortgage interest rate relief.
In the last five years, landlords in England have faced several changes to the section 21* process, which is the first step in the eviction process. A prescribed Section 21 form is now required for new and renewed tenancies in England since the Deregulation Act came into force in 2015.
Meanwhile, a section 21 notice can't be served if the tenant hasn't received a copy of the EPC, gas safety certificate and the latest 'How to rent: a checklist for renting in England' guide from the landlord. The new section 21 form only lasts six months from the day it is served, so this also has to be renewed regularly. Meanwhile, deposit protection certificates are also required by landlords, otherwise they face a penalty or losing their section 21 rights.
In 2015, it became necessary for landlords to display their fees associated with the let under consumer protection rules. This year has also seen the introduction of Right to Rent checks, tenant rights to stamp duty and loss of wear and tear.
James Davis, CEO and Founder of Upad.co.uk, comments: "Whilst the increasing burden of paperwork and conforming to latest legislation is a positive step to professionalising the rental market, it does add to the red tape.
"With landlords getting bogged down in paperwork and facing the consequence of either falling foul of the law or being unable to evict tenants, it really may be the nail in the coffin for the lettings market, which is already in danger of being killed off altogether in 2017.
"Alarmingly, in the last two months alone, more properties have been sold than purchased by landlords, as many are being put off by the new legislation and hoops they will have to jump through in order to let a property."
In the last five years, rents have risen by as much as £55 per month for a one bedroom property in England. There is a growing disparity between wages, which have only grown by approximately £40 per week since 2011. Meanwhile, tenant fees have more than doubled with the average now at £340, according to Citizens Advice, although this is likely to reduce under the rules.
Davis continued: "Ultimately the new taxes and legislation, which is causing this increase in paperwork, is only going to add to the landlords bill and come at the tenant's expense. For landlords that stick with their buy-to-let investments, the increased cost of their time managing it will undoubtedly get passed onto tenants through rent rises. Meanwhile, the reduction in supply caused by landlords put off by the paperwork, will inevitably drive rents up far higher than salaries. This will only make matters worse for tenants who in some cases are already paying up to two thirds of their salary on rent. At Upad we now receive just over twice as many tenants chasing each rental property as we did five years ago (roughly 35 per property).