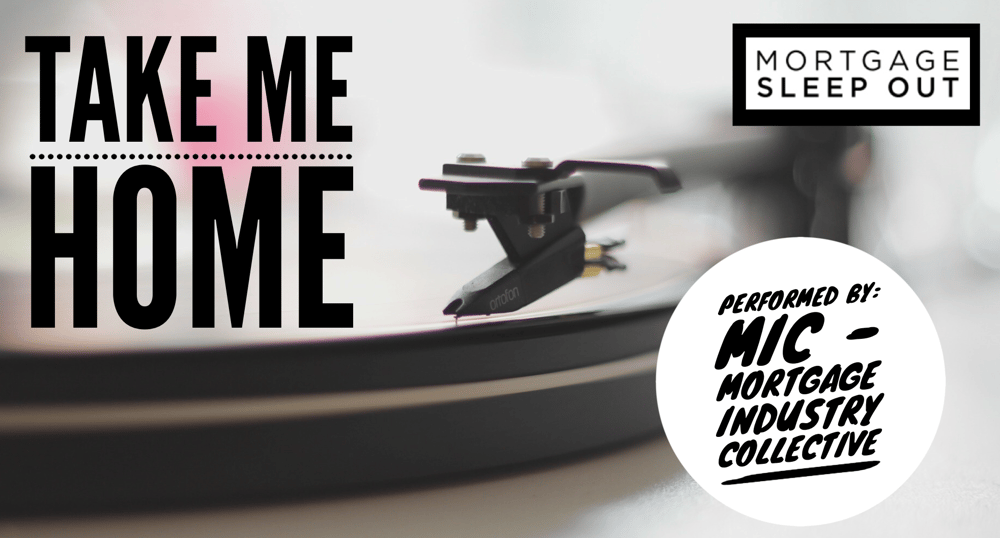 Take Me Home, the charity single written and recorded to raise money for End Youth Homelessness, last week reached the top 10 on the Amazon download chart.
Just a few days after its release, the song at one point topped the list of Amazon Music's Movers and Shakers. It is available to download on Amazon, Google Play and now also iTunes. It's also available on Spotify and streaming the song will help towards its chart position.
Kit Thompson from Brightstar, who played guitar on the song, said: "I've known the guys involved for about 10 years now in a professional sense and knew we had common musical interests.
"When Paul (Brett) asked me to play guitar on the track for charity, I jumped at the chance. We had a blast in the studio recording it and we're really pleased with the end result.
"It's great to be a part of something that could change the lives of those less fortunate, who don't have a warm bed and safe environment to sleep at night for the better and it is a belter of a song too.
"It demonstrates just how utterly awesome the mortgage industry is and, when we come together as a group, we can really make a difference to people's lives. Please share and download the song. Your 79p can make a difference and change lives!"
Howard Levy from SPF Private Clients, who played drums on Take Me Home, said: "I was privileged to be the drummer on the mortgage industry's charity single as it was in aid of such a good cause.
"It has been a while since I played in a band, or recorded, and so when Paul (Brett) asked me I jumped at the chance, and especially so when I heard how good the song was!
"When he told me which charity the single was to support, I couldn't say no. As an industry that provides loans to help people purchase properties, I felt it important to do something for those people who find themselves homeless, particularly at this time of year."
Andy Rowe, from Zephyr Homeloans, who played bass guitar on the song, said: "I heard about the track from a colleague, Marylen Edwards at Axis Bank, when it was in its infancy and was introduced to Howard, the drummer, at an event where we discussed the project and the fact that I am a bassist.
"This led me to speaking with Paul about it, who I already knew, but he didn't realise I played. There aren't many bass players in the industry, it seems, so I was delighted to be asked to get involved.
"The whole thing was brilliant, very enjoyable and I was also asked to do the logo as I'm a working artist, so all in all, a brilliant thing to do, an incredible experience and I've very much enjoyed getting to know some great like-minded industry guys and gals!"
The makers of Take Me Home will also be creating a video to accompany the song and are offering people the chance to take a starring role.
For your chance to be in the video for Take Me Home, film yourself and your colleagues/friends singing along to the track, landscape rather than portrait, put it on social media with #TakeMeHome and you could be part of the story.
100% of the proceeds from the song will go to help young homeless people get back on their feet, supporting the charity End Youth Homelessness, and all those who gave their time and their talent to recording the song, did so for free.
A special thanks goes out to the kind sponsors, who helped to make it possible, including Precise Mortgages, Mortgage Advice Bureau Atom Bank, Foundation Home Loans, Landbay, Nationwide, One Savings Bank, Teachers Building Society, TSB, Skipton Building Society, Vida Homeloans, West Bromwich Building Society and Sainsbury's Bank.
Amanda Fenner from HSBC, who sang on the record, said: "I've known Monty (Andrew Montlake) for most of my career so when he reached out and told me about this amazing project that he and my industry peers were collaborating on I instantly wanted to do anything I could to support it and be part of M.I.C (Mortgage Industry Collective).
"Watching the industry come together with the recent Mortgage Sleep Out was very inspirational. This felt like a brilliant next step to keep up awareness and raise money – I'm delighted to be part of it.
"Seeing so many homeless people every day in our capital and across the UK, you can't help but be touched by the problem. We are giving everyone a chance to help eradicate youth homelessness for less than a pound.
"It is not so much 'can we afford to support it' and more 'can we afford not to'."
Other singers on the track include: Karen Slade and Di Lloyd-Andrews from Teachers Building Society, Abbie Mcmahon and Natasha McMahon from Cambridge Building Society, Steve Lloyd-Andrews from JP Morgan, Kelly Yolal from IRESS (Trigold Prospector) and Cat Armstrong from The Buy To Let Club.
There's also Steve Olejnik from Mortgages For Business, Emily Machin from One Savings Bank, Laura Gauden from Paymentshield, Danielle Dennis from AE3 Media, Rebekah Commane from Mortgage Strategy, Elena Todoroug at SPF Private Clients and Dale Jannels at All Types of Mortgages.