Biggleston Yard is a proposed mixed-use development in the centre of the city, approximately 400 yards from Canterbury Cathedral.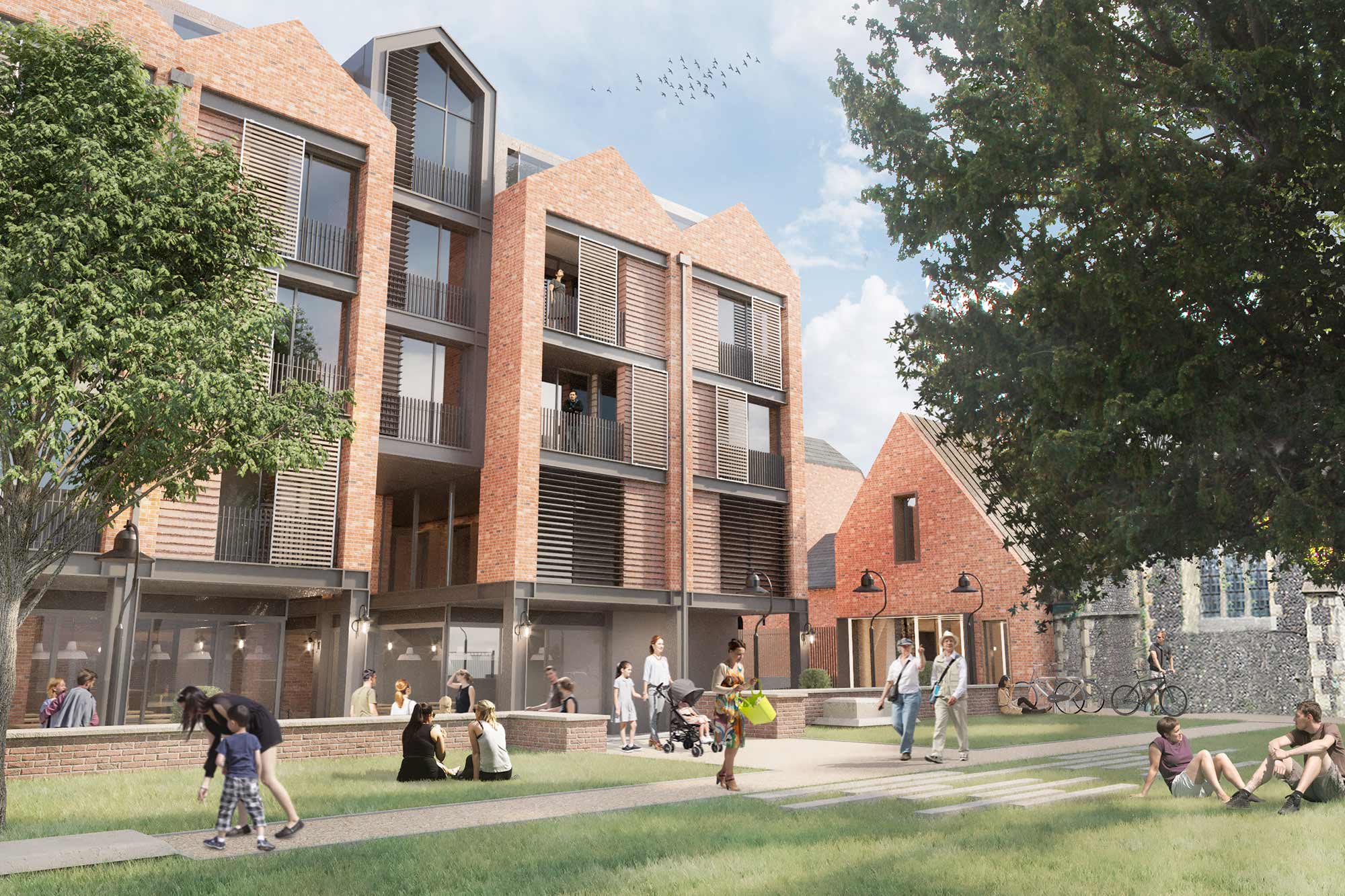 Bridging lender TAB has completed a £4.55m first charge bridging loan on a development in Canterbury in conjunction with broker Opes.
Biggleston Yard is a proposed mixed-use development in the centre of the city, approximately 400 yards from Canterbury Cathedral.
When complete, the development will include more than 13,000 square feet of retail space and a total of approximately 19,500 square feet of commercial and retail space, including a covered retail arcade and market hall.
Additionally, there will be 39,000 square feet of residential accommodation comprising 33 one, two, and three-bedroom apartments and duplexes, and 32 serviced apartments.
The development will incorporate the remnants of a late medieval church house, as well as early 18th Century elements including a Grade II-listed three-storey terraced property.
The mid-19th Century foundry used by HM Biggleston & Sons will be retained and refurbished, and the forge repurposed and integrated within the scheme.
Late 19th Century buildings are also being retained, and the churchyard of the former St Margaret's Church incorporated to create an accessible open public space.
London-based property developer Setha Group recently secured planning approval in principle.
As part of the application, the local authority consulted Natural England, the government's adviser for the natural environment; the application is awaiting formal sign off pending its approval, but Natural England has said it has no objection in principle.
Setha worked with two firms of architects, Child Graddon Lewis and Clague Architects, to bring forward the proposals.
The gross development value (GDV) is approximately £27m.
The loan facility is for nine months and has a loan-to-value (LTV) of 65%.
Nick Russell, sales director at TAB, said: "The Biggleston Yard site is in an ideal location on the high street, in the shadow of the cathedral.
"Setha had put in an extremely robust and well thought-through planning application to convert the site into shops, a hotel/serviced apartments and residential property.
"New access to the property will allow visitors and residents to appreciate parts of this historic site that have not been easy to see before, too.
"On top of that, having a site of that size vacant left an economically important hole in the centre of Canterbury. It's nice to play a part in restarting the city centre's economy."
Matthew Davies, co-founder of Opes Financial Partners, said: "We've written a lot of business with TAB this year chiefly because they're transparent with us and we can always trust them to get the job done.
"Securing funding for mixed use schemes with retail and hospitality elements is challenging. This was also a big loan.
"Additionally, some of the investors in the transaction were not UK residents. Fortunately, TAB took a pragmatic approach and were able to deliver where others could not."