It seeks to shine a light on the best property projects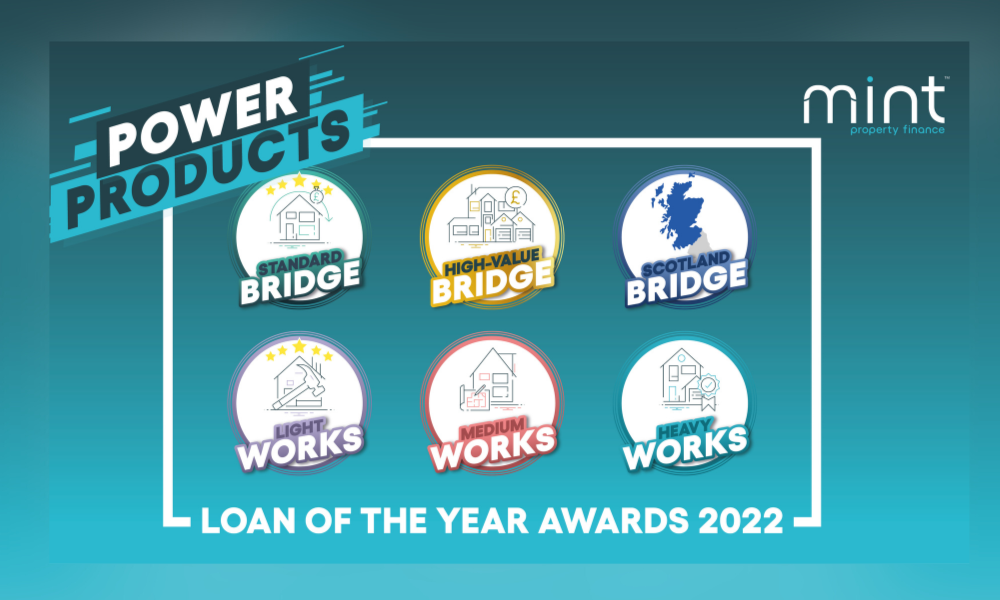 Aiming to champion the work of borrowers from the best property projects that it funded over the last 12 months, specialist lender Mint Property Finance has launched a new awards scheme.
The lender's Power Products Loan of the Year Awards has six categories in total, classified by Mint's range of products – standard bridge, high value bridge, Scotland bridge, light works, medium works, and heavy works – with entries judged by a panel of Mint Property Finance experts.
Nominations for each will be unveiled monthly with the first – projects funded by Mint Property Finance's standard bridging loan – revealed on Wednesday. The shortlisted projects include Clarke Road, Norwich, £873,000, 12 months, 75% LTV; Geldeston Road, London, £262,500, 12 months, 70% LTV; and Belgravia, London, £1,335,000, six months, 64% LTV.
All nominees are selected by Mint Property Finance's panel of judges including Jon Buckley, credit risk manager, bridging; Peter Howarth, credit risk manager, development; Richard Showman, head of lending; Sam Herd, underwriting team leader, development; and Adam Robson, underwriting team leader, bridging.
The awards will conclude in December with a celebratory dinner where winners will be announced from each category.
"With our Power Product Loan of the Year Awards, we look forward to shining a light on some of the very best developments in the UK and raising a glass to all those that contributed to making it happen," Andrew Lazare, founder and managing director of Mint Property Finance, said during the launch.
"I never fail to be blown away by the range of incredible borrower projects funded by Mint Property Finance. To have the opportunity to play a part in making a borrower's vision a reality is a privilege and something of which we're incredibly proud."
Mint Property Finance said details of the event ceremony will be announced in the coming months.