Industry stalwart Terry Pritchard has joined bridging lender Kuflink as head of origination.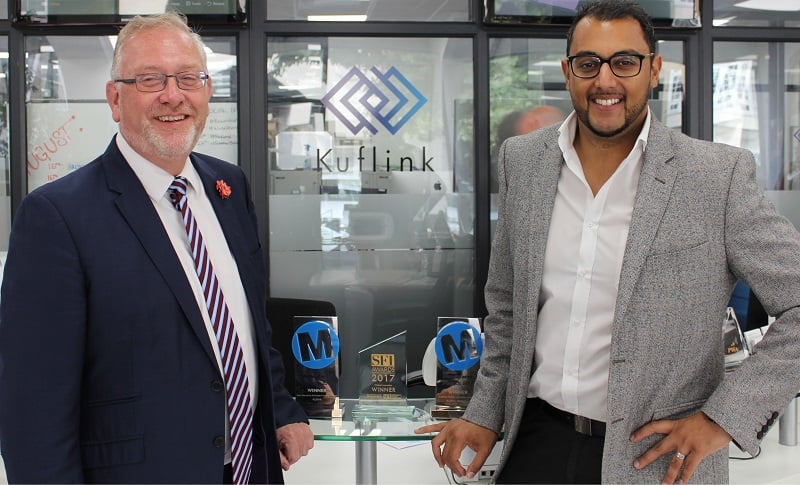 Industry stalwart Terry Pritchard has joined bridging lender Kuflink as head of origination.
Pritchard (pictured left) joins the lender following senior roles with Edeus, Key Retirement and Charter House Corporate Partners.
Speaking of his appointment he said: "Kuflink has a growing and deserved reputation as one of the most innovative firms in the specialist finance space.
"As a lender we have a tremendous opportunity to grow and continue to build on the hard work that has been put into making Kuflink what it is today.
"The team has strong business values and provides service delivery to match the ever increasing demands of the bridging sector. The people are some of the best I've ever met and they have a skillset which is unrivalled in the industry.
"Kuflink is in an excellent position to capitalise on the evolution the bridging market is currently experiencing and we aim to be the number one choice for both brokers and borrowers."
Prior to joining Kuflink Pritchard completed a successful short-term consultancy role with peer-to-peer lender Lendy.
Narinder Khattoare (pictured right), chief executive at Kuflink, said 2018wasproving to be another fantastic year of growth for Kuflink.
He added: "Terry's track record, experience and contacts in the field are second to none and we are delighted that he has joined the team.
"Attracting someone of Terry's calibre into the business is a great endorsement of our strategy and ambition. He brings with him incredibly strong knowledge and experience which will be vital as we continue our ambitious plans to grow and develop."
Pritchard said: "As a lender Kuflink is very entrepreneurial. We are flexible and will use out-of-the-box thinking to ensure we provide the best outcomes for brokers.
"In the coming weeks you will see a number of products launched that will demonstrate our expertise in developing market-leading, innovative products that our customers will love."
The lender is also set to launch a Premier Panel with improved terms for brokers. One of the advantages will see members of the panel have a single point of contact for case management and direct access to the underwriting team.
Khattoare added: "As a lender we pride ourselves on our outstanding levels of customer service. By streamlining contact for Premier Panel members, who are our most loyal partners, we will make working with Kuflink even easier.
"As a lender we want to enhance and add value to existing relationships and our plans will enable us to do just that."
Pritchard joins the lender with immediate effect.