Bridging is coming into its own, according to specialist lender Together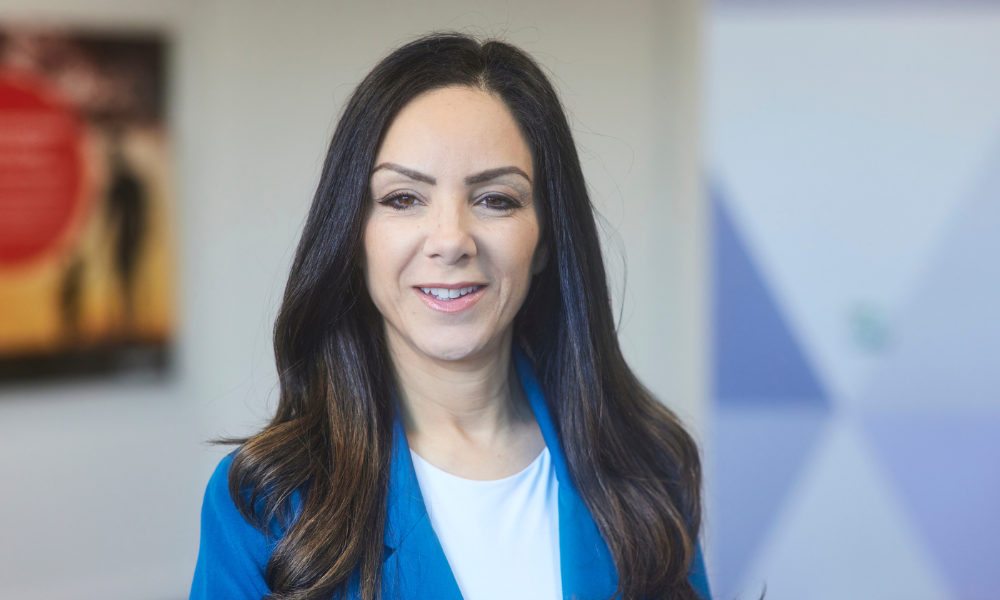 The following article is written in association with Together.
"Despite a challenging economy, the desire for people to purchase property has not disappeared," said Tanya Elmaz (pictured), director of intermediary sales commercial finance at Together. "It never does. Part of it is our love affair with property, and part of it is our ingenuity in this country to continuously look at how we can maximise profits from property."
As an award-winning, specialist mortgage and secured loan provider, Together offers what it describes as common-sense lending for business and personal customers. Bridging is a key area of its offering, with around £100 million of loans transacted monthly.
"Bridging finance is a huge growth area this year," Elmaz enthused. "We see it growing every single year, as it becomes more typical for people to use bridging. Ten years ago, your average person wanting to buy a property might not know what bridging loans were, but more and more people are becoming familiar with them."
She continued: "We're seeing that opportunities are still there, in the current economy, so buy-to-let purchases are more often HMO, a house of multiple occupancy, or a multi-unit freehold. Semi commercial and commercial property transactions are very popular, particularly for social housing projects. What we've got now is a slightly different type of investor that is wanting to seek those opportunities, so you might not so regularly see your first-time buyer or first-time landlord this year, but you will certainly see, and we are seeing, your experienced investor that wants to look at expanding their portfolio. The best way to do it, the quickest way to do it is always with bridging, particularly now, against the backdrop of fixed rate mortgages that have been on an upward curve."
A common goal
In business since 1974, Together is approaching a milestone in its history, having been lending for nearly 50 years. It has around 700 employees working to a common goal.
"Our purpose is to realise people's property ambitions," explained Elmaz. "We're very well known for the types of people to whom we lend, the types of property on which we lend, and the way that we look at income. We are not like a high street bank - we do things a little bit differently.
"The growth of companies like Together, and specialist lending, is absolutely huge, especially in a turbulent economic market and as high street banks become a little bit more muted in their appetite of what they want to lend upon. That's when specialist lending really comes into its own."
She elaborated: "As property finance specialists, we are particularly well known for being flexible in putting together solutions. We definitely pride ourselves on not being a tick box type of lender - it isn't a one size fits all – so, we look at our cases as much as we can on an individual basis. We lend across both sectors, the regulated market, so that's personal finance, first and second-charge mortgages, consumer buy-to-let (BTL), and on the commercial finance side, we can lend with commercial mortgages and BTLs, specialist BTLs, or bridge loans. So, we do different types of property finance.
"We are known for lending on every single type of residential and commercial asset that you could imagine, so that would include offices, warehouses, hotels, B&Bs, pubs. We think outside of the box and look at cases in a bespoke way. The minimum age of borrowers is 18, and there is no maximum age. We lend to first-time buyers, first-time landlords and people both in the UK and outside of it, so that might be expats or foreign nationals too. There are many types of self-employed and contract, zero hours workers, whose circumstances make income complicated, but we look at all types of income and we use desktop valuations on almost 75% of our residential transactions."
While Together does some business directly with customers, its broker proposition is the biggest share of its operation. It works closely with intermediaries, packagers and brokers.
"Our relationship with brokers is really important," Elmaz affirmed. "We're very collaborative, working hand in hand with the broker community so that it understands our proposition and what opportunities are right for us as a lender. The more that we understand a broker's business too and their needs, the more we can support them.
"We ensure they're updated on our products, make sure that they understand how to use our systems, and what information we require. The more information we have on day one, the quicker we can fund cases, and the more value a broker can give to their clients. Many of the intermediaries that we've worked with, we've worked with for a long time. So, we have a phenomenally strong relationship with them and see them as an extra arm to the business."
A changing perception
Elmaz believes the perception of bridging as a form of funding has changed over time and that recent turbulence in the economy has accelerated its popularity.
"Bridging used to be priced so highly that it perhaps gave rise to a bit of suspicion from a typical mortgage borrower," she acknowledged. "But, loans have become a lot cheaper than they used to be. The average bridge loan used to cost between 12 and 15%, per annum - it's half that now. Brokers understand that they have to diversify to meet the needs of their customers and more of them are seeking solutions with bridging. Some lenders' bridging loan amounts start at around 150k. Ours starts at £26,000 and go all the way up to £12 million.
"As greater numbers of brokers and lenders are involved in bridging, they understand it better. From our perspective, one of our goals is to transact and complete cases as quickly as possible, it's a huge part of our service proposition. The benefit of a bridge is the speed at which you can transact – it is absolutely paramount. We can have funding arranged as quickly as a few hours or days, and usually within a matter of weeks. That's what we are continuously seeking to deliver to our brokers."
With the tightening up of legislation concerning Energy Performance Certificates (EPCs), Elmaz believes that bridging will become an even more useful form of funding.
"For an investor, arranging bridging finance is the easiest and quickest way that you can invest in improvements to your properties, to increase your energy efficiency and ultimately increase the rental yield," she stated. "They shouldn't be doing it just because of regulation, it's the socially conscious thing to do, of course, but in the long run it will provide better yields as well because they're looking after the condition of their property."
As Together prepares to mark half a century in business, it is confident that bridging will play an even greater role in the market.
"The more the broker community engages with bridging, the better for customers, because they are at the heart of every transaction that we, as a lender, work on with our brokers," concluded Elmaz. "It's that speed of transaction, ultimately, and the certainty of funds that Together can deliver. So, I am excited about where bridging will go - it will continue to grow."
Find out more about Together's bridging proposition now.