The eco-build is set to feature on Channel 4's 'Building the Dream' programme.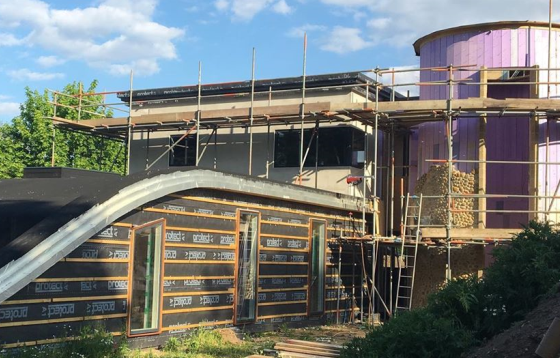 Bridging Finance Solutions (BFS) has lent £180,000 for a client to complete their eco-build and pay off debts accumulated during the build.
The two-story new build in East Harling, Norfolk will be built to passive house standards, requiring virtually zero energy to operate once complete.
It is set to be featured on Channel 4's 'Building the Dream' programme.
Becky Darlington, business development manager at BFS, said: "The client had been let down by another lender who had guaranteed funds however following three months of negotiations, the deal hadn't been completed and she decided to work with a bridging lender.
"This is a fantastic and aspirational build and the figures undoubtedly stack up, therefore it's a project we're very happy to support.
"Upon completion we anticipate the property to be valued at £1m with the loan repayed in full ideally within six months."
Work began at the half-acre site three and a half years ago.
Darlington added: "There is a fantastic story behind this deal and we're delighted to be able to throw our weight behind these clients and look forward to working with them as the build progresses."