In the next instalment of our new Mortgage Tech Series, we spoke to Jacqueline Dewey from Smart Money People.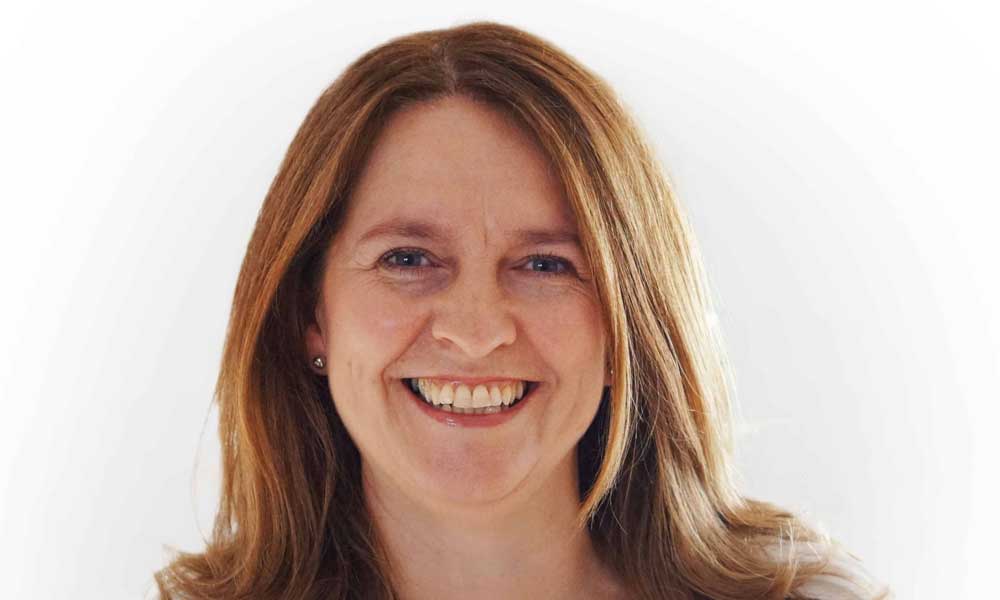 Mortgage Introducer's Mortgage Tech Series features Q&As with businesses that aim to revolutionise the property market by integrating technology to create an optimised solution.
In this instalment, we spoke to Jacqueline Dewey, chief executive at Smart Money People (pictured), to discuss their latest 'Mortgage Lender Benchmark' study, how lenders could improve support whilst working remotely and future plans for their 'Money Bites' podcast.
Tell us about Smart Money People.
Smart Money People was launched in 2014. Our website allows customers to read reviews about financial products and then leave their own reviews. We hope to increase consumers' trust and transparency within financial services. We also post blogs on topical issues and recent market developments.
Alongside this, we run customer review and insight programmes for a number of financial brands, powered by the data we collect from customer reviews. This provides firms with actionable independent insight into how their business is performing, from the viewpoint of the people that matter most - their customers. We are also able to benchmark their performance compared to that of their peers within the industry.
Twice a year we conduct an in-depth study into the mortgage market. Our Mortgage Lender Benchmark compiles the views provided by the brokers whose opinions we survey.
You say your mission is to help consumers better navigate the financial world and are referred to as the 'Trip Advisor for finance'. What was the main reason for creating Smart Money People?
More than 30 million financial products are 'sold' to consumers every year. Many consumers are confused by what they see on adverts, comparison sites, blogs and articles, most of which have a vested interest in what they are covering or promoting. Consumers are looking for peer reviews and guidance that they can trust. There was no whole of market, reliable peer review for financial services in the UK, so Smart Money People was created in 2014 to fill this void.
Equally, financial product providers need accurate insight into their product and service performance to demonstrate that they are treating customers fairly. Additionally, they need to inform business decision making and to hold senior management to account. Such insight can also demonstrate independent validation of customer feedback and key performance metrics. We feel that Smart Money People provides a solution to these challenges.
You recently published the fifth edition of your 'Mortgage Lender Benchmark' study, which revealed some interesting insight including the lowest score recorded for broker satisfaction with lenders since 2018. How do you believe online systems and resources can be improved to increase satisfaction results?
Having gathered feedback from over 490 brokers, the overall satisfaction with mortgage lenders fell to 77.8% in our recent H2 2020 Mortgage Lender Benchmark study.
We found there is a real desire for greater integration among the multiple online systems that brokers use. Many brokers also reported that they found lenders' online systems to be repetitive, old fashioned and difficult to use. Simple changes such as the ability to move easily back and forth between sections was something brokers wanted from a number of lenders' online systems. The difficulty brokers had with uploading documents via online portals generated a great deal of feedback.
Brokers also want better communication and updates on their cases. The ability to access real-time case tracking within online systems would be very helpful, rather than having to telephone and chase for updates, particularly when access to lenders is more limited at the moment.
If you could describe Smart Money People in three words, what would they be?
Insightful, innovative and customer-centric.
How could lenders improve support whilst working remotely? Does your research within the Mortgage Lender Benchmark study support the need for greater use of video conferencing tools and improvement of online systems?
For our latest issue we added an extra question to ascertain what improvements lenders could make to support remote working under the constraints of the pandemic.
Ten percent of brokers would like to see lenders increase their use of video conferencing tools to help with communication as they miss the visits BDMs made to their offices. Live chat was also something brokers mentioned they would like to see more lenders introduce in order to improve communication and accessibility. One broker said:
"Zoom meetings to discuss any updates/changes instead of no BDM visits at all."
Improving the frequency and visibility of case updates via lenders' online systems would also help brokers who are working remotely. They cited frustrations in trying to contact lenders easily, as can be seen with this comment:
"Clearer online tracking system with better notes for brokers."
Your research revealed broker reviews of CRM systems available on the market, with ease of use, reliability and integration named as the most desirable features when selecting a CRM system. The feedback within the study was mixed. How can these technologies be improved to increase broker satisfaction?
Negative comments from brokers centred around the CRM systems they use as they find them to be slow, clunky and overly complicated. The systems ask too many unnecessary questions and require brokers to rekey information. Several brokers commented on systems losing information, having to login multiple times, or having long periods of downtime.
A theme running throughout the whole report is that brokers are keen for the various systems they use to integrate and thus reduce duplication in their work. Brokers also said that they would like to see more CRM functionality to use with clients, such as the ability to complete fact-finds with the client or send links to clients to pre-complete sections. One broker commented that his CRM system was:
"Clunky, outdated. Good that it has a client portal, but could be so much better."
Overall broker ratings for affordability tools have been improving. What were the main areas of feedback from your study and what do brokers identify as areas of improvement?
The key area that brokers felt needed improvement with affordability tools was their level of accuracy. While brokers felt that they were good at giving an indication of affordability among multiple lenders, many brokers did not have complete confidence in the results and often felt they had to double-check the figures directly with the lender.
Brokers also commented that the affordability tools don't go far enough in helping to calculate more complex cases, such as multiple streams of income, or unusual borrower circumstances. Brokers would also like to see a greater uptake of the tool among lenders, to ensure that they are getting an accurate picture of affordability across the market place:
"Fairly accurate, but still have to double-check with the lenders, and sometimes the figures come back different."
You have a podcast called 'Money Bites' which looks at various subjects from the future of FinTech and whether online reviews can be trusted. What is the plan for this podcast over the next 12 months, and how important do you believe dialogue about such issues is?
We will be making a new series of the podcast later in the year exploring new areas and interviewing more representatives from both well-known and well-established financial firms, as well as those from new and emerging brands. We believe that having a dialogue involving a variety of financial issues and topics is important. By making business leaders and their organisations more accessible and approachable, we hope to break down barriers and communicate complex information in a more digestible way.