In the first of a new mortgage tech series by Mortgage Introducer, we spoke to Dan Salmons at real estate blockchain network Coadjute.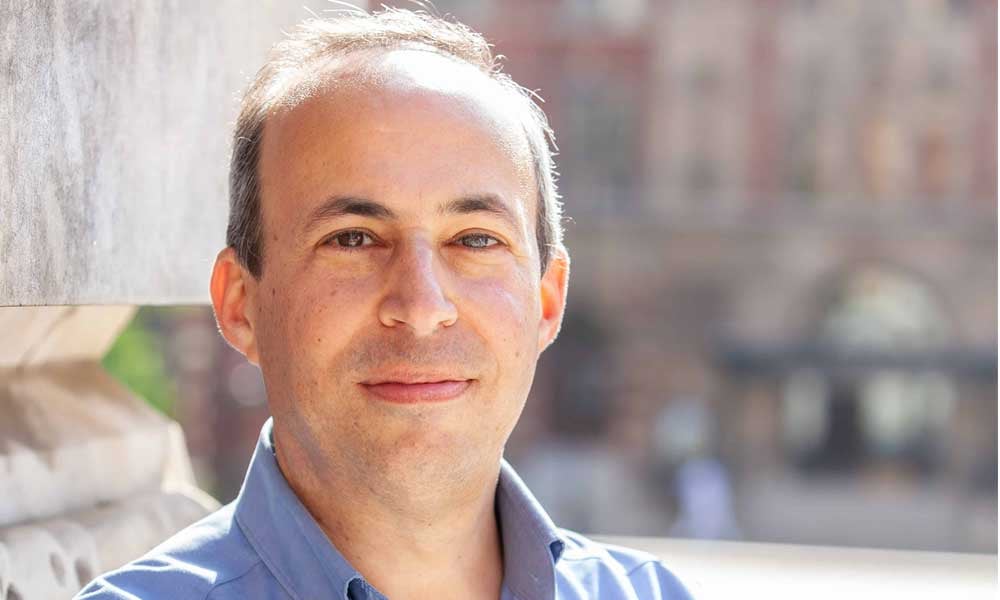 Mortgage Introducer is launching a new mortgage tech series where businesses hoping to revolutionise the property market discuss their journey thus far and plans for the future.
For the first of the series, we spoke to Dan Salmons (pictured) at real estate blockchain network Coadjute which hopes to halve the time it takes to complete a typical residential transaction and is set to launch in early 2021.
Tell us about Coadjute.
Coadjute is a digital network for the UK property market. From early 2021 we're going to be connecting all the parties involved in buying or selling a property through blockchain, making communication easier and speeding up transactions. Coadjute will be a bit like a National Grid for property transactions - any business that plugs into the network will be able to securely share data and documents with anyone else on the network.
It will enable mortgage brokers and banks to find out easily what is happening with a house purchase and share documents and updates from within their existing systems. I genuinely think it will revolutionise the process of buying and selling of property in the UK.
How did you come to join Coadjute?
I was Director of Innovation for Home Buying & Ownership at NatWest Bank, and got involved in an industry pilot that Coadjute's founders were running, exploring if blockchain could be of any help in moving property sales along. We were astonished at the results - it showed that Coadjute could potentially halve the time it takes to complete a property transaction.
We all realised this was an opportunity to make a real difference to the industry and to the experience of buyers and sellers too. I was so impressed I joined the company, and the rest, as they say, is history.
Do you believe technology is the solution to speed up the property transaction process, or are there other factors that come into play?
In some ways, a property transaction is like any other Supply Chain. There are multiple parties involved, and each has to play their part. As we know from manufacturing, if those roles can communicate better, you can achieve enormous improvements in efficiency.
Technology like ours works because it improves communication by allowing data and documents to be shared in real time rather than people chasing and waiting at each stage. Of course, any technology is only as good as the people that use it, and property people still have a huge part to play. But technology has transformed many other processes, and I think it can do the same for property.
You are due to launch early next year. How has it been navigating through the pandemic and getting ready to launch in such an environment?
It's been both a help and a hindrance. It's very much highlighted the need in the property industry for more digitisation, and we've undoubtedly benefitted from that, with huge interest in what we are doing.
On the downside, what we are doing requires collaboration – with software partners, property businesses, and as a team ourselves - and that is definitely harder over a Zoom call. Like everyone, we're learning how to make it work personally, I can't wait to be back in the office and able to huddle around a whiteboard or chat over a coffee. I really miss those things.
If you could describe Coadjute in three words, what would they be?
Innovative, Collaborative, Trustworthy.
They're our company values, and I very much hope what others would say about us too.
You completed a pilot project in 2019. What were the main things you learnt from this?
The first thing we learnt was how hungry the whole property market was to connect. We knew everyone was spending time and effort waiting for documents and chasing information, but we were all astonished at how big a difference it made when people could share actually data in real-time.
We also learnt you can't ask people to use a different platform – it has to be easy – which is why we connect behind the software people already use. Finally, I think we were aware what blockchain could do, but really learnt how powerful it would be when applied to the real-world problems we have in our market. When we switched it on, it was like everyone was suddenly in the same room.
You say that Coadjute could help reduce the time it takes to complete a typical residential property transaction by over 50%. How do you intend to meet this target following launch?
The 50% we want to tackle is actually a thousand small delays of a few days, a week, maybe just an hour, that gets lost during the process. We plan to do this by ensuring Coadjute is available on as many desktops in the industry as we can, inside existing software, and really, really easy to use.
Our view is that everyone who has Coadjute is one less source of delay, so the more people we can add, the closer we get to the 50%. We're starting with the software that estate agents and conveyancers use, and expect well over half of all estate agents to have access to Coadjute from day one. Then we'll be flat out integrating with the rest of the industry as fast as we can.
What do you believe is the future of the property market?
The UK property market is made up of lots of different professions working incredibly hard to give their customers the best possible experience. Today, that's really difficult to do because the industry is disconnected.
Once everyone is connected through our "National Grid", it becomes much easier. For example, a mortgage broker will get to see the progress of their clients' property transaction in real time, identify when changes have occurred, and easily share updates and documents throughout. They can then give the kind of end-to-end service that really creates long-lasting relationships.
So I see a future where the property market works much more smoothly, and customers find buying and selling their home a much quicker and easier experience. I think that's the future we all want, don't we?