In the next instalment of our new Mortgage Tech Series, we spoke to Cloë Atkinson from Mortgage Engine.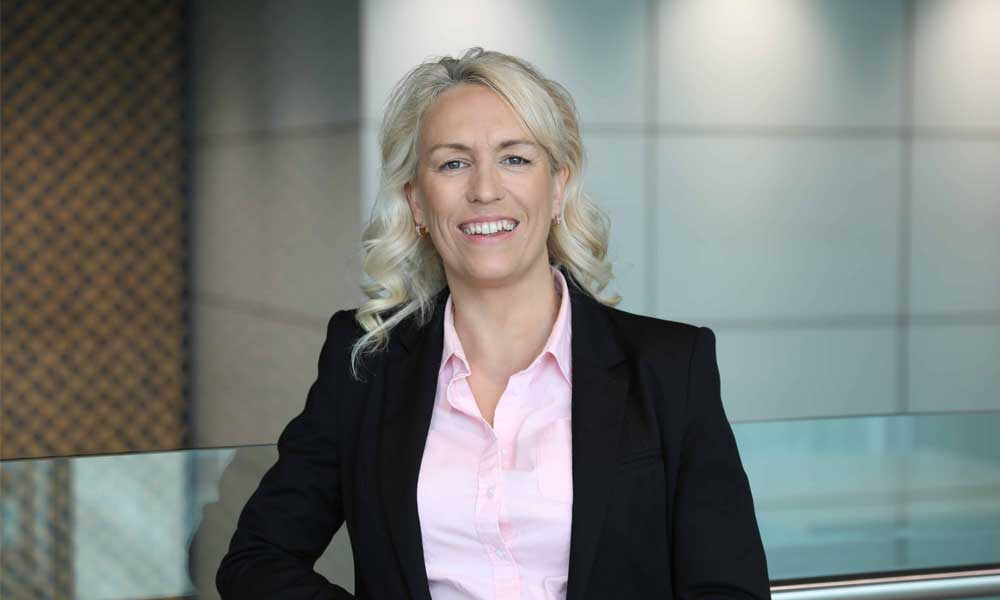 Mortgage Introducer's Mortgage Tech Series features Q&As with businesses that aim to revolutionise the property market by integrating technology to create an optimised solution.
In this instalment, we spoke to Cloë Atkinson (pictured), managing director at Mortgage Engine, to discuss the business' use of API technology, its multi-decision in principle tool and diversity within the fintech industry.
Tell us about Mortgage Engine.
Mortgage Engine is a fintech platform that uses application programming interface (API) technology to improve the connectivity between mortgage lenders and brokers. It's built to make the mortgage application process faster and more efficient for brokers, lenders and customers. We launched in late 2019 and brought the first ever multi-decision in principle (DIP) proposition to the mortgage market.
What was the main reason for creating Mortgage Engine?
I became passionate about the transformative potential of technology in the mortgage industry when I worked at Santander as Head of Mortgage Transformation and Controls. It was clear that the mortgage application process could be faster and simpler, and there just wasn't the right tech solution on the market. Launching a fintech in a market which has been slow to embrace tech was daunting, but also incredibly exciting!
You are using API technology to create a 'smarter way to mortgage' and are currently the only multi-decision in principle technology currently available in the market. What do you believe is the future of mortgage tech?
In the short-term mortgage tech will enable the industry to collaborate more, connect better and give operators more time with customers. Brokers and lenders are under enormous pressure at the moment and as a result, the tech which reduces the time burden has been the most successful. Even when market activity returns to 'normal' levels, I believe that open finance technology, like APIs, will endure.
The market has seen what tech can do even over a relatively short timeframe and I think there's more appetite for further change which will transform the industry.
If you could describe Mortgage Engine in three words, what would they be?
Agile, innovative, and ambitious!
The pandemic has forced lenders to adopt new processes and technology to maintain service levels in the current climate whilst most of their staff work remotely. Do you see lenders investing more into fintech because of this?
The pandemic has accelerated tech adoption by at least five years and in doing so has changed the attitude of lenders towards fintechs. The relationship between the two should be collaborative rather than competitive and more lenders are realising this. While of course lenders will develop their own digital capabilities, fintechs will always be nimbler and better able to innovate. I believe lenders recognise that fintechs provide useful solutions for the market and we can expect to see investment increase further as a result.
How do you believe these challenging times have changed the mortgage market's attitude to technology and how much more can it benefit brokers, lenders and customers?
The market's attitude towards technology developed rapidly last year over the course of each lockdown. First, it was about realising the value of the technology at hand. Videoconferencing and messaging software kept us connected, while larger operations started to realise the potential of tools like chatbots.
By the second lockdown, the market was accepting new technologies into the fold. We saw systems like automated valuation models (AVMs) enter the mainstream and open finance models such as Mortgage Engine's gather more attention. Fast forward to today, and technology is being used at every step of the mortgage process from viewing a property via a 360 tour on a portal, to using digital IDs for fast verification.
The bottom line is that the market's attitude is far more accepting of technology today because brokers, lenders and customers all recognise the manifold benefits. Many developments have been essential for remote working but I believe most will stay in some form even after we return to the office.
Diversity has been at the forefront of conversation in financial services for some time, with many steps being taken to make the industry, as a whole, more diverse. How much do you believe the fintech industry embraces diversity and inclusion, and in what ways is there still room for improvement?
There's no doubt that the fintech industry has made improvements over the last few years, however it's a long way off from where it should be and we're certainly need more action. Every business should have a diversity and inclusion policy which starts at recruitment. This means ensuring a diverse range of candidates are interviewed.
At Mortgage Engine, for instance, we've worked hard to ensure that our recruitment process always involves a diverse selection of candidates and goes beyond the traditional application process. Rather than a traditional one to one interview, we've started using a task-based assessment which we think gives everyone a fairer shot and is more predicated on ability and competence rather than brash confidence.
The major barrier is unconscious bias and unfortunately, there's no short-term fix to rooting this out. Fundamentally we need to ensure better and more diverse representation in financial services so that groups which have historically been excluded want to work in the industry and have a fair chance to do so.
What are your growth plans for the next 12 months in these uncertain times?
Our aim over the next year is to sign up more lenders to our platform so that we can provide greater choice for our brokers and work to entirely re-shape the industry.