One provider is helping intermediaries work smarter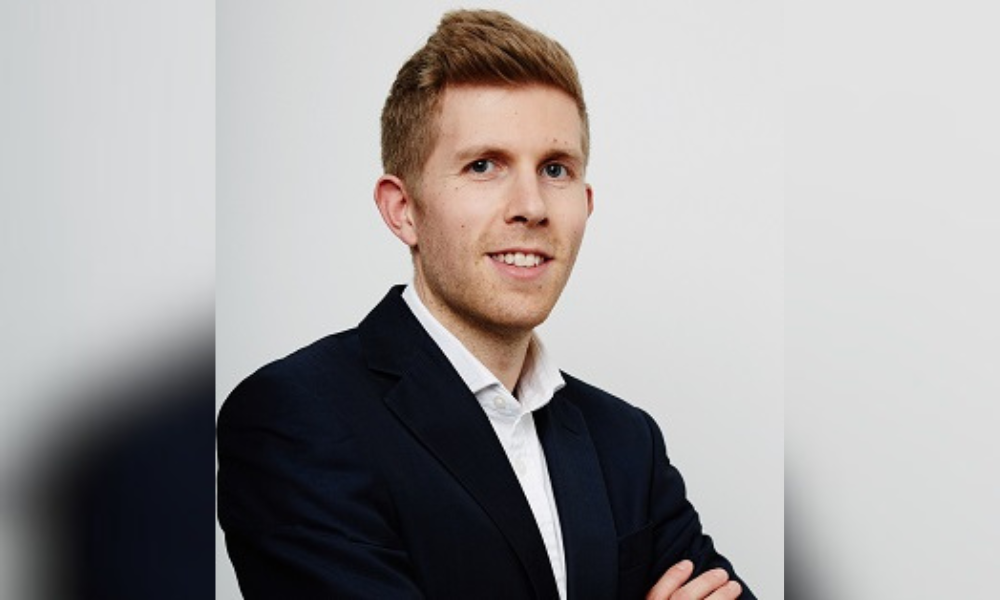 The following article is written in association with Iress
"Brokers need to adopt and embrace technology," urged Warren O'Connell, head of business development at software developer Iress. "They can use it to help them deliver best outcomes - it's here to help."
Iress is a global business that builds software aimed at helping the financial services industry perform to its maximum potential.
Its life insurance and mortgage sourcing tools help intermediaries and lenders, to navigate an increasingly competitive world, to meet the greater demands on time and money, as well as for reporting and compliance.
The 10,000-strong clientele Iress serves ranges from international financial services brands to advice firms of all sizes, from challenger banks to insurers, to investment managers, traders and brokers. Its number of individual users totals half a million
"In the mortgage space we power 75% of all aggregator services in the UK," O'Connell explained. "So, our mortgage data powers the likes of moneysupermarket.com and moneysavingexpert.com, and we do the same on the life side, as well. The number one differentiator between us and our competitors is that we have software that does both mortgage and life insurance sourcing.
O'Connell welcomed the Financial Conduct Authority's recent introduction of Consumer Duty rules as a means of focusing minds on the importance of protection insurance for mortgage customers – while potentially boosting activity in the market.
The company's innovative technology was driving ever more efficient industry processes for professionals sourcing mortgages and protection cover, he said
"All of our competitors focus on one or other of those, but we have built a proposition that does life insurance sourcing at the point of doing a mortgage," O'Connell pointed out. "No one else does that, they're either just focusing on mortgage or protection sourcing – but because Iress has both of these capabilities, we have been able to combine the two and create one seamless online proposition to do that for consumers.
He continued: "The functionality of the technology that we've created makes the journey easier for intermediaries. The processes have for some time been rather manual, so for example, you would use a sourcing system to quote and see what products were available, and then you might hand it on to an administrator.
"We've created a proposition that provides real-time, updated information to a broker and cuts down the process, on average by 45 minutes per case, to enable intermediaries to be a bit slicker and then move on to their next case. So, at a time when everyone's time is precious, we've created the tools to enable them to reduce the time and the admin of their jobs.
"The conversion from mortgage to protection sales isn't great, I think the industry would agree. So, increasing that conversion from mortgage sales to protection sales has got to be a positive result."
Iress' products, O'Connell said, were shaped through the regular contact it had with intermediaries.
"In terms of building new tech and new software, we rely on distributor and user feedback, in order to help drive the proposition forward," he shared. "We host forums, and we partner with other industry partners such as the IPTF, which is the Income Protection Task Force. So yes, we're constantly looking at not what we want to build, but what we hear people want and what they've told us they want to help drive the industry forward."
O'Connell noted that in the post pandemic world, customers were more mindful of the need to have insurance to cover any health eventualities, with increased activity in areas such as income protection.
"In a survey we conducted, over 60% of advisers said their clients sought protection as an essential spend now, despite the impact of inflation," he shared. "So, people are aware of it a lot more than they used to be, which is likely a knock-on effect of COVID in terms of people looking at their health and wellbeing.
"We have actively tried to move people away from focussing on price and said look at all the qualitative analysis data that can go alongside that. Indeed, we've seen that customers are looking at features and benefits of products over and above the cost. We have made a conscious effort to work with all the insurers in the market on this, with our dedicated features service proposition."
So, as a keen observer of the market, what did O'Connell believe the next year held for the financial services industry?
"I would like to think that protection sales will increase as a result of Consumer duty and that interest rates may recover a little bit and reduce to figures we've seen previously," he said.
"There's going to be no let-up in activity in the terms of new products coming to market, new rates being delivered to market, new propositions being added in the life space. It's going to be a very busy 12 months. I'm hoping that that is driven by consumer behaviour."
"The mortgage market might be a little quieter, but protection is a tool that enables brokers to keep in contact with their customers. So, it's not just a 'once and done' - it's keeping that momentum and that dialogue open. Let's review your mortgage rate and discuss other things that we need to consider."
O'Connell concluded that the ongoing focus of Iress would be on the continued development of its product range, with updates which took account areas such as open banking, and innovations always aimed at streamlining the customer journey.
"It's a constant cycle of evolution and investment," he declared. "The future is evolving the software. We believe that software and technology are going to provide a more and more vital touch point for our customers."