I'm writing this the day before the inauguration of Joe Biden and Kamala Harris as President and Vice-President of the US.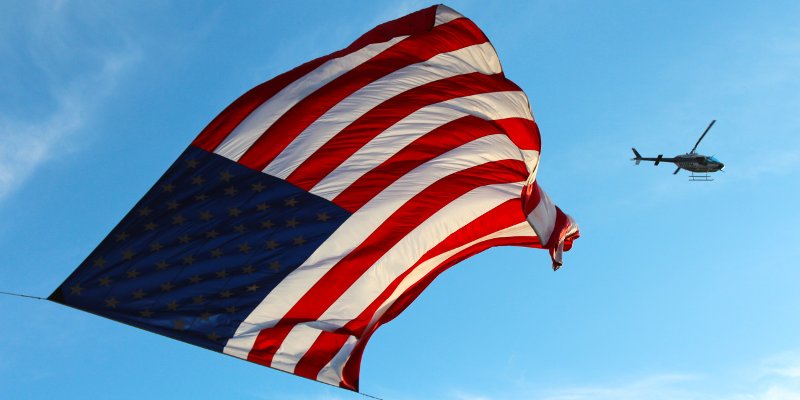 Simon Jackson is managing director at SDL Surveying
I'm writing this the day before the inauguration of Joe Biden and Kamala Harris as President and Vice-President of the US.
If anything sums up the topsy-turvy, often crazy, nature of 2020 into 2021 it is perhaps their road to the White House.
I suspect many within the US will simply be glad to accept a relative period of calm after what has taken place over the past few months, indeed the past four years.
Elections interest me, particularly close ones and those that involve a degree of jeopardy. The US Presidential Election had that in spades.
And what seems especially gratifying are those 'Bellweather' states/counties or constituencies which appear to signal the way an Election will go, having voted for the 'winner' in election after election.
However, what was notably about the US Election was how many previous 'Bellweather' counties got it wrong.
Apparently, only one of the 19 states which has correctly picked the President over the past 10 elections got it right – Clallam County in Washington State opting for Biden instead of Trump.
In the UK, our longest-running Bellweather constituency is Dartford having reflected the overall result every single General Election since 1964.
Looking at our own KPI statistics for 2020, I wondered if they reflected the 'mood music', the widely-held beliefs of the mortgage and housing market throughout the past year, or given we have seen a significant increase in business particularly since the end of lockdown 1, if we somehow look very different to what the commentators are saying about last year?
In a sense, even before the stats were reviewed, I had the feeling we might be a good 'Bellweather' for the market because we were able to weather the March through May storm pretty well, we were able to begin survey/valuation work very quickly when lockdown ended, and we were also working with lender clients who, by all accounts, were some of the key players in keeping the mortgage market moving not just throughout that initial period but the entire year.
So, what are the expert themes that are emerging when reflecting on 2020? Firstly, many are talking about the retreat from high LTV lending particularly in the second half of 2020, although there is some suggestion that this tide is turning.
There is obviously the focus on purchasing – was 2020 the year of the purchase and can that be maintained? Also, what impact did the decision to introduce the stamp duty holiday have from July? Was the market already bouncing back and did this add fuel to the fire?
Firstly, taking the LTV mix first, there's no doubting that our LTV mix by banding shows how lenders moved away from higher LTVs.
In June and July our 90-100% mix was 32% and 35% of all business, but by October and November this was down to 8% and 9% respectively, with a slight uptick to 11% in December.
You can see the point in the year where lenders began to retreat, where 80%/85% became the new high LTV lending.
In August/September/October the 80-90% band was responsible for 31/35/35% of all business, and again in the second half of the year, we can see a steady increase in 70-80% LTV cases, moving up from 16% in June through to 26% in December.
In that sense, the mood music is playing the right tune – as lenders left the higher LTV product echelons, they were able to more than fill that gap with lower-risk business between 70-90%.
We know this was where the growth was because the other LTV bands (0-50%/50-60%/60-70%) all stayed relatively stable throughout the year.
So, what about purchase/remortgage split? Again, our data seems to reflect the overall themes that appear to have emerged. 2020 began as 2019 had ended, albeit with purchase leading the way by approximately 55%/45%.
In February and March, purchase inched up but in the middle of Lockdown 1, as you might accept, there was a sizeable drop in purchase activity and the split went 40/60 in remortgage's favour.
In May, the trend began to reverse up to 50/50, and since June, purchase has been in the ascendency all year, with the Autumn months in particular seeing 70-75% of all business being for purchases, although in December remortgaging inched up slightly.
What will perhaps interest students of Government intervention in the housing market, is that in June we were already seeing a major increase in post-lockdown purchase activity, even without the stamp duty holiday.
Indeed, while it's clear that this decision increased the number of purchases even more, we might have expected this trend to continue anyway.
It will perhaps add further bite to the claim the holiday was not justified and has merely inflated prices as a result.
Overall, were we a 'Bellweather' business in 2020? In a number of key areas, yes, and the major themes that appear to be emerging from last year can be evidence by some of our data.
The important point now is how this moves into 2021? It already appears that December's LTV and purchase/remortgage mixes were starting to shift, but just how will that continue?
Perhaps 2021 will be a year when we see remortgage business start to reassert itself in the market and lenders' return to higher LTV lending becomes even more marked, particularly in the 90%-plus sector.
This would be good news for some key groups, such as first-timers, who might have felt under-served last year.
With confidence strong about the overall performance of the market, being a 'Bellweather' business again in 2021 is likely to mean a strong year overall.