I appreciate that it is tough to perform consistently and it really does take a lot of planning and discipline.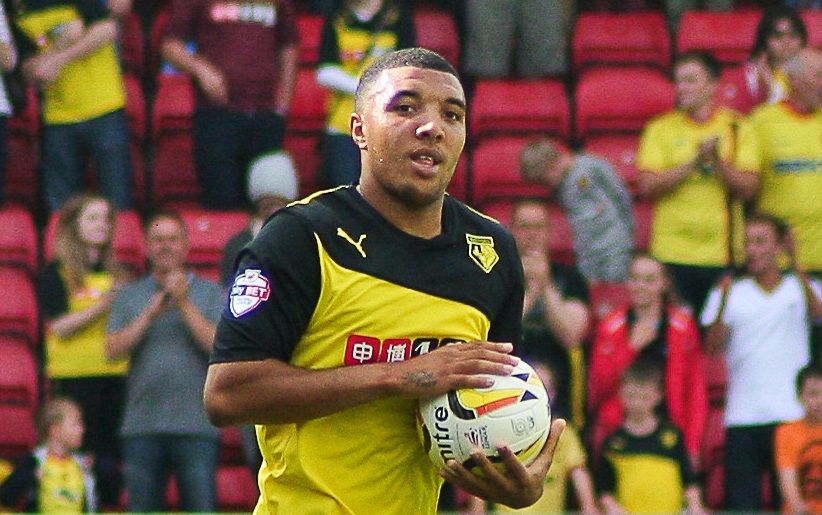 Unfortunately, the title of my latest blog isn't something my beloved Spurs have ever adhered to during my lifetime and this was further demonstrated this weekend.
I should have known better, but carried away with the euphoria of winning 3-0 at Old Trafford, I crowed about the win on social media a little too much... In less than a week, my team and I were brought down to earth by Troy Deeney (pictured)...
I appreciate that it is tough to perform consistently and it really does take a lot of planning and discipline.
In my experience this also applies to marketing and messaging, as too often I see firms trying to say too much at once, chop and change messaging or even sometimes say too little.
Whether you are in a B2B or B2C market, keeping it simple will give you more of a chance for not only your customers to remember what you are famous for, but also your employees too. The latter is vital, as they are ultimately the ones who will be delivering the service and message hundreds of times each week.
It's been a year since I've become a self-employed marketing consultant and the one thing I have learnt is not to underestimate the value of a fresh pair of eyes. It's so easy to think you're being consistent, but being so close to things makes it difficult to assess objectively.
Much of my time with new clients has been to audit and review their marketing operations and one of the first areas I look at is messaging and delivery, as this gives me a great insight into their marketing in general.
In almost every occasion I've found competent marketing teams, but the areas they seem to be weak include managing the message, but how the business measures marketing effectiveness, how marketing communicates internally, experience of intermediary sector and general understanding of how the market operates.
I'm pleased to say that many firms whether they are brokers, distributors, suppliers or lenders are embracing the use of marketing consultants and there are many of us around, so this blog is not all about me, honest!
Consistency is tough, ask Pochettino, and outside help could make the difference and ensure you are consistently the best.