According to recent research, the cost of building a new-build house – currently at around £2,375 per sqm – is set to climb by almost £18,000 per unit – a jump that could cost UK housebuilders £3.2bn per year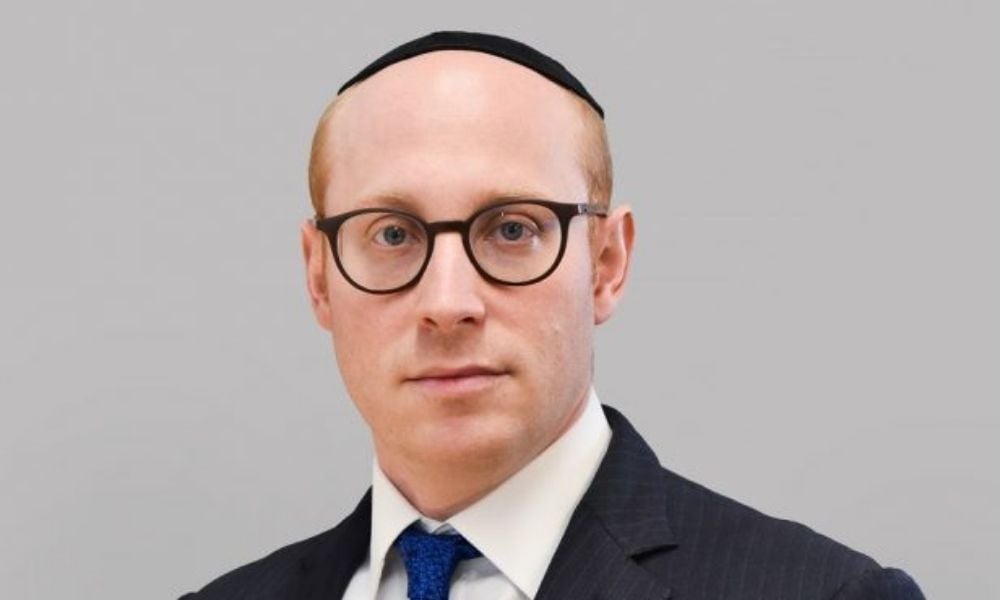 Dani Netzer is associate director and senior underwriter at Blend Network
According to recent research, the cost of building a new-build house – currently at around £2,375 per sqm – is set to climb by almost £18,000 per unit – a jump that could cost UK housebuilders £3.2bn per year.
This sharp increase in building materials costs affects the delicate nature of the housing sector with severe implications to homebuilders, and of course also to development finance lenders like us at Blend Network.
So, how are lenders are adjusting to rising costs, and what do borrowers need to know to help them navigate this environment of ever-changing prices and uncertainty?
Costly construction
The estimated construction cost of an UK average property is at present just under £175,000 (average cost of building a new-build home is £2,375/sqm and the average size of a home is 73.45 sqm).
However, according to the Building Cost Information Service, overall build costs are expected to climb by 10.2% annually as of the start of this year, with the cost of construction materials driving this increase (+18.7%), while labour costs will see a more marginal increase (+2.5%).
As a result, the average cost of a new-build home is expected to increase to over £192,000.
This significant rise in building materials costs affects the delicate nature of the housing sector with severe implications to homebuilders, contractors, and lenders alike.
It could also shrink homebuilders' margins by around 5% according to the same research, and put the risk of schemes running late on lenders. So, how are development finance lenders adjusting to navigate the rising material costs?
In an ever-changing climate of rising building material costs, lenders should pay very close attention to the contract between the borrower and the contractor. For example, in the US, the National Association of Homebuilders' Construction Liability, Risk Management and Building Materials Committee recently published a contract appendix for property developers to use in their construction contracts that provides an 'Escalation Clause for Specified Building Materials'.
Ultimately, rising material costs threaten homebuilders' ability to complete the project while maintaining a profit. Thinly capitalised developers may not be able to, or may not want to, absorb additional costs under 'fixed-price' contracts, particularly in high-demand markets where there's an incentive to just walk away for more profitable works.
Adjusting criteria
Generally, there are three ways lenders have adjusted and changed their lending criteria in the face of rising cost of materials to navigate the new more uncertain price environment.
The first way is to require higher contingencies and contingency reserve accounts. The second way it more integration on supply chain and materials used on site – where are the bricks made? Are tiles made in Turkey or in the UK?
The third way is by an increased focus on the financial standing of the borrower's main contractor.
Fixed-price
Nowadays, fixed-priced contracts are increasingly popular. However, it must also be noted that while using fixed-price contracts provides increased certainty – as both the developer and the contractor have a solid understanding of the price and the products or services to be delivered – and tend to be easier to manage because they require less tracking of labour and other materials than typically is the case with cost-plus contracts, fixed-price contracts also have disadvantages and come with risks.
First, there's the risk that the contractor sets a much higher price to start with in order to be able to mitigate any unforeseen circumstances that might arise, such as delays in the build process, or an increase in the price of materials, without having to bear the costs out of his own pocket.
Second, there's the risk of ultimately the contractor going bust if extreme unforeseen circumstances do arise that he is unable to deal with. Changes can become pricy.
At Blend Network, our advice to borrowers is to look at build costs on an itemised basis, and get comfortable that the borrower can deliver at that price, and most importantly, make sure that their numbers are strong enough to sustain sudden and unforeseen price rises.