Buy-to-let (BTL) has bounced back and, according to Hamptons, the number of first-time landlords entering the sector grew in 2020.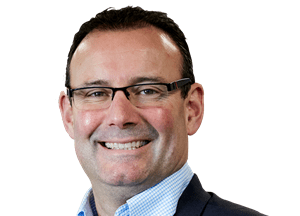 Rob Oliver is sales director at Castle Trust Bank
Buy-to-let (BTL) has bounced back and, according to Hamptons, the number of first-time landlords entering the sector grew in 2020.
So, too, did the number of landlords using a mortgage to fund their purchase – the London estate agent says that only 52% of landlords bought property with cash during 2020, which is the lowest figure on record, down from a peak of 62% in 2017.
In another report, Hamptons says that the focus on rental income is becoming increasingly important for mortgaged landlords as price growth from 2020 to 2025 will be lower than it was from 2015 to 2020, meaning a larger proportion of an investor's income over this period will come from rent rather than capital appreciation.
There are more first-time landlords entering the market, rental income is increasingly important for those landlords, and we know that often the best way to achieve higher rental income and better yields is by purchasing specialist types of buy-to-let investments, such as houses in multiple occupation (HMOs), multi-unit lets and even holiday lets.
So, logic would suggest that the number of first-time property investors looking at more specialist types of BTL is increasing – but what are their options?
The trouble is that when it comes to the availability of BTL mortgages, some lenders penalise inexperience. If you are a portfolio landlord with a number of high-performing HMOs, you will have access to a large selection of mortgages to help fund the purchase of another HMO. However, if you are a first-time investor who wants to enter the HMO market, your mortgage options are limited.
It's a reasonable assumption to think that first-time investors may pose a slightly bigger risk than those who are more experienced, but similarly blocking the options to those entering the market helps nobody. It prevents new landlords from accessing a potentially successful investment and it limits the supply of new property to the market, which detriments renters and that can have a negative impact on the reputation of the sector.
Fortunately, however, there are lenders that are able to lend to first-time landlords, even if those landlords want to invest in higher yielding forms of property.
At Castle Trust Bank, for example, we can offer a couple of different approaches to new landlords, depending on the circumstances of the case.
In some instances, our flexible underwriter may be able to provide a term loan at the outset and, where the situation is more complex or the property perhaps needs work, we could fund the purchase of the property with a bridging loan and then switch it onto a pre-agreed term loan with our popular BTL proposition.
First-time landlords are banging at the door of the BTL market, particularly for investments that deliver a higher yield. Working with the right lender will help you to open that door.