For mortgage and protection advisers there is no disagreement that managing a bank of clients from the initial meeting until completion is hard work.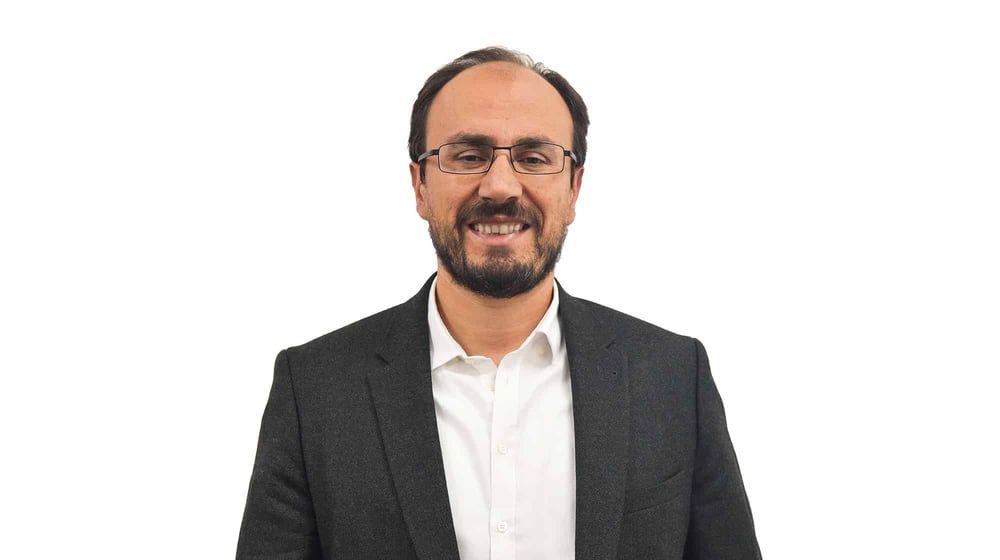 Ozgur Unlu is managing director of 360 Dotnet
For mortgage and protection advisers there is no disagreement that managing a bank of clients from the initial meeting until completion is hard work. As an adviser you are responsible for supporting each request a client makes as quickly and efficiently as achievable.
During 2020, panic hit the housing market as fears loomed that house prices were going to decline. The housing market had to endure industry firsts because buyers wanted to take advantage of the stamp duty holiday.
2021 has seen a record-setting price rise coinciding with FinTech company, 360 Dotnet, who are on track to see almost an increase of 10% in lending recorded in their platform, 360 Lifecycle for 2021.
The market is still not clear, as we have yet to see the affect that the end of the stamp duty holiday will have as it was only cut on 30 September 30.
The revenue for September hit £1.3bn according to data from HMRC and if demand continues to increase in 2022, we can still expect house prices to rise.
As most businesses are still allowing their employees to indefinitely work from home, this may continue to enable people to move to less expensive areas as they opt for a countryside dwelling.
High mortgage (loan-to-value) LTV products remain in place having reached 95%, but lenders are starting to cut this figure or already have done, nearly half of mortgages written using 360 Lifecycle are between 60-80%.
The shortage of houses available and the amount of people waiting to snap up their dream home may continue to push prices further up in 2022, as there are buyers who are paying over the asking price to secure their new home.
This means advisers will have to act fast to meet the needs of each client. This can be very daunting as advisers realise they need technology to help make their business processes more streamlined.
Online financial tools allowed people to recapture some financial control. As more people feel like they can trust the digital world, businesses that are reliant on using paper and completing transactions face-to-face need to shift their mentality and get onboard with technology.
This is especially important in the financial services industry who have come out on top with helping mortgage and insurance advisers adapt and grow their business with a customer relationship management system (CRM) in place, 95% of 360 Dotnet users say that said 360 Lifecycle is essential to run their business.
Adopting a CRM is vital for advisers to future proof their business allowing them to keep track of their daily activities, saving time, costs, improving relationships and increasing productivity.
Advisers may have tools in place like Microsoft Excel to keep track of customers, but as their businesses expands, they may realise the tools they are currently using are not best suited to help their business.
Advisers need to stop using untrustworthy spreadsheets and reap the benefits technology can offer by using technology specifically designed for advisers.
By implementing technology advisers are seeing quicker mortgage application processes as the FinTech company, 360 Dotnet, saves advisers 45 to 90 minutes of data entry per application.
Clients do not want to be waiting for updates on their application, they want a quick and efficient service. Advisers need a CRM that can keep track of their daily activities allowing them to schedule and block out their day as needed, be it client appointments, meetings or simply a reminder. Advisers need to be able see a customer's whole journey from
that first connection and booking in the first virtual meeting to the mortgage completion. This may lead to the continual flow of repeat business, our client portal has provided advantages to our clients, they have seen an increase in repeat business by over 25%.
This improves client relationships allowing them to see their customers' needs, making them a priority in their business. Their customers are never pushed to one side because they can set future reminders allowing them to connect with their customers when they need it the most, be it virtual or face-to-face, that is why 93% of advisers using 360 Lifecycle said they were able to stay better connected with their customers.
Advances in technology, as well as the seismic impact of COVID, has changed our world. For any firm, large or small, as the mortgage market continues to adapt, technology will carry on being key.
The warning call for advisers is that they should closely consider which technology is right for them and take control of their own destiny by providing themselves with the ability to service clients with the help of technology.