Many have claimed that COVID-19 has started a mass exodus of professionals, families and investors away from London.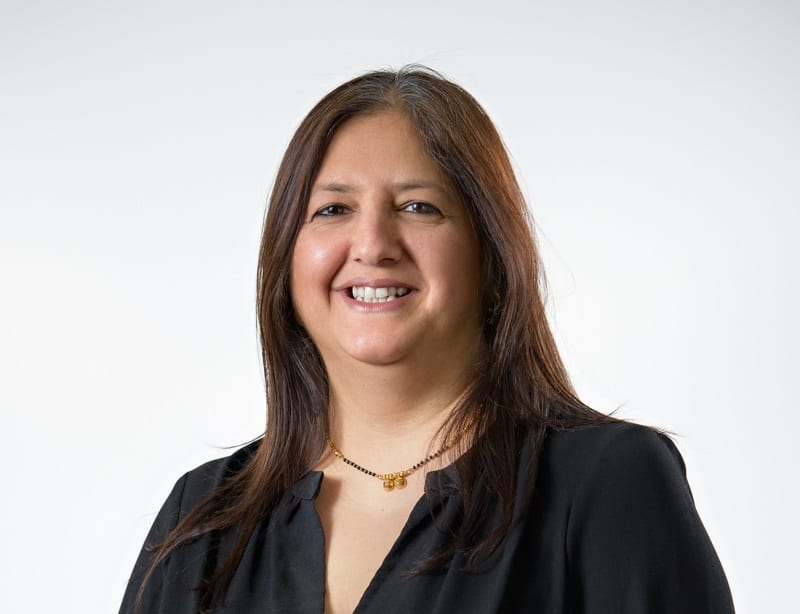 Alpa Bhakta is CEO of Butterfield Mortgages Limited
Throughout the pandemic, 'London has lost its appeal' has become a prevalent headline.
Many have claimed that COVID-19 has started a mass exodus of professionals, families and investors away from London. After all, as so many of our experiences have been taking place in digital rather than physical environments, why would one remain in a built-up city – where rents and property prices are higher, and there is less green space?
Various statistics have been used to underline this point. Data released by estate agent Hamptons show that London leavers purchased 73,950 homes outside the capital in 2020. It sounds like a large number; one that demonstrates how people are flocking away from the city. However, delve deeper beneath the headline, and one can quickly see that this figure is largely in keeping with the average over the past six years, as the table below shows.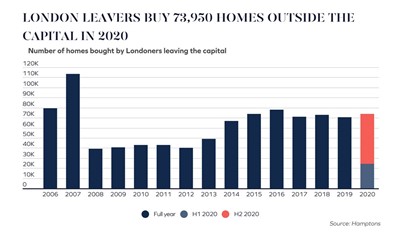 In reality, the narrative that there is a one-way direction of travel, with people abandoning London for smaller towns and cities - or indeed for the countryside - is overly simplistic.
There is - as has long been the case and will remain the case - a constant flow of people both leaving and moving to the capital in huge numbers.
In fact, between 2009 and 2019, it is estimated that about 550,000 more Britons left London than moved to it. However, over that 10-year period, the population of Greater London grew, due to positive net migration and birth rates.
Let's not jump the gun
Predictably, remote working has been at the heart of the arguments put forward by those predicting London's demise. We must be wary, however, of taking short-term trends that were influenced by the unique restrictions and rules implemented during the pandemic, and asserting that they will become part of the wonderfully vague 'new normal'.
It is much too soon to know how the behaviour of consumers, businesses and investors will be affected by the pandemic in the long-term. As noted above, there has been an unprecedented level of state intervention in everyone's day-to-day lives over the past 18 months; only when such intervention diminishes and we have many months to monitor how people and organisations then choose to act will be understanding the lasting impact of COVID-19.
For now, however, the evidence still points towards London remaining a global hub that attracts businesses and investors.
Indeed, in a recent interview, Tom Walker, a Schroders fund manager specialising in global cities, explained: "The media is focusing on the people who are moving 'away' from the city and not on those who are moving to the city, especially younger people.
"So far, the data is telling us that those that are moving away are not moving very far, only to the suburbs.
"People understand that they cannot be too far from the city, both from a professional and personal point of view."
London is home to more than 1.1 million private businesses, not to mention the heart of the public sector. The city recently recovered its place as Europe's leading trading hub, while the latest Global Financial Centres Index ranked it as the second-best financial centre in the world.
What's more, London can name four of the top university 50. Then, of course, there are the thousands of cultural sites and activities, as well as the hospitality and leisure venues on offer.
Meanwhile, for investors and international high net-worth individuals, the UK's transparent legal system and strong tradition of rule of law, will set London apart from competitors on the world stage.
London continues to attract property investors
London's lasting appeal is reflected in the historic, long-term strength of its property market. And recent data highlights that the city continues to attract global real estate investment.
Research by Astons has underlined that London remains one of the prime global real estate markets, based on the price per square foot of properties in PCL; it is one of only three cities where the price of the average prime property remains above £1m.
Meanwhile, figures from Benham and Reeves have found that buyer interest in London's £2m-and-above properties have risen throughout 2021.
For me, the data – both historic and current – does not point towards London being in a state of flux. Rather, it demonstrates the strength and stability of the city.
While speculation regarding the 'new normal' and the fate of major cities will continue, we should be wary of not getting too far ahead of ourselves as we emerge from the pandemic.
At present, London's appeal as a place to live, work and invest remains strong.