A final tally of 'just' £1.61bn seemed, well, a little disappointing.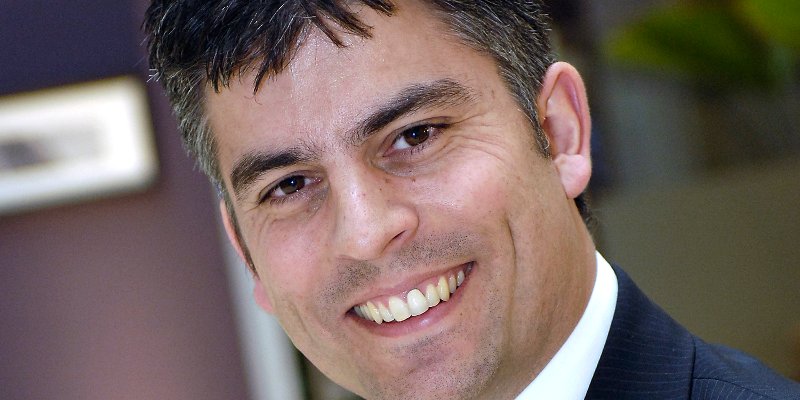 Stuart Wilson is marketing director at more 2 life.
Hey man, why the long face?"
"I've just won the lottery"
I exchanged these words with a colleague of mine many years ago. It was the Monday after the very first National Lottery draw. I was an "inspector" for a big insurance company (they're called Broker Consultants now - I have no idea to this day what I was meant to "inspect" but that's a different story).
As I walked into the inspector's office, one of my more senior colleagues was sat, glum-faced, at his desk.
"What's up with you?" I asked.
"Hmphhh, I won the lottery at the weekend" was his rather surprising reply.
It turned out that five of the six numbers he picked came out of the machine that weekend. He had won a very tidy sum of about £5,000 but he was one number away from never having to sit at that desk ever again. He had at least 995,000 reasons to be looking so fed up with the world. And then some.
Close but not quite good enough.
For me, that phrase could sum up the performance of the Equity Release market in 2015.
Like many in the industry, I eagerly awaited the final number to be revealed by the Equity Release Council for the total new business written in 2015. Could this be the first £2bn year? The early set of numbers had certainly been falling into place with a record first quarter and record first half-year of sales.
And then a final quarter flurry, with ourselves at more 2 life experiencing a record in sales volumes. Surely the pundits had been right - we were going to hit the jackpot with £2 bn...perhaps more...it seemed as though the total was bound to be an impressive number.
And it was definitely was but a final tally of 'just' £1.61bn seemed, well, a little disappointing.
Am I, like my glum-faced colleague all those years ago, being a somewhat ungrateful? Yes, perhaps. After all, £1.61bn represents a 16% increase in sales over 2014. This is a fantastic result in any industry and the fourth consecutive year of substantial growth in this sector since recovering from the effects of the credit crunch. Total lending has more than doubled in the past four years.
A lot to be genuinely pleased about, then. And yet…
For me, the frustration lays not so much in the actual number of sales or the total value written in a given quarter or year, but in the potential this market has to be so much bigger than it is – a potential that seems so tantalisingly close and achievable..
The over 65s in the UK control something close to £1.4 trillion of housing wealth, with much of this – almost £900bn – owned outright. Compared to the total available, the equity release market in the UK represents just 0.2% of the available equity that could be released.
Of course, I'm not suggesting for a second that equity release could ever be a one trillion pound market, but if just 5% of the total equity available was released by retirees in the UK, that would dwarf last year's new business figures and indeed all the previous years' new business figures rolled into one.
To reach such levels of lending will require the confluence of a number of different factors – not least new funders and a good deal of industry marketing to promote the transformational benefits of equity release – this is still a market stymied on the one hand by restricted numbers of lenders and funders, and on the other by a relatively sceptical consumer who is wary of the product and its perceived high cost.
But there are encouraging signs. New lenders and funders have entered the market just recently and more are rumoured to be lining up in 2016. New funders will bring new products, innovation, more competition…all of which will mean a wider choice and even better financial outcome for consumers. We are also seeing signs of the long-anticipated Interest Only Mortgage influx too, with more consumers seeking out interest served equity release solutions than ever before.
So I'll take that £1.61bn and be happy with it. A good result, even if the early promise was for much more. But I know this market has a much bigger prize to offer.