Balancing compliance with new ways of working and ever-changing customer demands may seem daunting, but there are ways for intermediaries to manage these responsibilities, as well as a range of resources to help those who are struggling.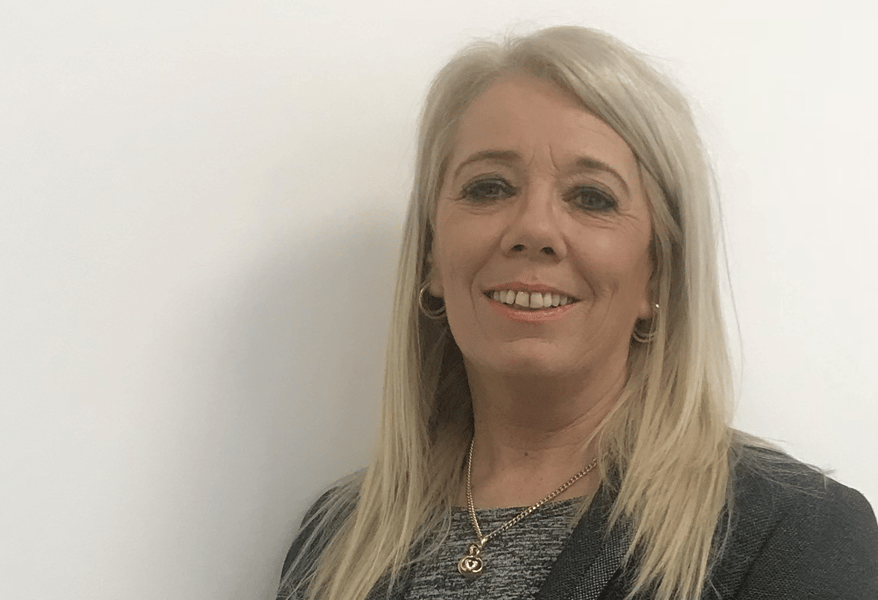 Lisa Martin is development director at TMA Club
The COVID-19 crisis has had a dramatic effect on mortgage advisers across the UK. Most have either been busy prioritising applications put on hold during the housing market's hiatus, dealing with new cases that came in after the restrictions were lifted, or helping customers who have been financially impacted by the pandemic – all while adapting to new remote working practices.
However, while these responsibilities will continue to be important for firms as they navigate the ongoing crisis, ensuring compliance remains a focus throughout this time should be of equal importance.
Requirements such as the Senior Managers & Certification Regime (SMCR) and General Data Protection Regulation (GDPR) are still very much in place. Therefore, it's paramount that intermediaries continue to adhere to all the current regulatory requirements, both during the COVID-19 crisis and beyond. There is also the rising threat of fraud amid COVID-19, particularly when it comes to vulnerable customers, further emphasising the need for advice firms to have secure regulatory practices in place.
The idea of balancing the need for compliance with new ways of working and ever-changing customer demands may seem daunting, but there are ways for intermediaries to manage these responsibilities, as well as a range of resources to help those who are struggling.
Prepare for SMCR if you haven't already
For solo-regulated firms who haven't yet completed the implementation period for SMCR, now's the time to do so. By 31 March next year, senior managers will need to ensure that Conduct Rules training has been completed, so that staff are aware of the rules in place and how to practise these in their roles. This could be done through a simple seminar series, for example.
Advisers should also be aware of the revised deadlines to submit their directory persons data to the Financial Conduct Authority (FCA). Solo-regulated firms now have until 31 March 2021 to share this information with the regulator. However, it's advised that firms do this sooner rather than later so that this information is as up-to-date as possible when it starts to be published on the Financial Services Register from 14 December 2020.
Technology is there to help
Digital platforms can help to ease the regulatory burden for many firms enormously. Back-office systems are especially invaluable, as they can help advisers keep on top of changes in their clients' circumstances. Adopting a platform that allows clients to update their information as and when their circumstances change will not only help advisers make better recommendations to customers, but will also ensure they can submit the necessary information to the regulator when needed. Systems like these can even assist advisers with tasks like their Retail Mediation Activities return submissions, further ensuring they are meeting the requirements set by the FCA.
What's more, technology can also help firms ensure data protection and information security, particularly as many continue to work remotely during COVID-19.
File reviews aren't just a one-stop shop
File reviews are another important part of the regulatory process, and these need to be an ongoing exercise for advisers, both during the COVID-19 crisis and long after. These reviews will prove useful for firms who need to deem staff as 'fit and proper' under SMCR, given that files can act as evidence and proof for the regulator that advisers are undertaking their fiduciary duty. Moreover, by regularly assessing case files, firms can ensure that staff are knowledgeable and confident on the areas for improvement and that any mistakes are rectified earlier on in the process. Common mistakes can range from incorrect entries relating to a client's expenditure to the wrong Disclosure Document being uploaded to the file.
Make the most of outside resources
Lastly, it is worth advisers considering how additional resources can help them ensure they are keeping compliant. Clubs and networks, for example, will often have a range of ready-made packages to choose from which can provide firms with extra support in this area.
This could involve opting to receive regular compliance-focused bulletins that give intermediaries an overview of regulatory changes, or participating in a firm engagement visit, whereby a compliance expert completes a regulatory overview of a brokerage. Field Compliance Managers are also on hand to help and can often be a good resource for brokers looking to keep abreast of regulatory changes and requirements in the market.
Although the COVID-19 pandemic will continue to impact consumer demand and advisers' businesses, compliance must remain a central part of an intermediary's operations. With the right resources and guidance in place, advisers can easily implement and develop the systems and working practices that will better help them remain compliant – and, ultimately, stand their businesses in good stead for the long-term.