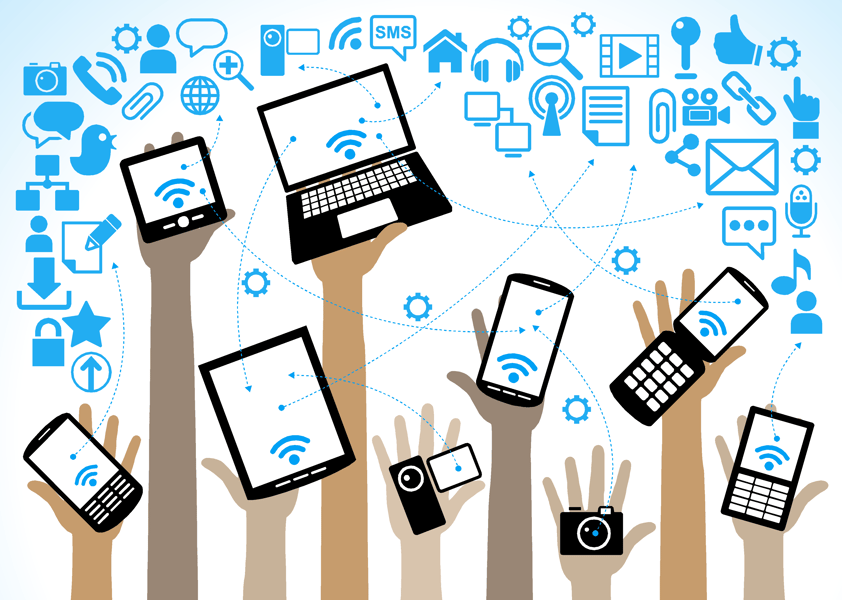 Joe Pepper is managing director of EDM Mortgage Support Services.
Anyone who has read my columns in Mortgage Introducer magazine would know that digital transformation of the UK mortgage industry is important to EDM Mortgage Support Services.
It is something we have been supporting financial services organisations to do in one way or another for over 40 years.
It is clear that 'digital' has the power to enhance mortgage market processes and that the direction of travel is towards greater adoption of technology.
In order to gauge the industry's thoughts on this subject we regularly hold panel events for leading experts to discuss the issues before invited guests. Our most recent such event drew upon the findings of a survey we initiated among valuers primarily although we did include some lenders and panel managers.
We asked valuers for their thoughts on the attributes required of them by lenders. The results showed valuers felt lenders wanted the best providers in terms of responsiveness (74%), accuracy of reporting (70%) and capacity (54%). The key differentiators between surveyor firms, they said, were price (63%), speed of turnaround (55%) and relationships (51%). The use of data (12%), use of technology (6%) and information management (6%) were ranked low.
At first glance, these results reveal quite contradictory thinking: digital solutions must surely be the way to improve accuracy of reporting, price, speed of turnaround?
It seems to us that having a central data platform for all relevant parties to access would be a major leap forward for the mortgage industry. Indeed, EDM MSS's own PRISM product enables lenders to use their own and externally sourced data to make decisions on property risk in seconds. Our VEX suite enables lenders to distribute work to, and receive work from, qualified surveyors via a fully transparent, centralised platform – significantly cutting down the time and administration required to fulfil successful transactions and providing lenders with powerful business intelligence.
Steve Boyd, chief valuer, Bank of Ireland UK, agreed that a single hub to access data would be useful and that lenders should work together, not least to manage the risks to which they are all exposed. But he did point out that data relating to properties should be streamlined. He said: "More data is not necessarily better – better data is better. If a lender has data then there is no reason why it should not share that data with other lenders. But it is difficult to work out who is going to collect the data."
He added that every lender in the UK knows that it has to be moving forward on IT: "The application to offer process is being ever more denominated in time scales. There are some things that will automate quickly and some things that will take longer. But most lenders will have IT high up on their budgets, even if it is only to improve how they use what they already have."
Paul Lancaster, operations director, Valunation said: "There has been a lot of technological changes and some great developments over the last five years but I would like to see out my career with technology integrated much better in our industry than it has been in the past."
Could improving the quality and accessibility of data drive down professional indemnity (PI) premiums for the industry? Greg Harrison, account manager, professional indemnity, Howden, certainly thought so. He said: The insurance market is improving and it stands to further improve from here. I am keen on data technology and so are many insurers. The uptake in the use of technology amongst surveying firms is increasing and when managed properly, the industry as a whole should be seen as a better risk in the eyes of insurers. Hopefully then, will we see reductions in PI premiums."
Stuart Oakes, sales manager, Stroma Software pointed out that a danger with paper records is they can be lost and there is no permanent record until data is digitised. He said: "Because data is in a consistent format it becomes more powerful. For example, I can ask a database to give me all the instances where the valuation is over 500K. It can all be stored in the Cloud and queries can be answered much more quickly."
Robert Stevens, head of property risk, operations and strategy, Nationwide, said it would be ideal if the technology used in the industry had reached a stage where mortgage advisors could conference call into someone's front room: "Customers want to see advisers in the evening when it is convenient for them. They need to be able to click on data and have decisions made quickly. But while we have all become obsessed in the lending world with being able to make an offer in seven days, people want certainty more, especially that we should be able to stick to our lending decisions. Data creates more certainty and an enhanced customer journey."
But do customers want information so much that they will drive the demand for more technology? Steve Boyd thinks not: "I would say as a surveyor that primarily they do not want you to find anything wrong with a property. The valuation process as a whole is not necessarily of interest to customers. They want to know they can raise the mortgage amounts for the prices being paid. The valuation should really be a property risk form for lenders to make sure they are taking on the right risks. There is work to be done but I am not sure the customers will drive that part."
The conclusion that everybody seemed to agree with was that the drive for technological change was not something that could be outsourced to a single market sub-sector such as the valuation community, but that the benefits of more integrated technology were hard to ignore. Collaborative working with lenders taking a leading role will surely be the biggest driver to delivering those benefits.