It wasn't exactly a secret that this Budget would be a newsworthy one for the property market, and Rishi Sunak didn't disappoint when he stood up in the House of Commons this week.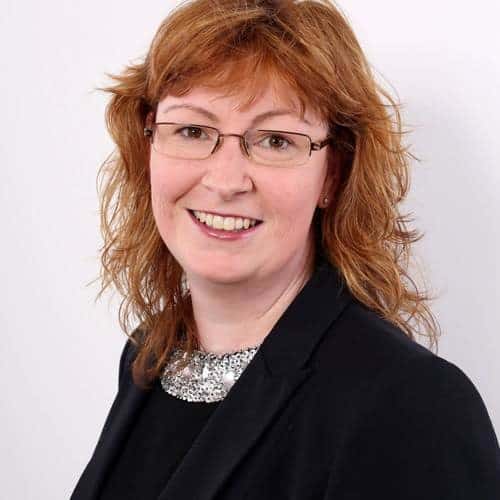 Karen Rodrigues is sales director of eConveyancer
It wasn't exactly a secret that this Budget would be a newsworthy one for the property market, and Rishi Sunak didn't disappoint when he stood up in the House of Commons this week.
It had been heavily trailed that the stamp duty holiday would be extended, but the Chancellor went further than many expected by promising to taper off the holiday, ensuring that buyers don't face the cliff edge that had been in prospect.
Just as encouraging was the confirmation of a new 95% mortgage guarantee scheme for properties worth up to £600,000.
While the scheme will be open to all sorts of buyers, it's clear that it will be welcomed most keenly by those looking to purchase a first property.
It's pleasing to see the government recognise the difficulties faced by first-time buyers in accessing the housing ladder.
The remarkable performance of the housing market over the last year has meant that, even with the stamp duty holiday, purchasing that first property has become more challenging as house prices have rocketed.
Indeed, according to the latest house price index from Nationwide, annual house price growth now stands at an incredible 6.9%, with the average home now worth £231,068.
Pandemic? What pandemic?
But we simply cannot afford to look the other way while first-time buyers struggle, as their hopes of owning their own property become little more than a pipedream.
The reality is that first-time buyers are the lifeblood of the market as a whole, and we rely on the ability of those would-be buyers to be able to purchase that first home.
By helping more lenders to deliver mortgages at high loan-to-values, greater numbers of first-time buyers will be able to do just that, providing the activity at the bottom of the ladder that those further up the chain rely on.
However, it's worth reflecting on the fact that there is more to a house purchase than finding the funding to support that transaction.
Conveyancing is a crucial aspect of any property deal, and it's impossible to escape the reality that the industry is under immense pressure at the moment.
The stamp duty holiday, which was first introduced last year to give the housing market a shot in the arm as we exited that initial lockdown, has been extraordinarily effective in boosting demand from homebuyers.
And that has inevitably led to an awful lot of conveyancers being swamped with cases, particularly as we have approached that original end date of 31 March.
Legal firms have faced huge workloads, to the point that some had cancelled all leave in the run-up to that initial end date, and it has unfortunately resulted in delays for many who want to get on with moving up or down the ladder.
That situation isn't likely to change given the extension of the stamp duty holiday and the introduction of the new mortgage guarantee scheme.
If anything, it may make the situation worse. Obviously conveyancing delays are far from ideal for everyone involved, especially brokers who want to help their clients get those deals over the line as quickly as possible.
But it's regrettable that the enthusiasm for concluding deals has at times boiled over into aggression and anger towards those legal firms who are battling their way through an unenviable case load.
We are all in this together, from brokers and borrowers to lenders and conveyancers.
Everyone involved in a housing transaction needs to show a little empathy and understanding, bear in mind the pressures that the various stakeholders are under and endeavour to keep calm.
By working together, we can ensure that first-time buyers - and indeed buyers of all stripes - can conclude their deals swiftly and get on with those dream house moves.