While, at the time of writing, we are only half-way through Lockdown 2 – in England at least – it's certainly possible to see a much more robust housing market at work.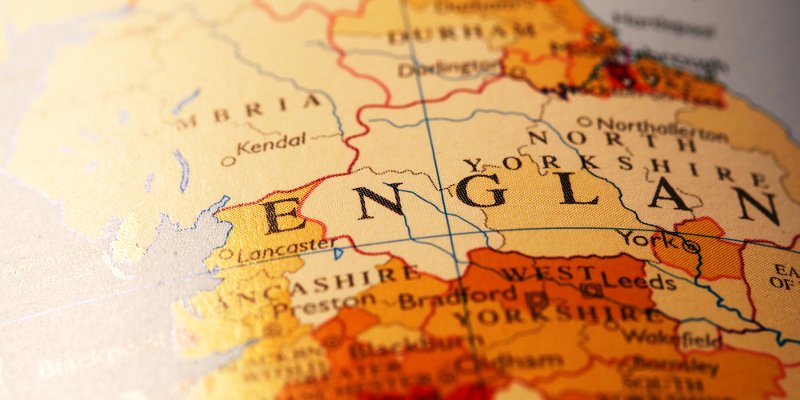 Simon Jackson is Managing Director at SDL Surveying
While, at the time of writing, we are only half-way through Lockdown 2 – in England at least – it's certainly possible to see a much more robust housing market at work, certainly compared to those initial weeks of the first lockdown back in March.
During that period, many of us were simply running to stand still, putting in place the technology, the systems and processes, etc to allow us to get back to work when the housing market was able to reopen.
This time, things are very different of course.
The housing market remains open and we have had the best part of eight months in this situation; we've learnt so much during the intervening period about the best way to work, what allows us to keep going and what is required from those who work for us and, importantly, our customers.
To say that we have relied upon technology to get us through this period would be an understatement.
I'm not just talking about Zoom or Teams meetings but ensuring our systems can work as effectively as they do in an office environment while people are working remotely or from home.
And, for us, especially during Lockdown 1 there was a need to look beyond our traditional products, to review what we had in terms of a desktop valuation proposition, to ensure it was up to scratch, to help keep cases (where possible) move forward, and to essentially take on some of the work that a lack of physical valuations left.
Now, at this point, you might anticipate I would say that our offering in this area was able to do this without a hitch.
That we had a desktop proposition which worked for all and delivered in all areas and was everything we wanted it to be.
That wasn't the case because we could see room for improvement.
We could see parts of our proposition which required upgrading in order that they could be utilised more in the future, that they could be a viable alternative for physical valuations, and they could deliver the certainty/speed/results that lender clients would be looking for.
In the intervening period we've worked a lot in this area because we recognised very early on, that should we ever have a repeat performance of 2020 – for whatever reason – then we'd need to deliver a product that could handle everything this type of environment would throw at it, working for our surveyors and our clients.
That focus has, of course, been technology-driven and, having reviewed what is happening currently with our housing market process – particularly purchasing – my view is that almost every single stakeholder needs to review what tech they are currently using, whether it could do with an upgrade, and whether any reticence in embracing new tech is going to have serious repercussions for all stakeholders.
It would perhaps be unfair to pick out individual organisations or businesses here, but we have to be honest with ourselves.
Quite frankly, there are a lot using what can only be described as 'ancient tech' – and you'll not be surprised to learn that it is those who are doing this who are most likely to be holding up cases for all others.
How, in this day and age, can we justify months of delay in getting searches back from Local Authorities?
Similarly, what about securing details of leases from leasehold managers?
Is the Land Registry in the best place possible to deliver what the industry requires of it? And the same could be said for others active in the process.
Look at the technology you currently use. How many of us are using old versions of software or systems based on it?
I fully understand the cost involved in upgrading and that sometimes an upgrade is not always what it should be, but for the most part, an upgrade is worth it.
Familiarity with is a system is often cited as an excuse not to change, but as we know, 'familiarity can breed contempt', and with technology reinventing itself continually, it is always worth reviewing what you use, how you use it, and whether there aren't other options that could be much more efficient and help speed up a process which – even at its best – can take many months to complete.
If this period has taught us anything, it's the importance of tech and what it can allow us to achieve, but it should also act as a catalyst to understanding further what we currently have and what we should perhaps aspire to.
For us, it's been about developing a desktop proposition that works far more effectively and can be utilised in many more ways.
For others, it might be a CRM system upgrade, a new website, a new chat function, etc.
For the entire industry, it needs to be a commitment to improving the speed of the house purchase process and utilising the technology now available to do this.
This is not science fiction, but the here and now – we need to grasp the reality of what can be achieved, the technology available to do it and make those improvements immediately.