"Fewer products means less choice for consumers"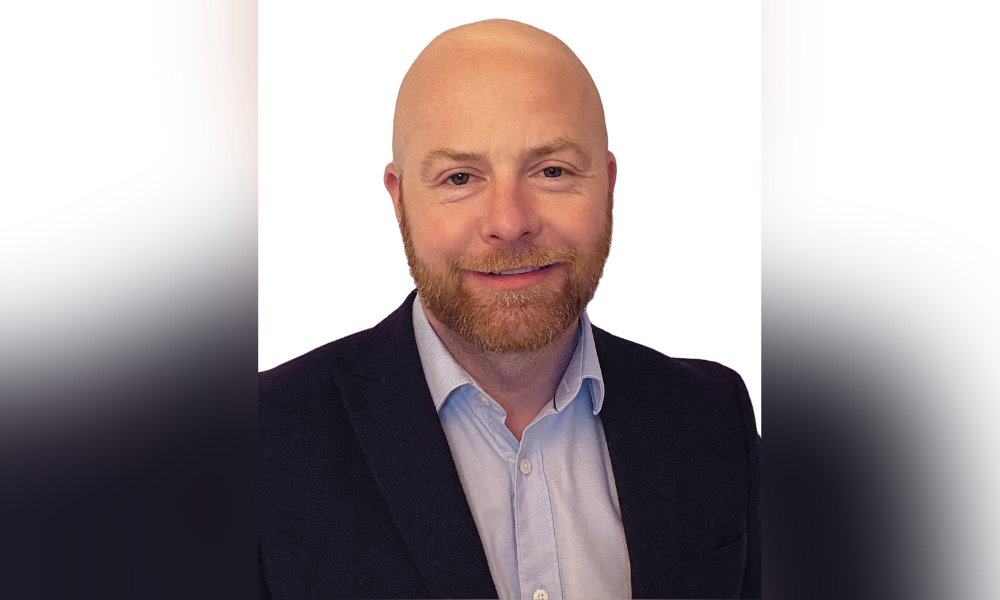 Sudden product withdrawals in response to volatile economic conditions are causing major disruption for brokers as well as additional stress for clients, according to Jonathan Stinton (pictured), head of intermediary relationships at Coventry Building Society.
Speaking to Mortgage Introducer, Stinton said products were being pulled at short notice and placing brokers in a difficult position with clients.
"What brokers are facing on a day-to-day basis, not knowing from one day to the next if the product they've recommended 10 minutes ago was going to be there by 5pm, is going to have a massive impact on their own personal work and professional life," he said.
"If that product gets pulled at a very short notice, they have to go through that whole advice process again…(causing) massive stress for clients as well."
The comments come after the recent findings by property data provider, Moneyfacts, which show that there were 518 fewer products for borrowers to choose from in March compared to the start of February, representing the biggest monthly fall in choice since May 2020 during the onset of the COVID pandemic.
Read more: Jonathan Stinton questions stamp duty
Moneyfacts said the level of product choice had taken "a nose-dive", noting that some providers had pulled "whole LTV brackets", with one of them temporarily withdrawing their entire range.
Crucially, mortgage product shelf-life had plummeted by 14 days, from 42 to just 28, "giving prospective mortgage customers just a short period to secure their chosen deal".
It also suggested that providers could "tighten their lending belts" even further to mitigate the risk of default in the wake of the cost-of-living crisis and volatile economic conditions.
But Stinton said fewer products meant less choice for consumers. He said: "It's never a good thing. Unfortunately, you're seeing some lenders taking out products with little or no notice."
Nonetheless, he said he understood the predicament lenders were faced with, and that brokers were not to blame, either.
"(Lenders) are trying to balance volumes, service, as well as that increased cost of funding," he said. "They're trying to hold on to the service standards and trying to hold on to an element of commerciality, and the two just aren't working together because there's too much demand for the availability of the processing capacity with some of them.
"Brokers are absolutely passionate about giving clients the best possible product, but if a product has been withdrawn at short notice clients may not have every single piece of paper that's required."
Read more: MPowered Mortgages unveils new cashback products
Ahead of this week's Bank of England interest rate decision, some lenders have turned instead to offering cash back incentives, a cash bonus normally paid once the mortgage has kicked in, reportedly ranging from £250 to several thousand pounds.
Stinton, however, questioned the effectivity of such a product, particularly in the current economic climate.
"While it's a welcome cash back, is it actually going to make a difference?" he asked. "Ultimately, lenders will have cash backs priced into specific days. It might be a way to have a differentiator in the marketplace, but is it going to help with the cost-of-living crisis? It's possible for some clients, but I think it's more of a product feature than something that potentially is going to have a massive impact on people."
He instead suggested introducing a practical, two-day notice period for product withdrawals, which is what Coventry Building Society had done, to help both brokers and borrowers, even if it meant taking a financial hit.
"We believe that our pledges and our commitment to the broker market's more important than the commerciality in certain circumstances," he said.
In practice, this means lenders inform the broker panel by email that a product is either being withdrawn or that pricing is changing.
He urged brokers to find the time to speak to their lender contacts, whether it was through the support centres or their BDMs to "keep a handle" on lenders' criteria on product withdrawals.
"Use the tech that's out there; use the criteria sourcing systems and understand how you can get that information sooner rather than later so that if products are being withdrawn, you can act quickly," he said.