Despite consecutive month-on-month price declines, 'we should not panic'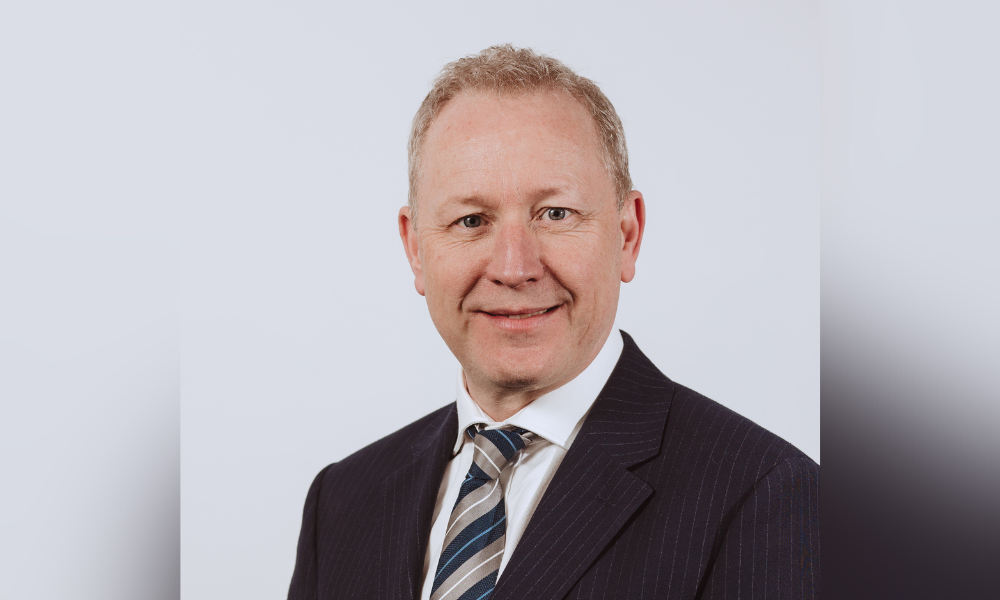 Despite the worst run of month-to-month price declines since 2008, three market insiders see reasons to believe the market may rebound.
Common threads include persistent shortfalls in supply and easing mortgage rates, along with an ongoing readjustment from the impact of pandemic lockdowns
The Nationwide House Price Index marked its fourth consecutive month-on-month decline in December – and also the fourth consecutive monthly price fall
But "we should not panic," said Rob Clifford (pictured), chief executive of Stonebridge, a mortgage brokerage.
Clifford said recent figures should be viewed in the context of the immediate aftermath of the 'mini budget' when mortgage rates increased dramatically, a large number of products were withdrawn, and affordability concerns meant many would-be purchasers needed to revisit their plans to buy.
Since early December, the mortgage market has started to move on, however.
"We have lenders returning to most lending segments, rates dropping and a market that is looking more like the pre-'mini budget' one," Clifford said.
Read more: "Jobs-rich" recession to limit housing market drop
He also noted that house price data should be viewed in the context of the past two years of double-digit increases in property prices.
"We simply do not build enough homes to meet demand, and that has been the case for years," he said.
Clifford expects prices will continue to plateau throughout the rest of the year and into next, but if inflation does begin to fall and mortgage rates follow suit, this could provide an environment in which would-be buyers can get on the ladder and home movers can be in a position to trade up.
"Homeownership remains a cornerstone of aspiration for most people in the UK; that will not change and, unless we can match the demand to buy with supply, house prices will continue to reflect this in the long term," he said.
Post lockdown effects
Karen Rodrigues, director of sales at Smoove, an online property platform, said we are seeing a correction in the supply and demand conditions created by the first lockdown, when demand for additional space, including a garden, was a key driving factor and the number of buyers outstripped the stock available.
"Halifax and Nationwide house price data have shown a decline month-on-month and I expect this to continue for a little while yet," she said.
Read more: Halifax reports largest monthly house price fall in 14 years
Rodrigues added that London and the south-east of England will likely see the greatest decline; however, she expects them to bounce back as the post-pandemic return to the office continues.
She believes the market will stabilise, although she expects it to be quieter in 2023, with perhaps 1.1 million transactions in total.
Rodrigues also believes there will be an increase in shared ownership and possibly a rise in gifted deposits.
"It will be interesting to see how well first-time buyer lender Gen H fares, as well as take-up for the Home Builders Deposit Guarantee scheme," she added.
Reasons for resilience in the market
John Baguley, director of technical, risk and compliance at Countrywide Surveying Services, sees resilience in the housing and mortgage markets, despite the huge amount of news to digest in recent times.
"What is evident is that strong levels of resilience remain," he said. "We have seen that more so in the last two years, and we have a continued supply gap which will help cushion the market if we do see a further lull in demand in Q1 next year."
Baguley said that there are positive signs the cladding issue may be resolved in 2023, which will enable the release of 'cladding prisoners' and allow a greater number of second-hand apartments to enter the sales market.
He added that this will encourage more homeowners to upsize and create more affordable opportunities for first-time buyers.
"One of the main challenges facing lenders in 2023 will be how to fill the Help to Buy lending gap and they will need to carefully assess how they support first-time buyers moving forward as well as find viable alternatives for this vital band of borrowers," Baguley said.
What are your predictions for house price movement into next year? Let us know in the comments below.