Brokers need to be talking about this, says founder of Derbyshire-based brokerage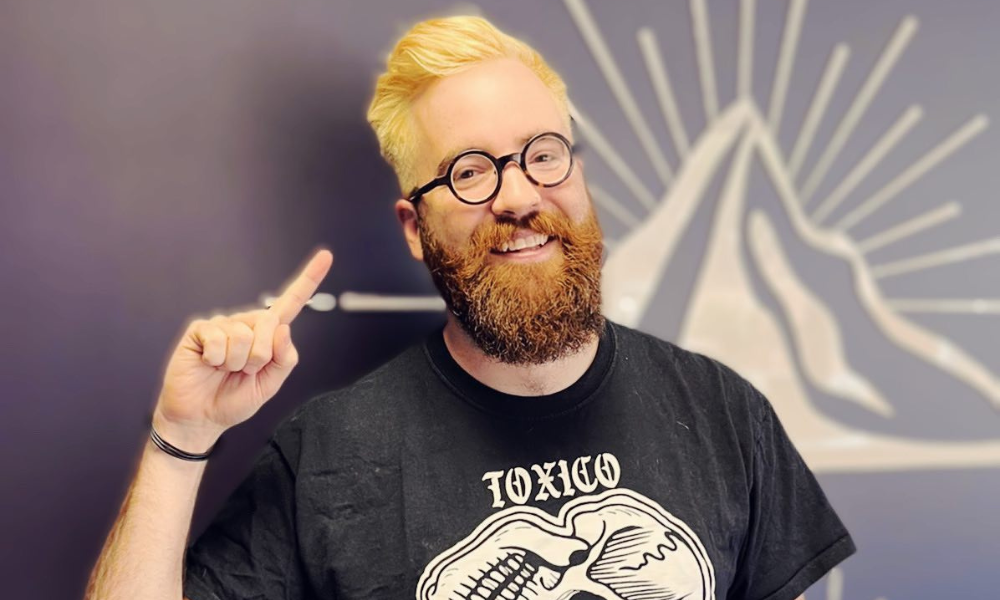 Rhys Schofield (pictured) has been in the mortgage industry long enough to know that the recent surge in remortgages – while good for brokerages like Peak Money, where he is managing director – could also spell trouble for some.
"I have never known a time where there are more people looking to remortgage," he noted. "That being said, I feel that there is a ticking timebomb in advisors' pipelines and that is remortgage cases with free legals."
Schofield pointed out that the free legals system was already buckling under the strain before the fallout of the mini budget, with deadlines missed, clients dropping on to SVR, and calls for help going unanswered.
"It's always been bad, but how bad is it going to get in a month or so's time when this huge uplift in remortgage business lands in already bulging warehouse conveyancer inboxes? I see conveyancing Armageddon on the horizon," he remarked.
According to him, each individual case is worth so little to these volume firms that it seems to the outside observer that they struggle to recruit enough competent staff to work for such a little return. He claims to have heard recently of a lender paying a mere £35 per case. Guaranteed of a volume of leads from the lenders, he said customer service is clearly not as high on the list of priorities as the brokers putting their faith in free legals being able to get the job done.
"'Stack 'em high, sell 'em cheap' isn't an approach that many brokerages have, so why do we willingly let it happen on so many of our clients' cases? And who is the client going to blame when things go wrong? That's right, us brokers," Schofield stressed.
"Is a nominal potential saving really worth losing a client and their referral network forever? Personally, I think not."
Read more: Broking in a period of rising interest rates.
Schofield, who set up Peak Mortgages and Protection in 2019, believes that there are a few things that the industry can do.
"Lenders that aren't doing so already should offer a cashback option too or instead," he said. "Nationwide have historically been good at offering a very reasonable £500 cashback on many products to generally cover the cost of a client's own remortgage conveyancer and other lenders often offer £250 which covers much of the cost on a standard case.
"This makes the pill of paying for something that was 'free' a bit easier to swallow. Clearly, the lenders are on to this already, with Halifax pulling all free legal rates recently."
Schofield thinks this is a wise move on the part of the lender, as not doing anything proactive will likely result in BDMs doing nothing but fielding angry calls from brokers chasing solicitors in a few months.
Another thing that Schofield suggests is for brokers to make advising the potential pitfalls of free legals part of their process.
"Some clients will still opt for 'free' but on their heads be it," he said. "We're finding the majority though are keen on paying a bit extra for a conveyancer where there can be some confidence that they will deliver the remortgage completion on time.
"But then, it's also important to look at where a broker is referring these legals to. High street is often expensive whereas some of the cheaper panels just end up with the same warehouse firms offering poor service, ultimately working for a pittance. If you're chasing the biggest 'introducer fee', you're probably in the wrong place for quality service as extra commission does tend to come from the pocket of the conveyancer."
It's so much of a minefield, Schofield said, that they have even set up their own conveyancing panel called Fix My Legals – formerly Peak Legal – where they can control the quality and "avoid playing Russian roulette" with clients' finances.
"The fact that the conveyancers earn fairly means that these cases are actually a priority for them and being well-paid means they can recruit and retain competent staff," he pointed out. "It's been hard work and taken a heck of a lot of organising, but it looks like this was a sensible move."
For Schofield, the moral of the story is that brokers need to be talking about this issue on free legals, taking steps now to mitigate the problem, and lenders will follow.
"If you don't, December – when everyone is chasing completions and staff are breaking up for Christmas – is going to be pretty miserable," he warned. "Personally, I'd like to take the time off with my family rather than having to influence the uninfluenceable."
What are your thoughts on free legals? Let us know by leaving a comment in the discussion box at the bottom of the page.