Decline in 'footfall' and rise of online services blamed for the decision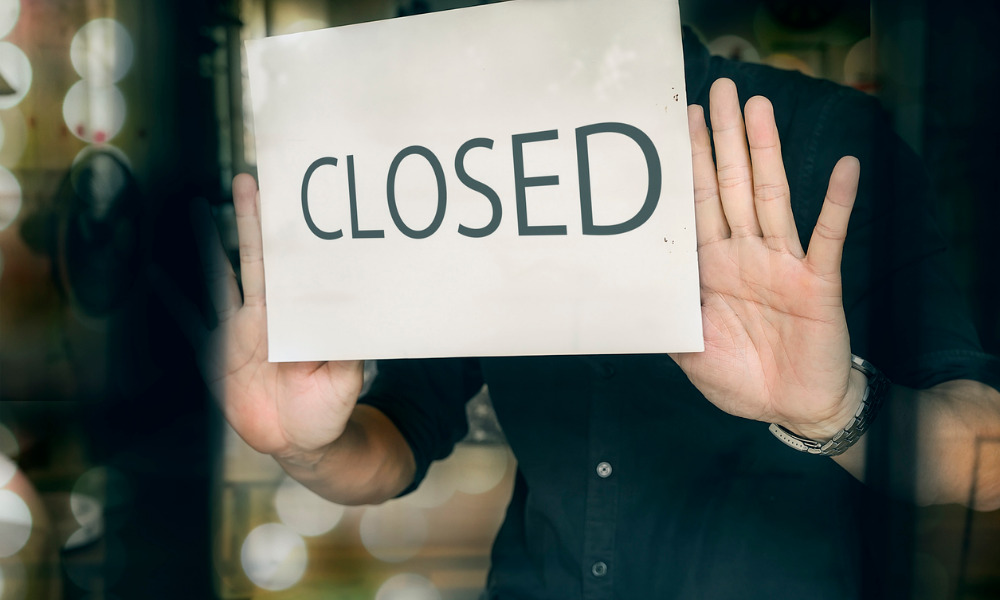 HSBC has announced that it is to close almost a quarter of all its remaining branches in the UK following a huge drop in the number of over-the-counter customers.
The banking giant will shut a total of 114 branches from next April, including three in Bristol, along with its Twickenham, Putney and Dover sites.
After the new wave of closures, HSBC will have a total of 327 branches left in the UK. According to reports, the bank intends to invest tens of millions of pounds updating and improving its remaining branch network.
It is not yet known the exact number of jobs that will be axed, but the bank has reportedly said that about 100 staff could leave, adding that it hoped to redeploy employees to other roles within HSBC, either by relocating to other branches or by taking on a different role.
In addition, it has also emerged this week that HSBC has entered into an agreement to sell its banking business in Canada to Royal Bank of Canada, subject to regulatory and governmental approvals.
Third round of closures
It is the third round of branch closures by the UK-based bank since last year. In March, the firm announced that it would be closing 69 branches across the country (affecting 400 jobs) on top of the 82 sites that were axed in 2021.
The latest move by the lender, the biggest bank in Europe in terms of total assets, according to data from S&P Global, is in response to the rise of online banking, which the bank said had resulted in a steep drop in over-the-counter transactions, with some branches serving fewer than 250 people a week.
HSBC has revealed that the number of customers visiting branches has dropped by 65% over the last five years, adding that 97.5% of all its banking transactions are now taking place online.
In fact, use of the bank's mobile app has almost tripled since 2017, resulting in the majority of transactions being completed digitally.
However, the COVID pandemic has also accelerated the decline in the number of customers using over-the-counter services.
Changing customer trends
Jackie Uhi, HSBC UK's managing director of UK distribution, said: "People are changing the way they bank and footfall in many branches is at an all-time low, with no signs of it returning. Banking remotely is becoming the norm for the vast majority of us.
"The decision to close a branch is never easy or taken lightly, especially if we are the last branch in an area, so we've invested heavily in our 'post-closure' strategy, including providing free tablet devices to selected branch customers who do not already have a device to bank digitally, alongside one-to-one coaching to help them migrate to digital banking."
In response to the announcement, Andrew Bridgen, Tory MP for North West Leicestershire, tweeted: "Disappointed to hear about HSBC's decision to close their Coalville branch. Not only is it another bank branch lost to our community but has always been an anchor location in the town.
"If North West Leicestershire with the highest economic growth in the UK can't keep a bank branch, what hope for the rest?"
However, the founder and CEO of Mycommunityfinance.co.uk, Tobias Gruber, said he was "not surprised" by HSBC's announcement, adding: "I hope the bank will plough the money saved into improving their digital and telephone banking offerings for their customers.
"It's unacceptable for bank customers to wait up to 30 minutes to speak to someone when it's their only choice because their local branch has vanished."
An industry-wide pattern
HSBC's decision follows similar moves by rival retail banks in recent months. In July, Lloyds Banking Group announced the closure of 66 of its branches across England, Wales and Northern Ireland. The process started last month and will continue until early next year.
Back in February, the NatWest group announced that it would be closing 32 of its Natwest and RBS branches between May and July.
Barclays is also poised to close 55 branches by the end of this year, while TSB closed 70 branches between April and June.
According to research by Which? magazine almost half of Britain's bank branches have closed or have been earmarked for closure since 2015.
In stark numbers, 4,782 branches have reportedly closed in the last seven years, representing a rate of about 54 branches per month.
In almost every case, the banks have blamed the shift by customers to online banking.
Are you affected by the closures? Mortgage Introducer would like to hear from you. Let us know in the comments section below.