Sympathy among financial leaders while Bank of England urges institutions to do more to address global issue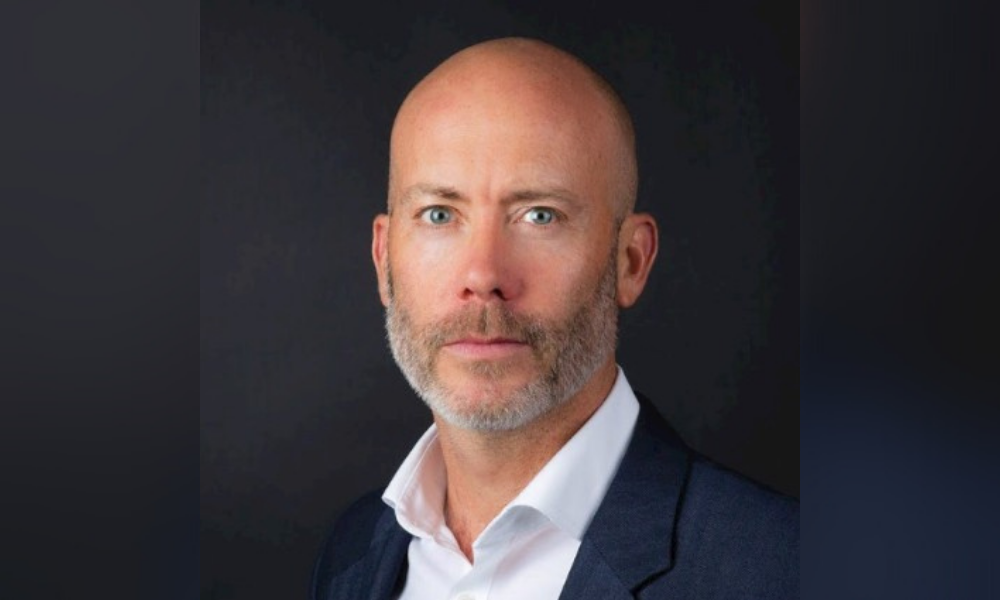 A senior HSBC banker who joked about the threats of climate change and called environmentalists "nut jobs" has reportedly been suspended.
Stuart Kirk, who is global head of responsible investing at the bank's asset management division, said, "Who cares if Miami is six metres underwater?" in response to warnings about catastrophic floods.
He also branded environmental activists "as some nut job(s)… telling me about the end of the world".
Kirk, who has a degree in Economics from the University of Cambridge, made the comments during a presentation at the FT's Moral Money conference in London last week.
In his presentation, called 'Why Investors Need Not Worry About Climate Risk', the financial services veteran criticized both the Bank of England and the UN for exaggerating the risks of climate change, while complaining about the time and effort involved in addressing a problem he claimed was too far into the future to warrant concern.
He said: "We've got inflation coming down the pipes and I'm being told to spend time and time again looking at something that's going to happen in 20 or 30 years hence. The proportionality is completely out of whack."
Read more: Calls to sack banker following eco- "nutjobs" rant
Kirk, who has worked in financial services since 1995, also taunted climate-conscious colleagues – including previous speaker Sharon Thorne, Deloitte's global board chair – suggesting they were more interested in making grand gestures in order to access funding.
"I completely get that there is a competition for funding… At the end of your central bank career, there are still many, many years to fill in. You've got to say something, you've got to fly around the world to conferences, you've got to out-hyperbole the next guy," he said.
He also claimed the markets "more or less" backed his view. "The more people say the world is going to end… the higher and higher risk assets go; the higher prices go."
Beau O'Sullivan, senior campaigner on the Bank on our Future campaign, called for his resignation shortly afterwards, saying his comments were "inexcusable" as they dismissed the impacts of the climate crisis.
Quoted in The Guardian, he pointedly added that Kirk was "probably not the only bad apple within HSBC given its record of funding climate destruction".
According to the Financial Times, Kirk has now been suspended while the bank investigates the comment, although it has so far declined to comment on the reports of his suspension, according to both Sky News and the BBC.
Shortly after the speech, HSBC's CEO Nicolas Moreau said Kirk's comments "do not reflect views of HSBC Asset Management nor HSBC Group in any way".
Nuno Matos, the head of HSBC's wealth and personal banking division, also criticised Kirk's comments.
He said: "…the transition to net zero is of upmost (sic) importance to us and we will strive for ways to help our clients on this journey."
Read more: Homeowners put off by cost of green renovation
However, according to both The Daily Mail and the FT this week, Kirk's presentation had been agreed internally by HSBC two months in advance and publicised online in the run-up to the event.
The incident has also sparked a debate within the industry. Speaking to the Financial Times, Standard Chartered CEO Bill Winters said: "Do I agree with the views? No. Do I encourage free speech? Yes.
"People should be able to speak their mind, whether you agree with the conclusions or not."
Expressing sympathy for Kirk, a former Blackrock executive reportedly said his remarks had "done us a service" in discussions on climate change risk as he had introduced "a dose of honesty" into a debate that was "leading us [the industry] nowhere".
In a separate development on Tuesday (May 24), the Bank of England published the results of the Climate Biennial Exploratory Scenario (CBES), which explores the financial risks posed by climate change for the largest banks and insurers operating in the UK.
It concluded that UK banks and insurers were likely to be able to absorb the costs of transition that fall on them, adding that the overall costs will be lowest "with early and well-managed action to reduce greenhouse gas emissions", although it warned that "some costs" will ultimately be passed on to their customers.
It also said that projections of climate losses "were uncertain", noting that scenario analysis in this area "is still in its infancy and there are several notable data gaps", adding that UK banks and insurers "still need to do much more to understand and manage their exposure to climate risks".
Sam Woods, deputy governor for Prudential Regulation and CEO of the Prudential Regulation Authority, said: "Recent events such as the war in Ukraine and rises in energy prices illustrate the challenges banks and insurers can face from changes in their operating environment.
"Today's exercise explores how well they are equipped to manage the longer-term challenges from climate change in the context of our financial stability objective. We find that they are likely to be able to absorb the climate costs which fall on them without material risks to solvency but will face significant headwinds and therefore need to continue to invest in their ability to support the economy's transition to net zero."